A question has been floated as of late: Are Women Saving New York Rap? The answer may not be as definitive as you think. Artists like Maiya the Don put forth lyrical bodies of work that provide refreshment and flavor to save the genre one song at a time. Do more of those individuals tend to be women?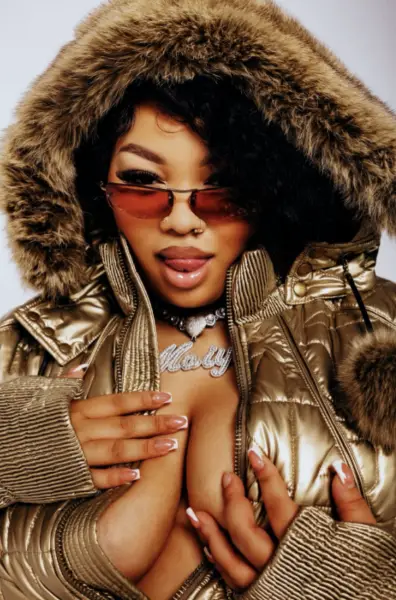 No debate surrounds the fact that New York hip-hop could use saving. Much of what hits the mainstream airwaves recycles and regurgitates the same radio-friendly formulas. Therefore, I see the original question and raise it: Are Women Gaining more Power as Artists? While all signs point to yes, one Brooklyn individual, Maiya the Don particularly embodies the notion that women have become hip-hop powerhouses, not just an accessory.
Women Increase Industry Footprint 
As hip-hop grew, opportunities afforded to female artists were often limited. Often, having a woman in your crew was seen as the thing to do. Eve from Ruff Ryders exists as a prime example. Known as "a pitbull in a skirt," Ruff Ryders chose her because she fit their rough-and-tumble type mold and she could rap very well. Without ascribing status or making assumptions – it is fair to say women have elevated their role within the hip-hop ecosystem.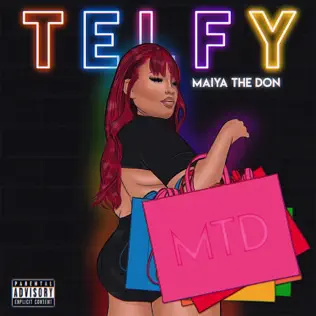 Maiya the Don stomped confidently into her spot as a New York star. After gaining a large following on TikTok with videos displaying her beauty, makeup and personality – her manager helped position her within the music industry. While on TikTok, she promoted her music as a piece to the content puzzle. Doing so granted her the ability to speak as a representative of Black Visionary Voices – a TikTok initiative that recognizes Black creatives, business owners and cultural changemakers.
TikTok serves as a primary vehicle to transmit any message given that it has the least amount of barriers or hierarchy. Many artists will tease a snippet of their song as a 'sound' so that users can create videos which may cause the song to reach more listeners. Once snippets of Maiya the Don's hit single, "Telfy" started to make the rounds – the beast of a song became difficult to contain.
Starting from Scratch
Maiya the Don knows how to communicate what she wants while making music. Her novice knowledge of the terms producers use does not limit her process, whatsoever. She still finds a way to verbalize where she wants what sounds to be placed to invoke maximum effect. When making a hit, all elements must be on point and that deals directly with tasteful tactics employed by people with expertise.
Women who speak from the vantage point of strength and authenticity continue to receive their just due. As ladies become less of an accessory, Maiya the Don created massive viral buzz around her household hit, "Telfy." Maiya's fashionable accessory – the Telfar bag – served as the thematic cornerstone for the song that propelled her into the spotlight. The song carries all the core components of a hit sonically, makes fashion statements and most importantly – popularizing self-worth, confidence and hyper-femininity. 
Women Evolve within Hip-Hop
Throughout hip-hop history, many people presented women to the world through a one-dimensional lens. Nowadays, women like Maiya the Don reclaim power, demand respect and utilize fashion to reshape their role as hip-hop artists. A person who owns their narrative and creates a unique adaptation of their own aesthetic continually dismantles stereotypes and evolves as a powerhouse.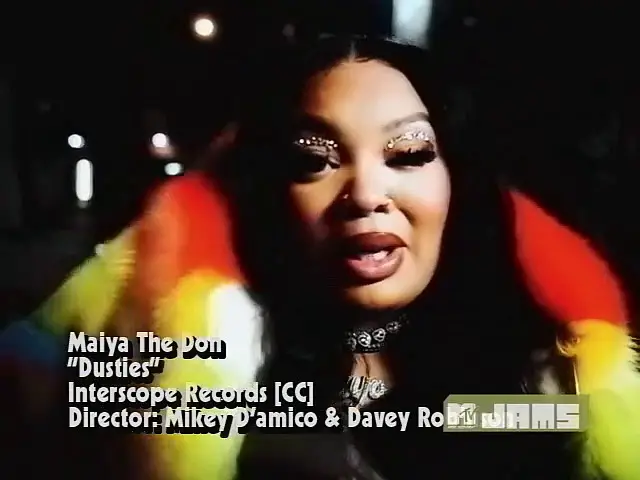 Women of today refuse to be treated as lesser. Maiya the Don firmly cements her feet in hip-hop concrete by embracing sexual objectification in order to use it to her advantage. Today's women operate with liberation in mind, speak up for what they want and function as empowered sexual beings. Having her needs fulfilled cannot come second as Maiya the Don will not stop until she reaches her goals.
Catch her live in concert on Day 3 of Rolling Loud in Miami, FL on July 23rd, although Maiya has the best stage presence in New York.
Maiya spoke with BleuMag about her favorite performance, saying "Probably Albany, New York. It was a huge crowd, and I got to open up for Glorilla, who I love. I think she's so hard. That was my best performance by the way. I've never felt like that before.. I was shocked because I was pretty far from home. The fact that they were going that hard for me had me, like, Period!"