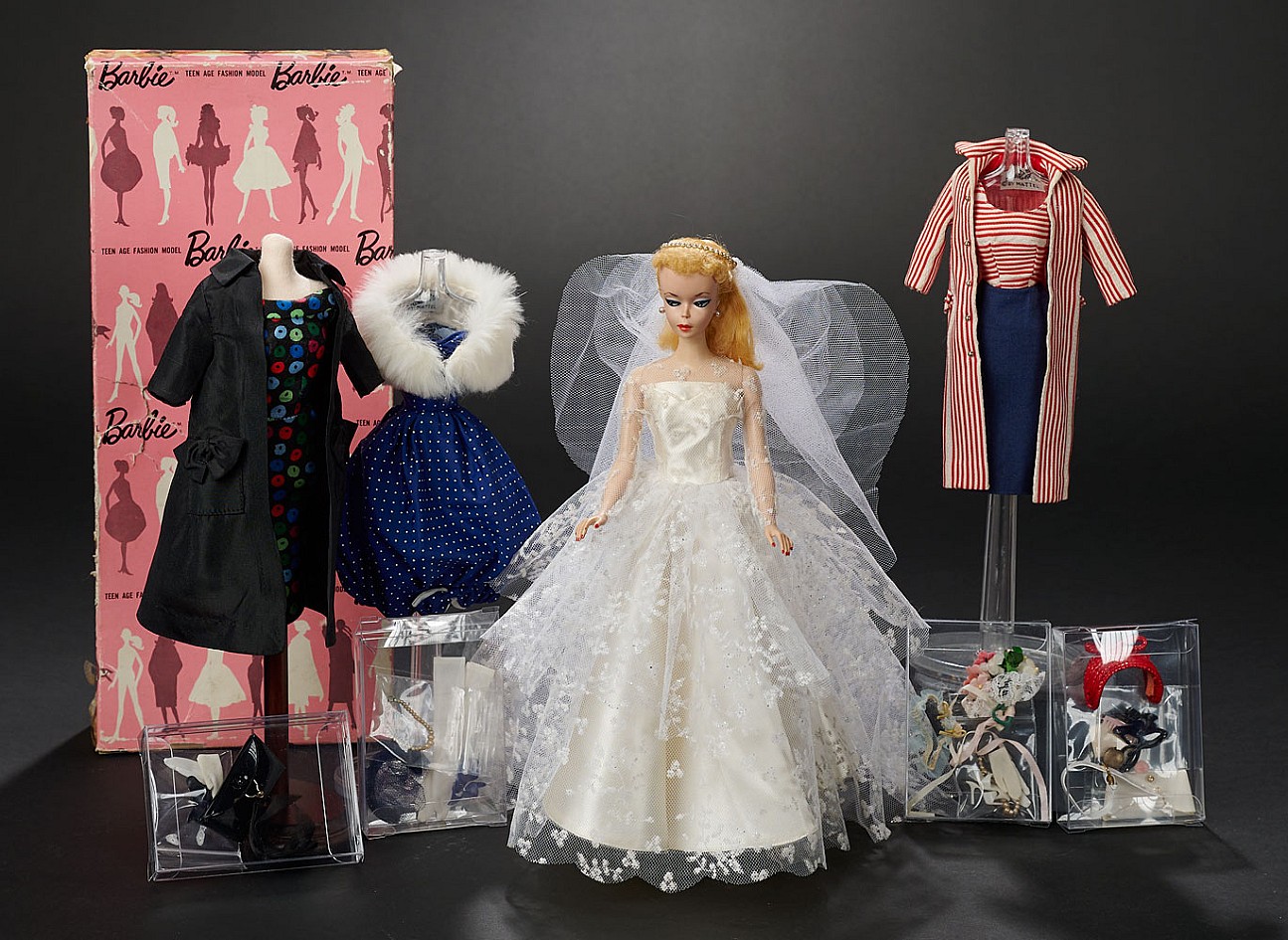 In a historic acquisition, the Barry Art Museum at Old Dominion University will now feature one of the rarest Barbie dolls in the world as part of its permanent display.
The 1959, first-release Barbie, purchased for a record $42,000 at auction by museum co-founder Carolyn Barry, will debut in the permanent doll gallery alongside the new exhibition titled "Fashion Innovation: Madame Alexander at 100," on view Aug. 29 to Dec. 31, 2023.
While the changing exhibition focuses on the life and work of Madame Beatrice Alexander (1895-1990), founder of the Madame Alexander Doll Company, four original Barbie dolls with vintage wardrobe ensembles and cases will also be on view. By sharing Alexander's story, the exhibition sheds light on the history of fashion dolls and the women entrepreneurs who revolutionized the male-dominated industry. 
Thirty-six years before Ruth Handler invented Barbie, Alexander introduced ideas and materials that would become standard in doll manufacture, including developing dolls based on licensed characters and using plastic as her primary construction material.
In 1955, she debuted a curvy, or full-figured, fashion doll named Cissy, which predated Barbie by four years. Designed for both education and play, Cissy was meant to represent a modern adolescent debutante. With a wardrobe that included casual daywear and elegant evening attire, she modeled appropriate etiquette and fashion for young ladies. As Alexander put it, "Dolls should contribute to a child's understanding of people, other times and other places. Love is in the details."
Bradley Justice, a premier independent Barbie curator, will be at the exhibition opening.
This exhibit is free and open to the public. The Barry Art Museum is at 1075 W. 43rd Street, Norfolk. For complete exhibition details, please visit https://barryartmuseum.odu.edu/visit/#free-admission