The mullet hairstyle has made a comeback and is no longer a memory from the 70s, 80s and 90s. This hairstyle was first worn by the French fashion guru Henri Mollet in the 70s but was popularized by celebrities such as Pat Sharp and more. It has been resurrected and is now one of the biggest hair trends rocked by black and white people in 2023. So, does a black person with a mullet look good and which are the best mullet ideas for black people?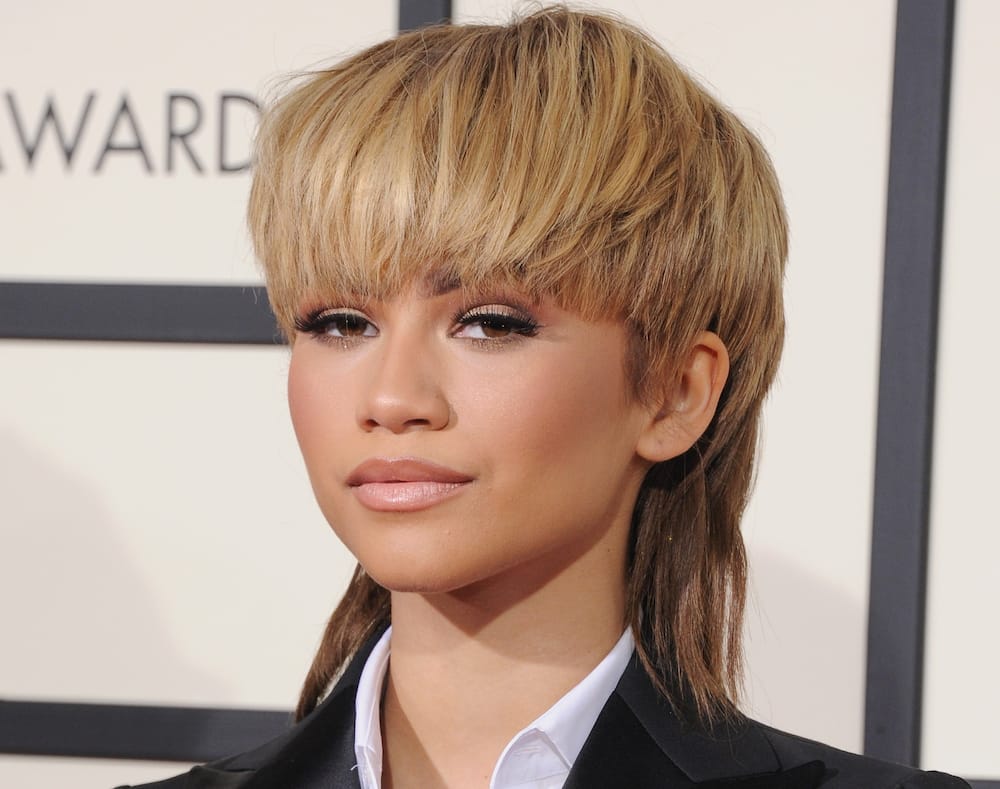 The mullet is simply a style featuring short to medium-length hair at the front and sides and long hair at the back. It combines a standard and conservative look with a rebel style. This haircut has a memorable description: "business in the front, party in the back."
Best mullet ideas for a black person
Once again, some A-list celebrities have popularised the mullet style and have been rocking it to red-carpet events. According to The Right Hairstyles, these are some incredible mullet style ideas you can try during your next hairstyling.
1. Afro mullet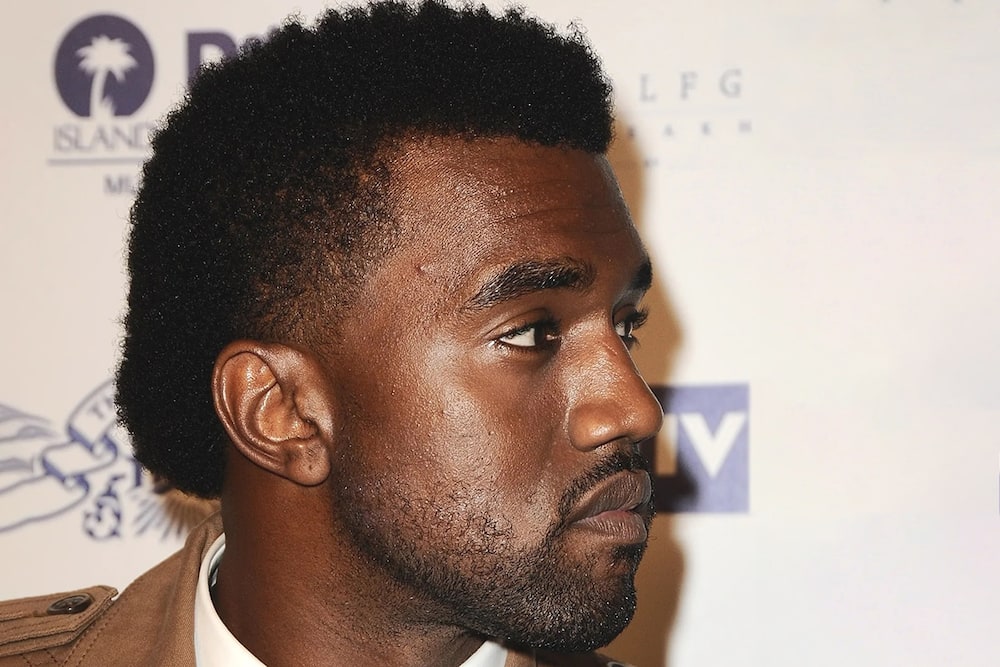 This distinctive hairstyle seamlessly blends traditional afro hairstyle with the edgy elements of a mullet. Afro mullet is more than just a hairstyle; it's a statement of individuality and a celebration of black people's cultural heritage in a personal way.
2. Afro mullet fade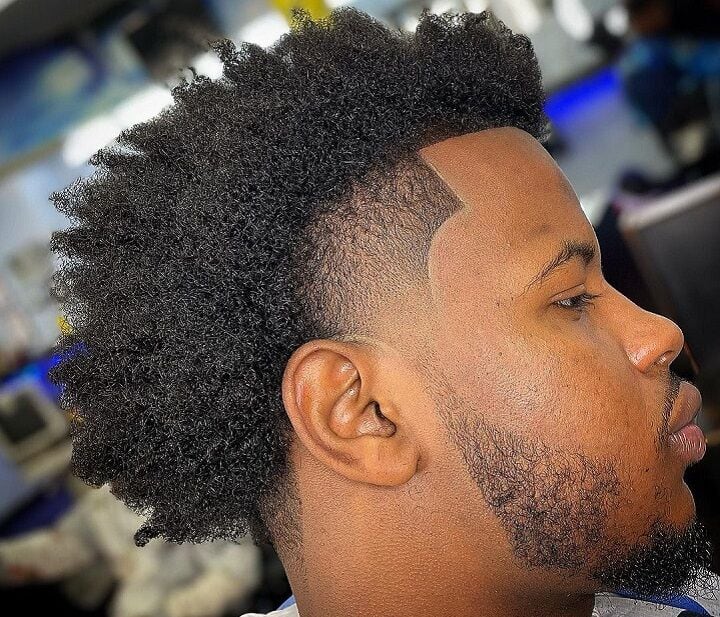 This style is unique and striking and can be rocked by both men and women. But a black man with a mullet fade looks attractive.
This mullet hairstyle is created from the natural afro texture. The crown highlights the voluminous natural afro and inherent hair texture. And as it moves toward the back, it transitions into the classic mullet style with shorter sides and longer layers at the back.
3. Mullet on natural hair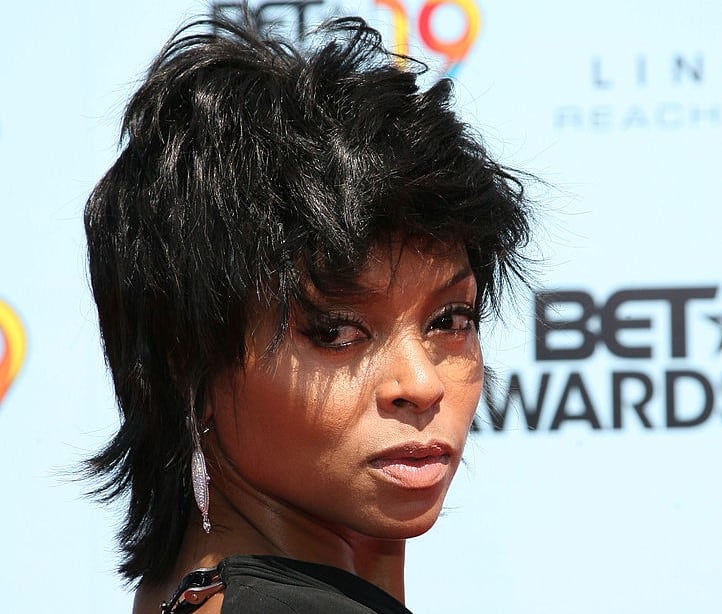 Black girl mullet on natural hair usually looks effortless, which makes it a good-to-go hairdo. This style is simple and needs little upkeep. Adding kinks, curls, or coils can make it more exciting and unique.
One of the black celebrities who occasionally rock this chic style is American actress Taraji Henson, famous for playing Cookie Lyon in the Fox series Empire.
4. Edgy mullet with bangs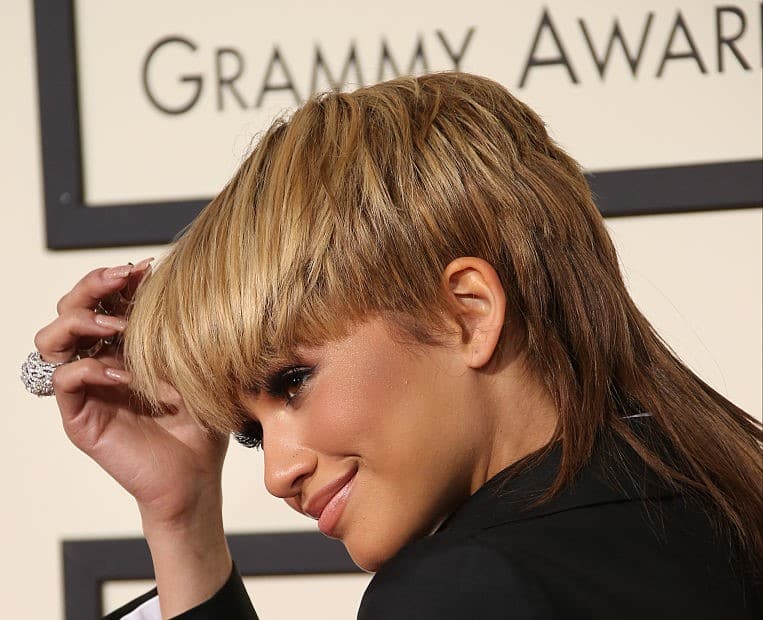 This style features the mullet and chic additions of full-textured bangs, bringing out one's femininity in the best possible way. Actress Zendaya is one of the famous black people with a mullet. She has appeared on the red carpet several times, slaying honeycomb-coloured mullet. Overall, this look is an absolute show-stopper.
5. Curly mullet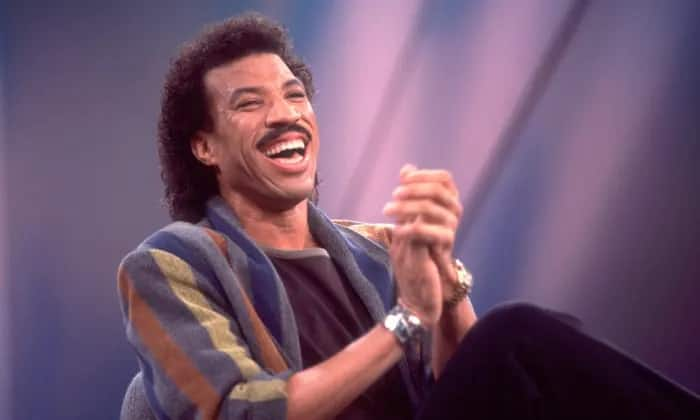 The most famous black guy with a mullet is Lionel Richie – particularly curly mullet. This mullet style looks excellent on individuals with naturally curly hair. Curly mullet for a black man will give your hair an effortless, lived-in finish that doesn't need too much styling.
6. Softly permed mullet with bangs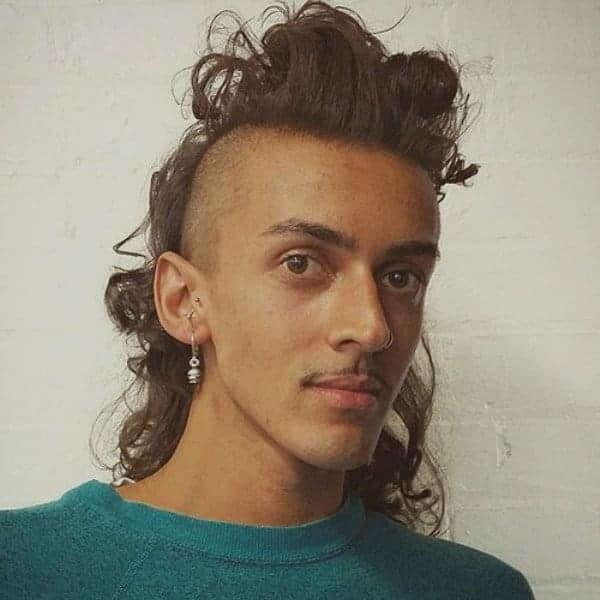 Black people with long hair usually spend a lot of time on hairstyling, but they can avoid such problems by choosing the right hairdo. So, if you have long hair, try this permed mullet with a temple fade and long back. It looks amazingly stylish and needs little to no effort.
7. Crimped mullet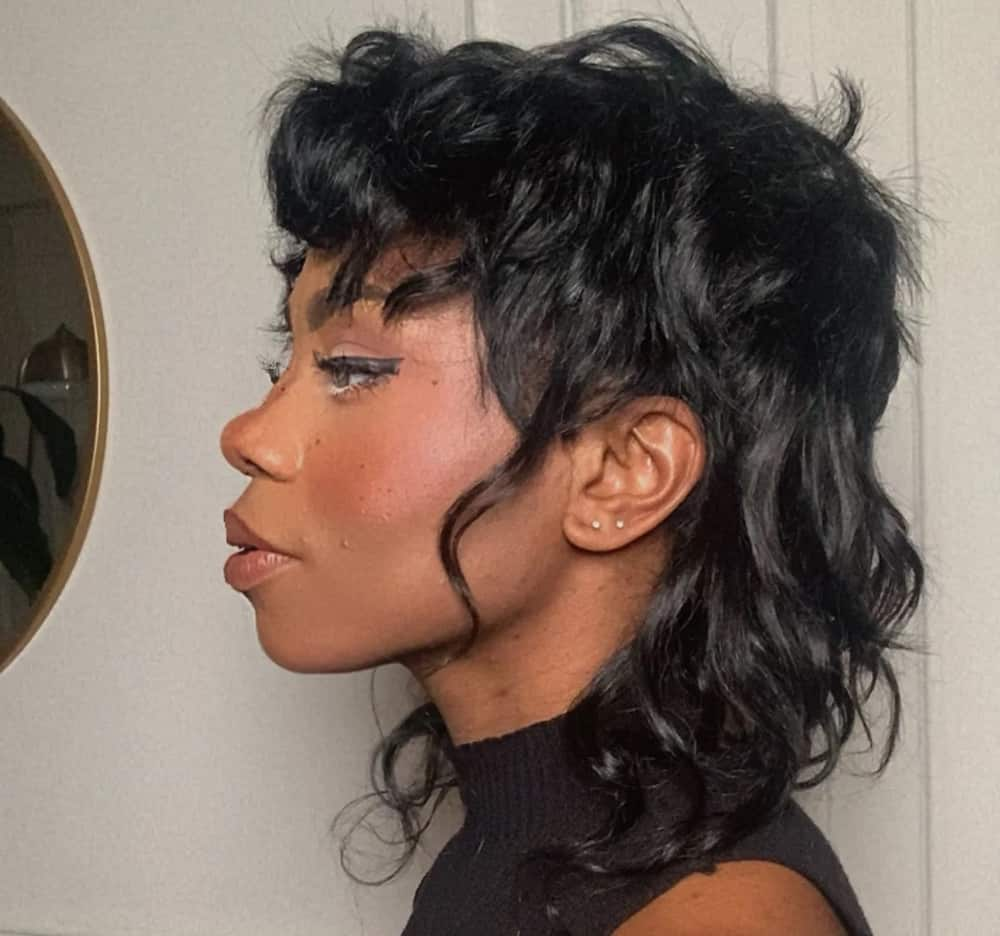 This retro-inspired hairdo has a playful appearance and crimped sections that add dimension and volume to the longer back layers. This bold hair choice brings individuality and a nostalgic touch to your hairstyle.
8. Punk mullet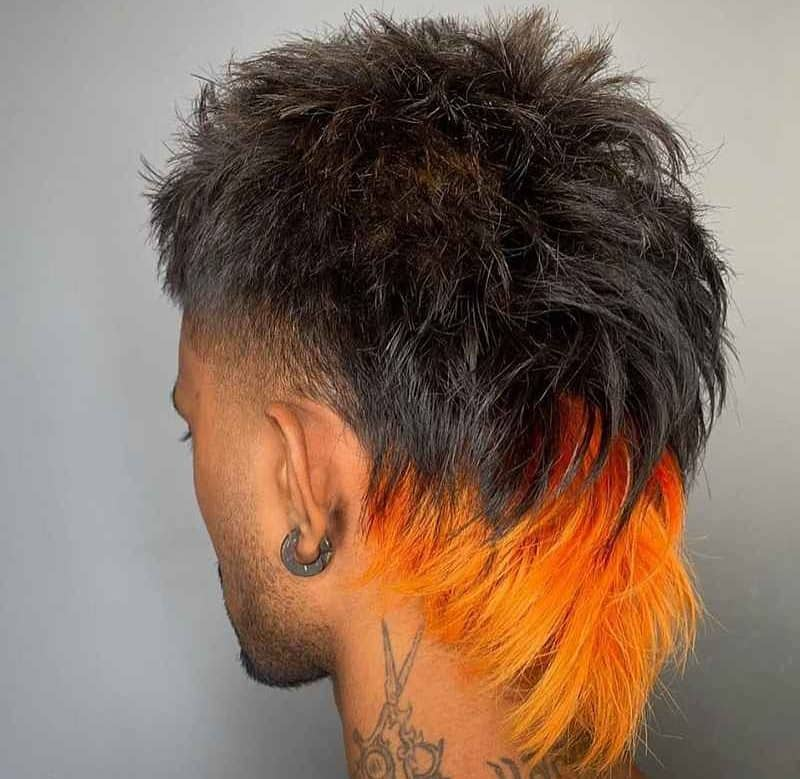 Do you want to unleash your rebellious side? You can do this using the punk mullet style. It is bold and has spikes and patterns that create a cool, punky appeal.
9. Sleek mullet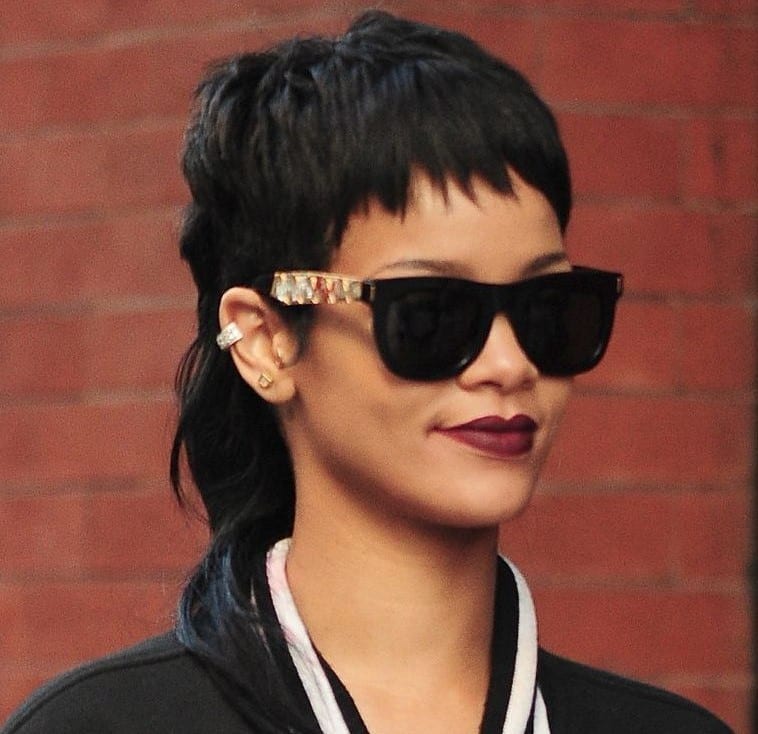 This style is ideal for a black person who wants a more refined look. It features a polished, sleek appearance, neatly trimmed sides, and tapered long back. Sleek mullet is simply a sophisticated and professional hairstyle.
10. Spiky mullet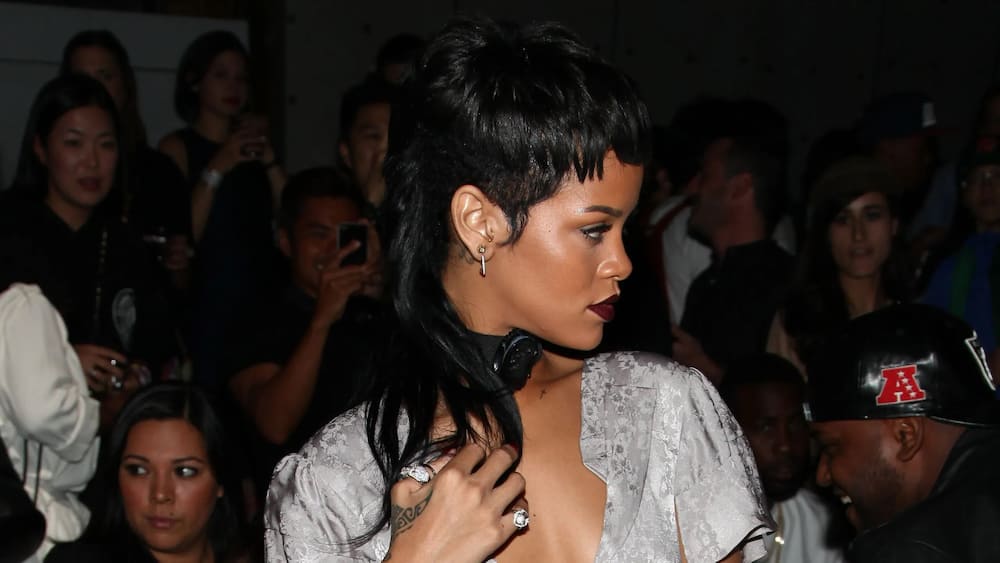 This hairdo seamlessly merges the distinct appeal of a mullet and the daring spikes. The top hair has been skillfully spiked, creating a textured crown image. It is bold and creates a captivating look associated with rebellion.
Final word on mullet styles for blacks
The mullet hairstyle has returned and is being rocked by celebrities and regular people. Black people have embraced the style, and almost every black person with a mullet looks incredible. In addition, there are endless options when it comes to mullet ideas for black people. It's on you to pick one that'll look great on you.
Tuko.co.ke has shared an article about the best cornrow braid hairstyles for black women with an updo. The history of the cornrow hairstyle can be dated back to historical Africa, and was rocked by black men and women.
Cornrow braid hairstyles are traditional protective hairstyles featuring cornrows made along the scalp in curvilinear designs or simple straight lines. Check out this article for the perfect cornrow braid hairstyle to make you a standout.
Source: TUKO.co.ke