GLENDALE, Calif. – A mob of thieves made off with armfuls of designer handbags after ransacking the Yves Saint Laurent store at the Americana in Glendale Tuesday afternoon. 
The robbery happened just before 5 p.m., according to the Glendale Police Department. An employee at a nearby store told FOX 11 that a group of approximately 30 people walked in and raided the store. They told FOX 11 that "all merchandise was taken in less than a minute."
After snatching all the handbags they could, the group ran from the store, through the outdoor mall and into multiple cars. Multiple people there took cell phone video of their escape. The thieves were seen, arms full of merchandise, sprinting through the walkway, to the curb where cars were waiting for them.
SUGGESTED: Witness to employees 'a– whooping' thief at 7-Eleven calls it 'courageous' as police launch probe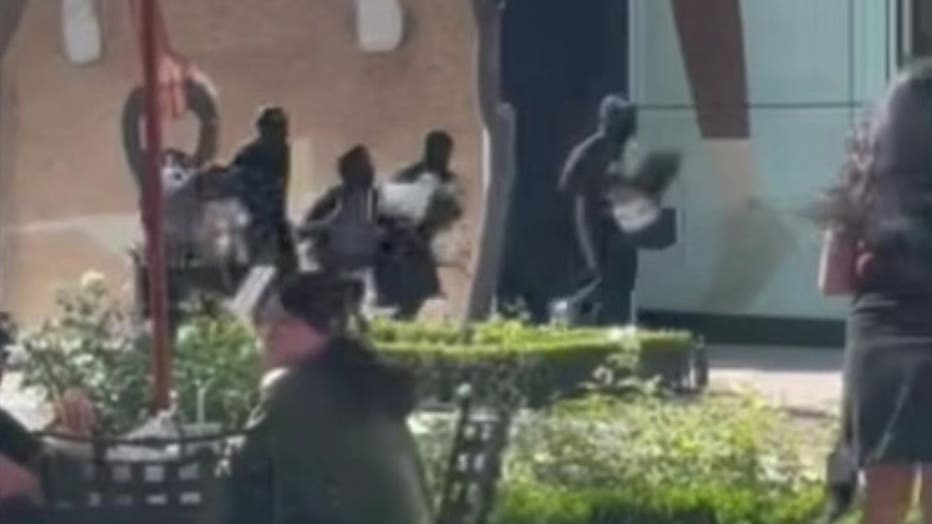 One of the thieves lagged behind. One cell phone video showed what appeared to be a person in an Amazon vest, trying to grab the man and stop him. The two struggled before the thief eventually got out of the Amazon worker's grip before running to a red car that was already driving away, and jumping into the back seat.
Police said while they're still tallying everything that was taken, the thieves made off with an estimated $300,000 worth of clothing and handbags.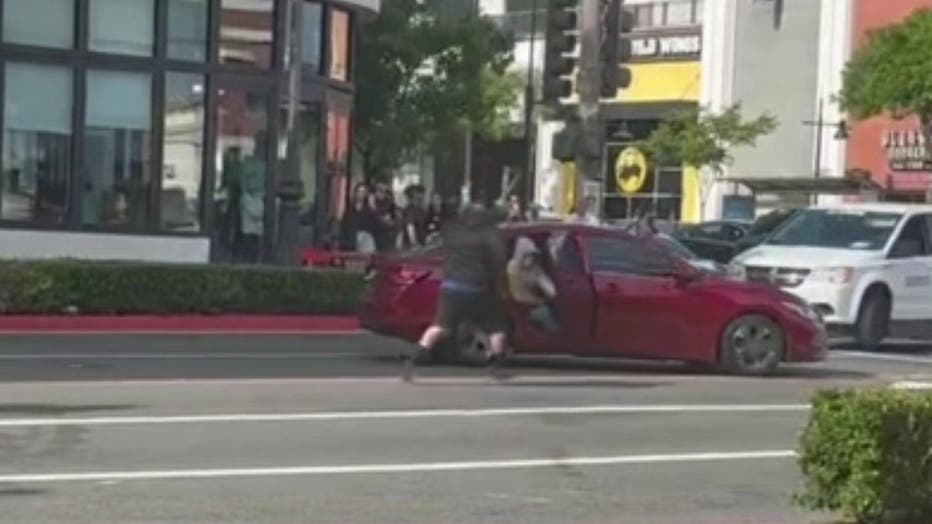 Caruso, the company that owns the Americana has offered a $50,000 reward for information leading to arrests in this case.
"This type of criminal activity will not be tolerated in Glendale," Glendale Police Chief Manny Cid said in a press release. "The Glendale Police Department will pursue all leads and utilize every available resource to apprehend those responsible and bring them to justice. Expect an elevated police presence in and around the downtown Glendale corridor."
Anyone with information about the robbery was asked to call investigators at 818-548-4911.