Aug 10, 2023 05:40 PM IST
From scalp care, to skincare and foot care, it's time to up your nail game as well with these quirky nail art designs to brighten up the mood with the gloom and doom around
Come monsoon and our self-care routine becomes the focal point during the weekends. From scalp care, to skincare and foot care, it's time to up your nail game as well with these quirky nail art designs to brighten up the mood with the gloom and doom around.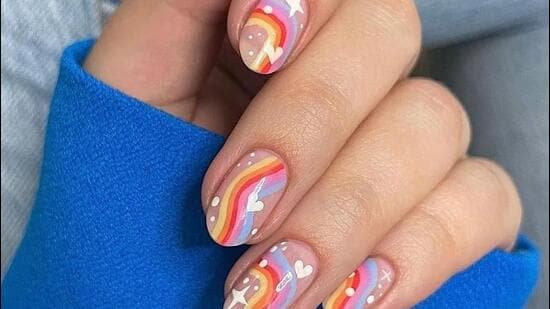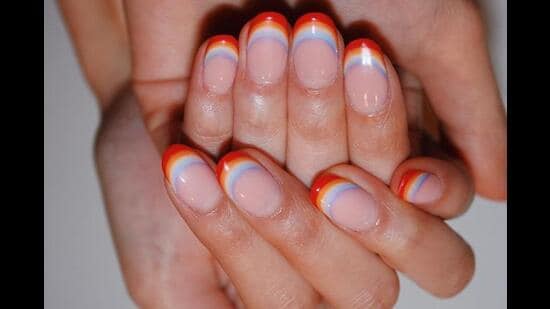 Nail expert Dhwani Damani Nail says,"Monsoon is the season where we should change our nail designs often to lift up our spirits. For women who love to keep their nails updated, there are some funky nail ideas for monsoon like using light blue or pink as the base colour for muted nails, the rainbow nails or opting for an umbrella design and giving a black outline on it. It looks classy and chic." On the other hand, nail artiste Vimal Gupta says, "For simpler and muted nails, go for monotonal shades of blue, green and brown in sync with the earthy tones of the season. You can also experiment with blue or green chrome nails with a 3D water drop addition for the season."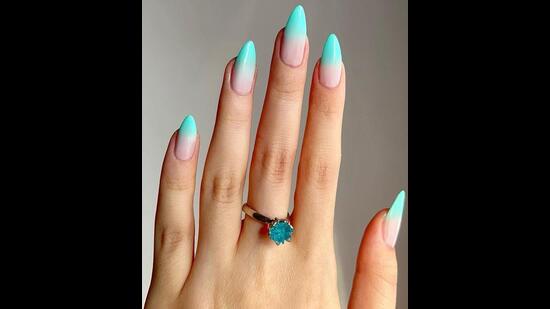 If you are a fan of vibrant colours and love featuring multiple colours on your nails, ombre is the perfect pattern for you. An amalgamation of different hues of blue looks magical with a touch of droplets made by the top coat.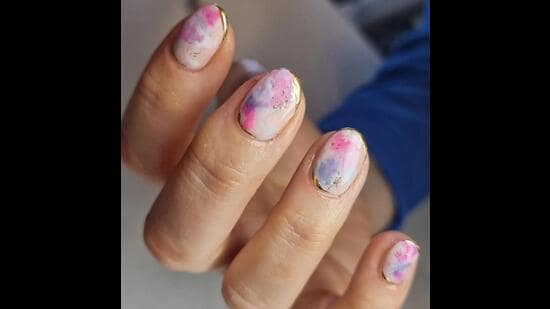 Marble art is one of the trends going viral and looks perfect when done professionally. You can choose colours of the rainbow or shades of blue and place them on your nails or only on the tip of your nails with a tinge of glitter to glorify your nails.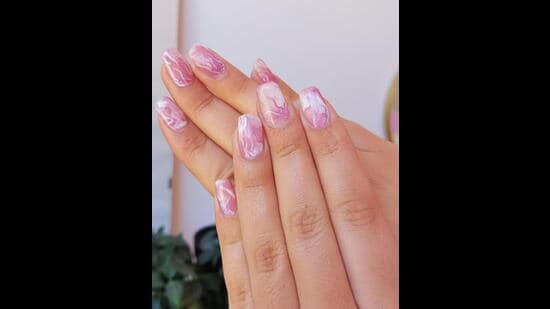 Foam art is another trending design this season. Use shades of gloomy colours and place foam to give the quintessential monsoon vibes.You can use foils of rainbow-coloured hearts or different monsoon shades foils available in the market.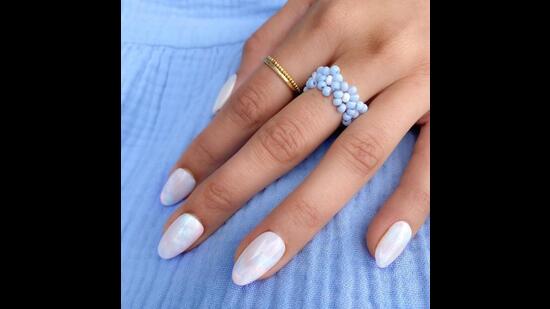 Damani suggests, "Go for lighter shades like grey, pink, beige, sky blue, or vanilla white so that your funky figures can be seen. For people who don't know to draw art or find it difficult you can use a stamper and place unicorns, an umbrella, clouds or thunderstorm design."