Cardi B's natural hair regimen has apparently been paying off. 
In a makeup-free selfie posted to X, formerly known as Twitter, the rapper gave fans an update on her natural hair journey, showing off her now waist-length hair. Sporting a pink cardigan over a white tank and jeans, the "Jealousy" rapper captioned the post: 
"My hair has grown sooooo much!!!"
Over the years, the Bronx native has been transparent about her relationship with her hair. In 2021, Cardi B discussed ignorant comments she's received over the years about her hair.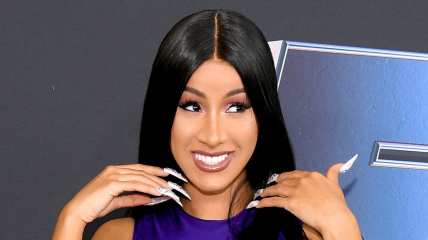 "Why every time I post my natural hair, I hear 'you're MIXED; you're supposed to have long hair,'" the star wrote in an Instagram post. That assumption is false, she said. "I been posting pics of my hair journey for years, and being mixed don't mean your hair is always long and curly; that wasn't my case." 
After years of struggling to manage her natural hair, the "Bodak Yellow" star revealed how finding the proper regimen changed her relationship with her tresses. Since sharing her initial post, Cardi has given fans a glimpse into her and 5-year-old daughter Kulture Kiari's hair routine. Her Instagram Stories include a highlight called "hair day," in which the rapper shares the recipe for her favorite hair mask — which consists of avocados, mayonnaise, castor oil, argan oil, olive oil, two eggs, honey, and a banana. Similarly, the mother of two explained how she uses onion water in her haircare routine.
She said it's not true that "our hair won't grow this long," noting that many products women of color once used were not good for the hair, "but that's all we had to choose from. Also, we couldn't afford to get to the salon regularly, if at all," Cardi said. "Now," she added, "everybody is getting better options, making affordable GOOD products, learning from natural hair YouTube and TikTok" about hair care.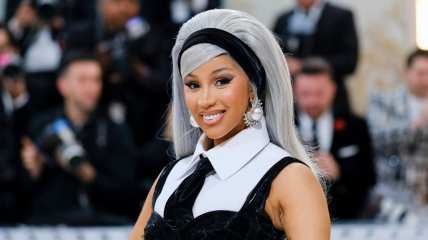 As previously reported by theGrio, Cardi B trademarked "Bardi Beauty" in 2021, with potential plans to enter the beauty industry. At the time, she revealed her hopes to have "cosmetics, fragrances, haircare, skincare, nail polish" under the Bardi Beauty name. 
Though the rapper has not said much since about her plans to enter the beauty space, the star did tease a hair oil recipe in her most recent hair update. 
"Let me know if y'all want a video of my HOMEMADE hair oil… handmade by ME!"
Whether sporting waist-length or shoulder-length locks, Cardi said she shared her journey to uplift other women with coily hair textures. 
"I want women of color with tighter curl patterns to know that you don't have "BAD HAIR" there's no such thing as bad hair, and "good" hair don't mean a certain texture. ALL HAIR IS GOOD." 
---
TheGrio is FREE on your TV via Apple TV, Amazon Fire, Roku, and Android TV. TheGrio's Black Podcast Network is free too. Download theGrio mobile apps today! Listen to 'Writing Black' with Maiysha Kai.