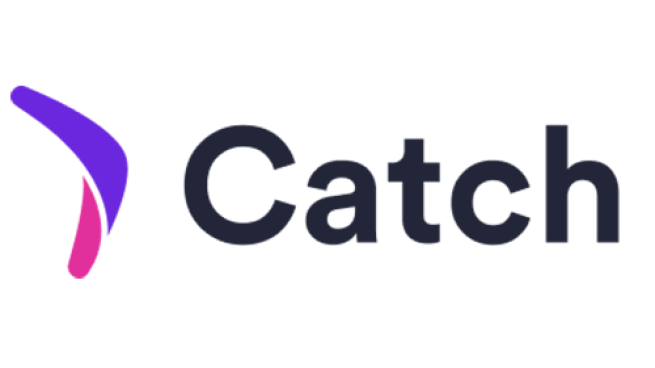 Catch, a FinTech company driving consumer loyalty through its rewards program, announced partnerships with three brands across hair care, cosmetics and skin care: DIME Beauty, Good Dye Young, and Peace Out Skincare.
Shoppers can now check out with Catch and access the company's loyalty program, receiving store credit for every purchase.
"Beauty, skincare and haircare fall within a crowded category vying for the same target audience," said Catch co-founder and CEO Nico Perdomo. "Catch's unique approach to payments rewards consumers for their loyalty and gives brands the edge in their retention and lead generation efforts. We are super excited to partner with DIME Beauty, Good Dye Young and Peace Out Skincare on their retention efforts as we welcome them to our growing roster of brand partners."
[Read more: Winning the beauty pageant: Drug stores want more timely, trendy beauty offerings]
Catch integrates with digitally native brands to help customers check out with their debit card or bank account and instantly earn rewards. This model offers instant loyalty incentives that encourage consumers to return for repeat purchases and helps retailers to improve retention.
Catch shared that retail partners have experienced a 65% reduction in time to repeat purchases, a 55% reduced churn and a 45% increase in customer lifetime value. As digitally native brands vying for increased customer acquisition and sales, DIME Beauty, Good Dye Young and Peace Out Skincare tap into extensive insights and retention strategies through their partnerships with Catch, the company noted.
DIME Beauty is a direct-to-consumer skincare, beauty and fragrance brand creating clean products and offering them at an affordable price point. The company's core offering is luxurious, personalized skincare to help women of all ages address their concerns and embrace their skin in all stages. With over 20 products to choose from, customers can build an efficacious skincare and beauty regimen through DIME Beauty and check out with Catch to earn store credit toward their next purchase.
"Providing high-quality products at affordable price points has been a priority for DIME Beauty since the company's founding," said a DIME beauty executive. "Partnering with Catch allows us to help even more people experience DIME Beauty and to reward them for saving money. We are excited to be able to offer this service to our growing community."
[Read more: Mass Appeal: How marketers are winning the skin care game]
Good Dye Young is a vegan, cruelty-free hair color and care brand. Founded by Hayley Williams, lead
singer of the Grammy Award-winning band Paramore, and her longtime hairstylist and makeup artist Brian O'Connor, Good Dye Young is building a community around self-expression, color and happiness about being who you are. With products ranging from semi-permanent and temporary hair color to hair care, hair makeup and more, Good Dye Young offers consumers a variety of solutions to experiment with hair color and style.
"Hair color is a category that requires repeat purchases to retain color and provide aftercare, and we see customers returning regularly to enhance their vibrant shades achieved through Good Dye Young," said Abraham Faddoul, president of Good Dye Young. "We are thrilled to be able to reward our customers for their loyalty and dedication by offering Catch as a payment method at checkout."
Peace Out Skincare is a leader in innovative skincare solutions. Since its inception, the company has been on a mission to help consumers make peace with their skin through effective, clean and fun skincare solutions. From patent-pending acne dots and pore strips to first-to-market microneedling patches, Peace Out continues to drive innovation in the acne and skincare space for its growing global audience.
Through this partnership with Catch, consumers engage in conscious consumption and access their
favorite Peace Out products without incurring unnecessary debt.
"Peace Out was founded to democratize access to skin care and acne treatment and to bring some light and levity to the process," said Enrico Frezza, founder and CEO of Peace Out Skincare. "Catch's overall innovation in payments and loyalty aligns with our company goals, and we are excited to be able to offer this service to our consumers." 
Shoppers can start collecting Catch rewards on DIME Beauty, Good Dye Young and Peace Out Skincare by visiting the brand's website and signing up for an account on the Catch website or by filling out a form when prompted during checkout.