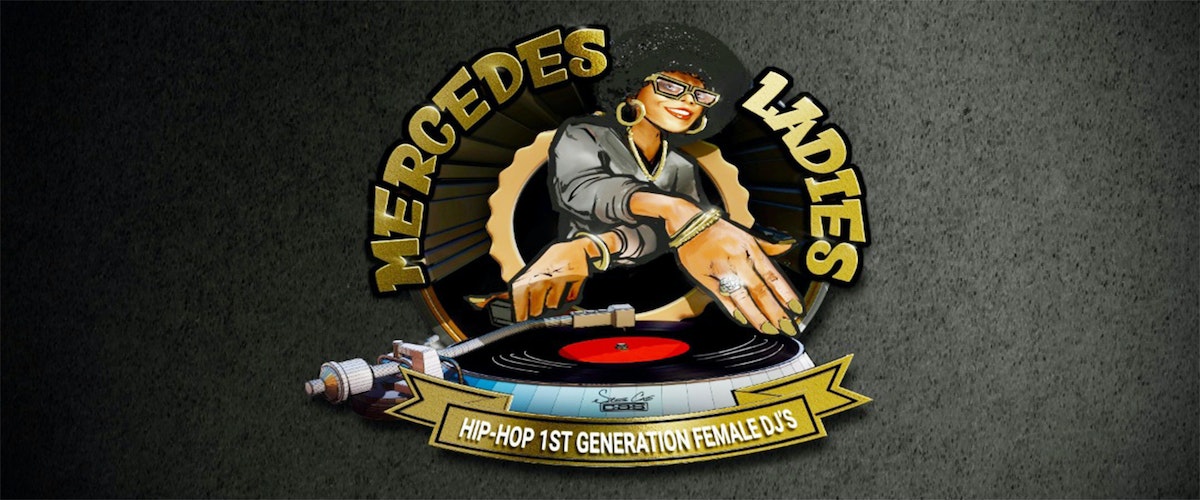 The Mercedes Ladies never released recordings as a group, but they have made records individually.
"We never had good management or anyone to really put money into us. We didn't have our own equipment and we were always jumping on someone else's set," said Smiley. "It felt like we were orphans in a way. Then Zina and Eva Def left the group because they were fed up. Two girls replaced them and their mother became our manager, and we became a singing group. That's where it really went down hill."
Baby D echoed RD Smiley's sentiment. "We should have stuck to what we were really good at, and that was MCing and DJing," Baby D says. "I left and made 'No Sense' on West End Records with Spyder D, and the Mercedes Ladies singing faction of the group sang back up on 'Donald's Groove' by Donald D.:
As far as the very first Rap records, Baby D admits that she thought they would be a fad. "When I heard 'Rappers Delight,' the first thing that I noticed was that Hank was saying Caz's rhymes," she remembers. "I didn't think that it would last until later in the '80s."
RD Smiley says that she knew. "I knew once it got to wax it would be big. That's why I felt pressure like we needed to come out," she says.
Baby D says that she feels The Sequence gets unfairly left out of history. "The Sequence was the first all female Rap group to release a record and it's crazy how they get left out," she says. "They go from Sha Rock and straight to Shante and Queen Latifah when they cover the timeline. With all of the 50th anniversary celebrations you would think that the Mercedes Ladies would get talked about, but I was talking to Scorpio from The Furious 5, and he told me 'out of sight out of mind.' He encouraged us to get out here and tell our story."
RD Smiley and Baby D have released new music, and they want the world to know that they are still doing what they love. Their newest release is "Hearin' It, Feelin' It" featuring Gene-Yes.
Baby D sums up their enduring legacy, "The pioneers are still here and we still have it."