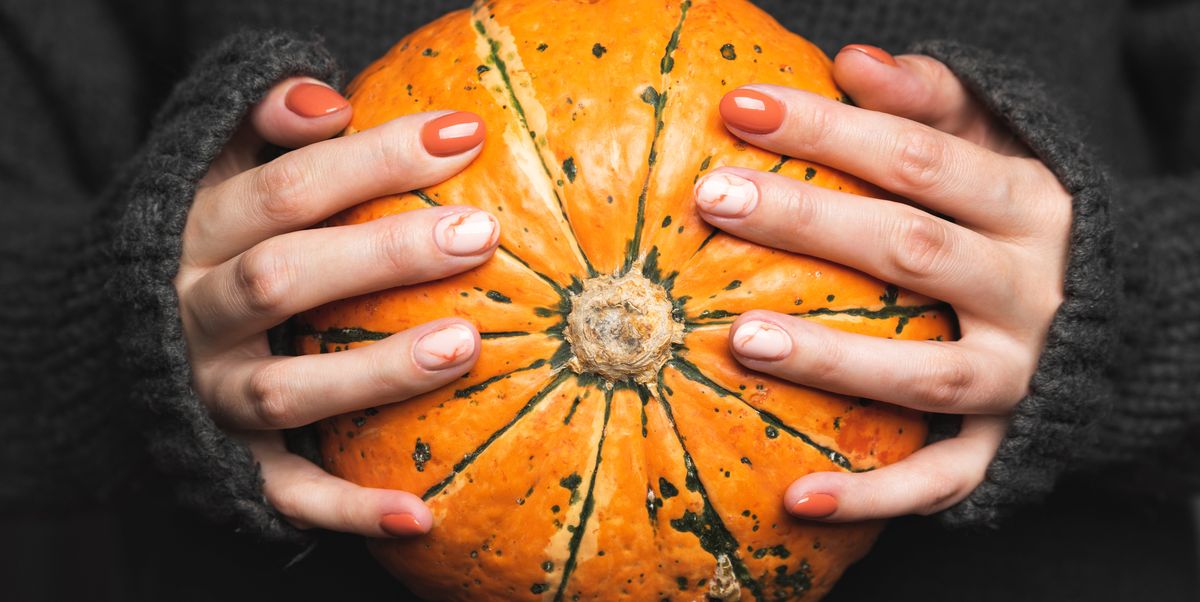 Summer is almost over and with it goes your warm-weather wardrobe. Soon you'll feel that telltale chill in the air that lets you know fall is coming, which means it's time to break out your favorite
fall dresses, comfortable boots, and fall coats. But your wardrobe isn't the only thing that needs a fall refresh—your nails need a seasonal change, too.
Put your summer brights in the past for now, and lean into manicures in moody colors or in hues that resemble the changing leaves, like vibrant reds, yellows, and oranges. If solid color manis aren't exciting enough for you, not to worry: We found plenty of nail ideas with cute autumnal design details like leaves, pumpkins, plaids, and more. There's something for everyone here, whether your style is laidback or slightly more glamorous. There are even some that celebrate the biggest fall holidays: You'll find Halloween nail designs and Thanksgiving nail designs that feel festive but are still neutral enough to wear from September to December. The best thing of all is you don't have to choose just one. Pick a few favorites and rock them all fall long!