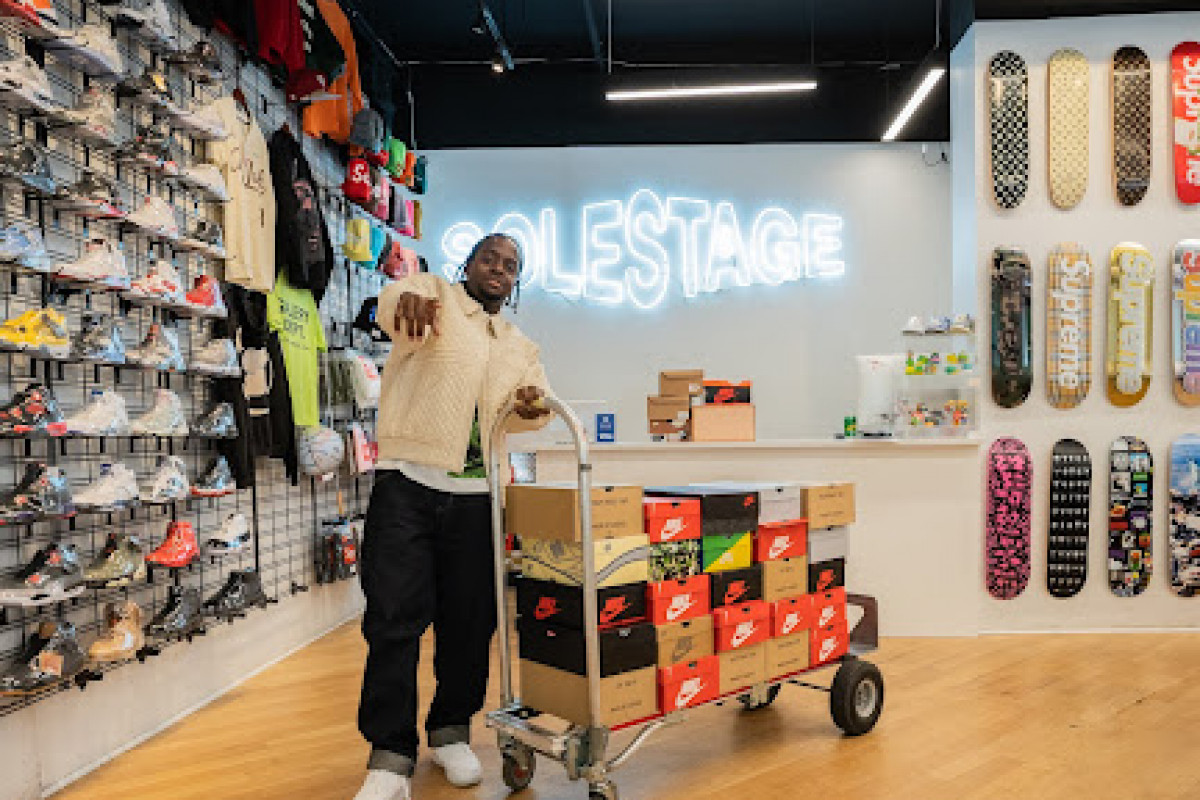 When RUN-DMC dropped their single "My Adidas" in 1986 waxing poetic about their love for the Adidas Superstar, they became the first music act to have an endorsement deal with an athletic company. They were unknowingly setting a trend for what would be the future of hip hop and sneaker partnerships. But it wasn't just a track boasting about the many pairs of Adidas they owned. It was a statement of defiance to not judge the rappers by what they wore or art forms by their expression. Hip Hop was in its early years and there was a stigma around its youthful audience, the way they dressed, and how they connected with the music.
Speaking on the group's behalf to MTV News, Darryl McDaniels stated, "So me, Run and [Jam Master] Jay was like, 'Yeah, we going to make a record about our Adidas.' Yeah, we wear Adidas [with] no laces, we got gold chains, we got Cazals and all of that, but I go to St. John's University. These Adidas stepped onstage at Live Aid. People gave and the poor got paid. It was about taking the image of the B-boy and B-girl and letting the world know we're a people of vision, we're inspiration, motivation, and we're educated, too. So it's kind of a kick in the face to the people that were hating on hip hop."
By this time, sneaker culture was already becoming mainstream, so when Spike Lee starred in a Nike commercial alongside Michael Jordan in 1989 and declared, "It's Gotta Be The Shoes," the world was already enamored with Air Jordans — hip hop, specifically. They were worn by many of the genre's pioneers as early as 1988, from KRS-One to Kid 'N Play and Ice T. Will Smith took it further by wearing many unreleased versions throughout the '90s during his time on "Fresh Prince of Bel-Air," and that kind of impromptu placement led to many of the collaborations we have now between the brand and artists. Hip hop's love for the Jumpman has never wavered throughout its first 50 years and is even stronger now, as joint efforts with celebrities like Travis Scott and DJ Khaled prove.