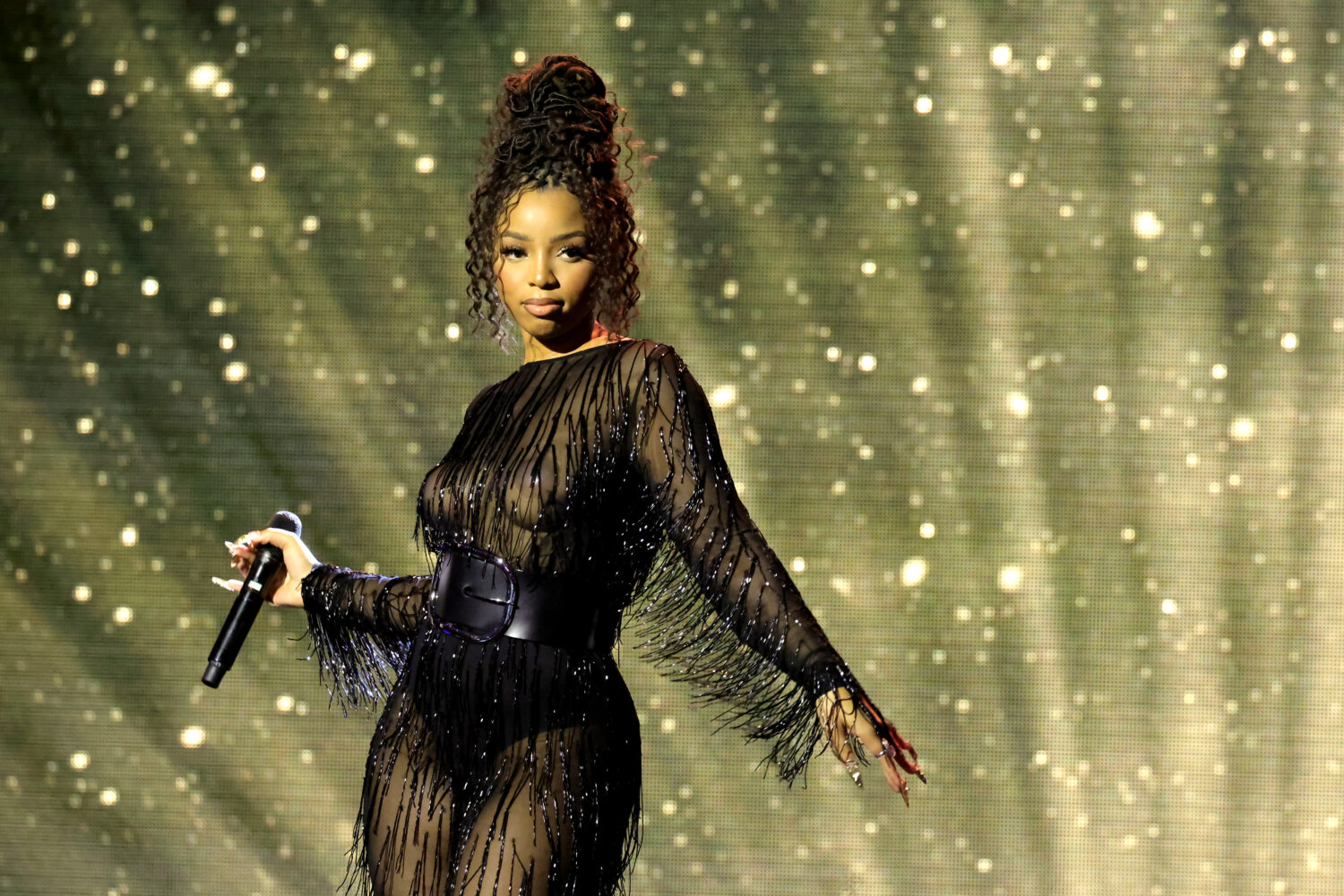 Whenever Chloe Bailey attempts to soar to new heights in her career, it seems as though negative follows closely behind her in hopes of tearing the "Do It" singer down. Thankfully, she has a solid support system and a strong head on her shoulders to handle the criticism like a pro. The latest things to bring hateful remarks Bailey's way were her cover of Gunna's "fukumean," which got Akademiks on her case, as well as her ongoing In Pieces tour.
This marks the second time in 2023 that the Swarm actress has been on the road to promote her debut album. Her spring concert sessions were undoubtedly impressive. It's obvious that Bailey has taken notes from Beyonce – she's had a fantastic rotation of costumes flattering her hourglass figure. The 25-year-old's confidence has notably increased since the spring In Pieces tour. You can see for yourself as shown in the video below, captured at her recent Cleveland show.
Read More: Chloe Bailey's "fukumean" Gunna Cover Makes Her Akademiks' Latest Target: "This S**t Trash"
Chloe Bailey Celebrates Another Successful Tour Date
"Y'all were too lit last night!! Thank you for the incredible love," Chloe praised her audience for their support. It's clear she's spent plenty of time in the dance studio perfecting her routines, not to mention the hours of hard work are clearly paying off on her perfectly toned body too.
Later on Friday (September 1), Bailey returned with another post from last night's performance, this one giving us a closer look at her all-black ensemble. "Looks better in person 🙊," she teased, seemingly referring to her booty, which makes multiple appearances throughout the carousel below.
Read More: Chloe Bailey Is A Gorgeous Goddess In Sheer Blue Dress Amid "In Pieces" Tour
Her In Pieces Outfits Are Only Getting Better
Check out Chloe Bailey's latest In Pieces tour outfit from various angles in her new photo dump above. Will you be catching one of the Atlanta native's upcoming shows before she wraps up another leg? Let us know in the comments, and check back later for more hip-hop/pop culture news updates.
[Via]