It's been another week with far more retail news than there is time in the day. Below, we break down some things you may have missed during the week and what we're still thinking about. 
From a new global brand president at NYX to what really tanked retailers' Q2 results, here's our closeout for the week.
What you may have missed
Academy Sports and Outdoors broadens assortment with L.L. Bean deal
Academy Sports and Outdoors this week announced two initiatives to update its assortment, including an expanded partnership with Fanatics and a deal to sell L.L. Bean products in stores and online. The retailer reported second-quarter earnings on Thursday as well, posting a 6.2% net sales decline and comps down 7.5%.
Starting this fall, Academy Sports and Outdoors' website and stores will get a broader selection of licensed merchandise via Fanatics, including jerseys, headwear and novelty items. The expanded assortment will start with NCAA merch and expand into other leagues as different seasons approach, according to the release.
The L.L. Bean deal is already live, and brings products including backpacks, men's and women's apparel, and the retailer's iconic bean boots to Academy Sports and Outdoors.
"Academy Sports + Outdoors is dedicated to making quality sporting goods and lifestyle brands accessible to our customers for their sports and outdoors passions," Matt McCabe, chief merchandising officer at Academy Sports and Outdoors, said in a statement. "By adding L.L.Bean to our in-store and online assortment, we're growing the opportunity for more customers to get outside and have more fun."
NYX promotes from within for new global brand president
NYX Professional Makeup announced it has appointed Denée Pearson to Global Brand President early this week in a press release. Pearson assumes the role effective Friday and succeeds Yann Joffredo, who has held the position since 2018.  
Pearson has over 20 years of experience at L'Oréal with brands including Lancôme and Maybelline. In 2019, Pearson joined NYX as senior vice president of global brand innovation.
During Pearson's time with NYX, she has led the global marketing, product development, artistry and social media teams. She also helped land partnerships with Netflix's "Casa De Papel," Disney's "Avatar: The Way of Water" and Warner Bros. "Barbie The Movie." Additionally, Pearson helped revamp NYX's innovation strategy to produce TikTok famous products like the Shine Loud High Shine Lip Color, Fat Oil Lip Drip, and Brow Glue.
The Container Store has a deal for pros
The Container Store this week announced updates to its Trade Program, which was created to help professionals including architects, designers, professional organizers, home builders and contractors. Now, members will receive a 20% discount on all products and closet systems, according to information sent to Retail Dive. Members also receive purchase tracking and expert project support. 
Retail therapy
Has pumpkin spice season gone too far?
Flushable bathroom wipe brand Dude Wipes has released limited-edition pumpkin-spiced scented wipes, according to LinkedIn and Instagram posts this week.
Available through the brand's website and on Amazon, the uniquely scented wipes are available in a 144-count three-pack featuring festive orange labeling alongside a pumpkin on a toilet. The so-called "Dumpkin Spice" wipes are said to smell like a "mix of clove, nutmeg, and other fall scents," per the product description. 
For the truly pumpkin spice-obsessed, this might take their passion to the next level. 
Bath & Body Works releases fall fragrance lineup
Welcoming fall before August ended, Bath & Body Works on Monday released more than 35 seasonal fragrances, according to a company press release.
The lineup includes nine new scents such as Apricot and Green Fig, Praline Delight, Cherry Almond Shortbread and more. The fragrances can be bought across an array of products such as candles, hand soaps and wall plug-ins.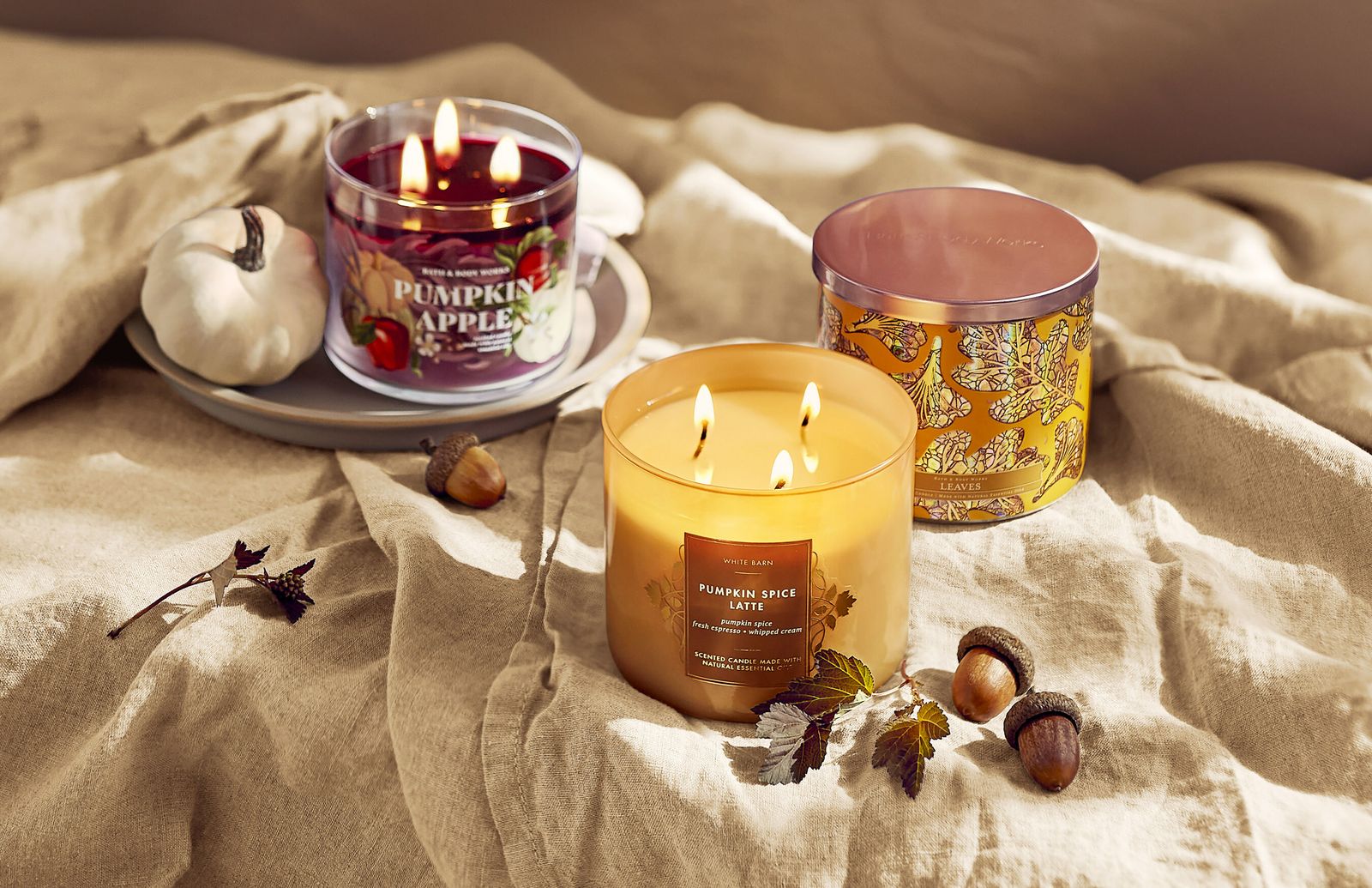 "At Bath & Body Works, we know offering an extensive selection of fragrances is paramount to give every customer a way to experience the season their way," Betsy Schumacher, chief merchandising officer at Bath & Body Works, said in a statement. "This year's collection blends nostalgic and iconic favorites with new and unexpected scents that are sure to surprise and delight customers. From beloved fall ingredients like apples and pumpkins to fall-forward sweets and drinks and outdoorsy-inspired scents, there's truly something for everyone in this year's collection."
What we're still thinking about
1,500+
That's how many seasonal locations Spirit Halloween will operate this year. The Halloween specialty retailer said it is bringing over 40,000 jobs to stores across North America as it "reawakens" for its 40th season.
"We've seen Halloween grow from a single day of excitement into a season-long celebration, with so many enthusiasts showcasing their love for Halloween all year long," Steven Silverstein, Spirit Halloween CEO, said in a statement.
$1B
That's how much J.C. Penney will invest by fiscal 2025 in a turnaround plan. As part of that plan, the department store will work to improve its digital capabilities, in-store tech, and areas related to merchandising and supply chain.
The company has continued to face falling sales more than two years after it exited bankruptcy in 2020.
What we're watching
Sorry, haters, it wasn't Pride that tanked retailers' Q2
Earlier this summer, right-wing pundits on social media cheered apparent financial distress at Target following anti-Pride demonstrations, where customers confronted store workers and destroyed merchandise. One investor, who calls himself South Florida's "most polarizing conservative talk radio host," sued the retailer over its share decline. Target CEO Brian Cornell acknowledged that sales softened after the company removed or downplayed Pride displays out of safety concerns, though it beat profit expectations in the period. 
It turns out, however, that Q2 was rough on most chains, whether they celebrated Pride or not. Macy's swung to a loss. Sales fell and profits plunged at Kohl's, whose Portland, Maine, location had zero merchandising for Pride Month in June. Victoria's Secret had analysts questioning its turnaround. Best Buy struggled as consumers stuck with their pandemic-era TVs. DTC's Q2 was a mixed bag. The list goes on.
The real issue is that consumers are "stretched" by inflation, depleted pandemic-related savings and looming student loan payments, according to BTIG analysts Janine Stichter and Ethan Saghi. The challenges are poised to linger through the second half of the year, into the holidays. 
"While trends have stabilized somewhat after the initial March [deceleration], broadly speaking, consumer demand has remained muted, even up against easier compares that theoretically should have bolstered H2 trends," they said in an Aug. 31 client note.