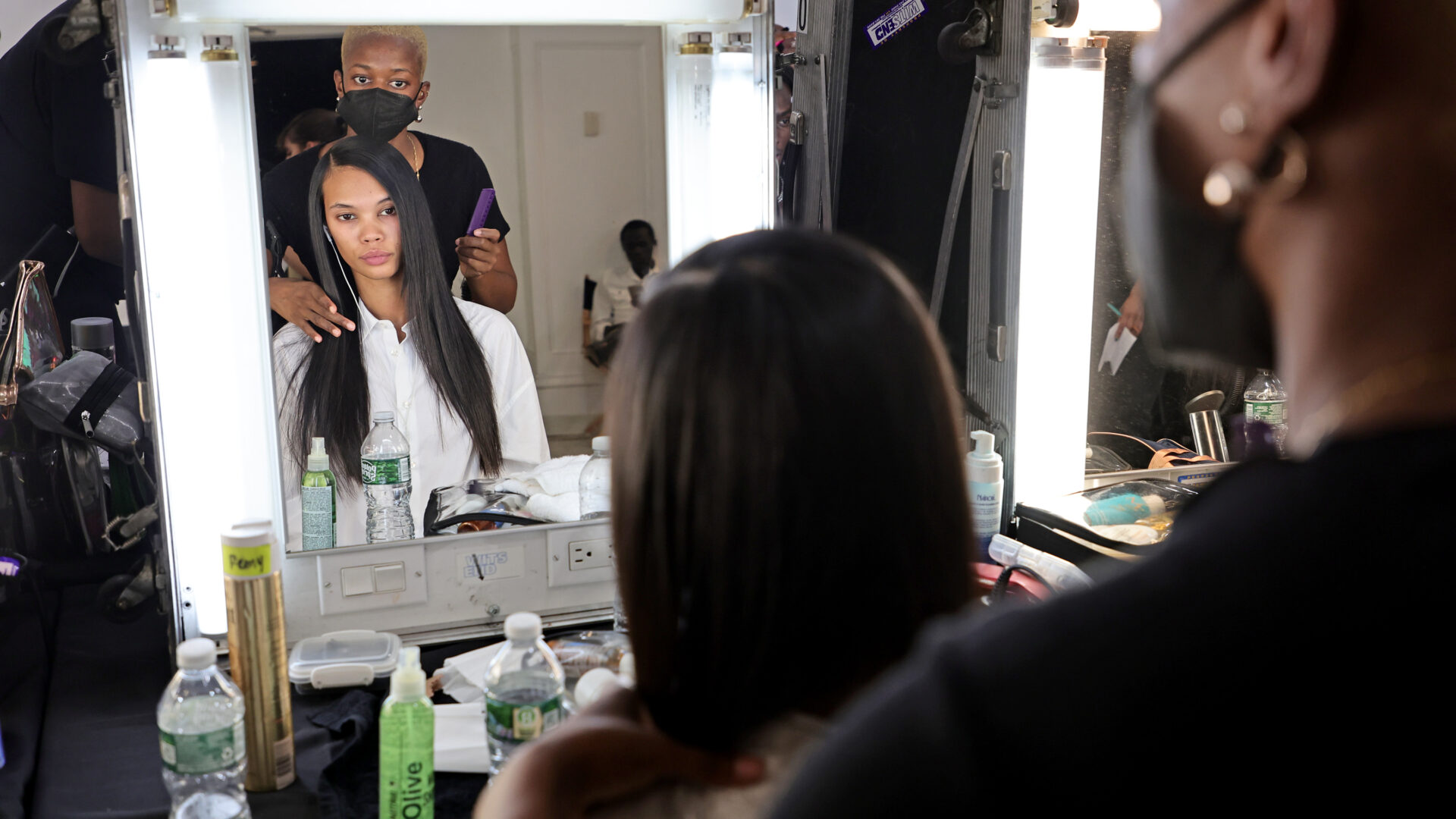 From dramatic updos to bouncy curls
Welcome to Fashion Month, where we're diving into all things NYFW and the glitz and glam of the newest trends we're seeing. From the viral red boots to the claw clip takeover this year, impactful trends and changes are happening quickly in the fashion industry.
When we think of the main characters of Fashion Month, we often focus on the outfits, but we don't realize the hair's impact on the entire look.
Read 'Let's Talk About Hair Depression'
As we watch our favorite designers and models strut on the runway stage, we're front and center, taking visual notes on what to add to our mood board for our next look.
We're predicting unimaginable hairstyles this year for NYFW and hoping to gain new ideas for our next birthday, festival or award show appearance after seeing the looks for Fashion Month.
As the fashion industry becomes more open-minded and inclusive, the fashion statement that braids bring to a look is unforgettable. For this year's NYFW, we want to see more braid trends circulating on the runways, allowing for a new source of inspiration for the fall season.
We know Black women can rock any hair color, but we're hoping to see more models step out of the primary color palette for Fashion Month. In the era of alternative looks and disruptive beauty trends, seeing those sensations translate through the hair would be a great way to start fall.
You can't go wrong with a classic bang, and hopefully, this season, we can see a comeback into the bangs trend across stages and runways. The girls are getting creative with executing creative bang styles, whether mullets or shags. The phenomenon of bangs is alive and deserves to take over fashion week.
As we enter Hot Girl Fall, the time has come to show off the runway's best shortcut styles. You have a great combination on your hands when models can serve pure face on the stage while rocking custom designer pieces, allowing fashionistas to absorb the whole essence of each look.
Nostalgia is taking over our timelines specifically in fashion content. With a classic 90s updo making way at these high fashion shows, we hope to see the trend continue to grow for everyday consumers. A traditional updo allows an upgrade for every look we see during fashion week that can accentuate your facial structure and add extra flavor to your outfit.
About Kenyatta: Clark Atlanta University and Medill School alumna Kenyatta Victoria is the Girls United writer covering everything from news, pop culture, lifestyle, and investigative stories. When not reporting, she's diving deep into her curated playlists or binging her favorite comfort shows.