Diane von Furstenberg, a name synonymous with elegance, innovation, and empowerment in the fashion world, has an estimated net worth of $1.2 billion US Dollars as of 2023, according to Celebrity Net Worth. But how did she amass such wealth, and what makes her a true icon in the fashion industry?
Born Diane Simone Michele Halfin on December 31, 1946, in Brussels, Belgium, Diane's journey to becoming a fashion icon was anything but ordinary. Her early life was marked by her mother's resilience, a survivor of the Auschwitz concentration camp. Diane's international upbringing took her from Brussels to boarding school in Oxfordshire, England. Later, she moved on to universities in Madrid and Geneva.
It was during her university years that Diane met Prince Egon von Fürstenburg. Their marriage at the tender age of 18 in 1969 was a significant turning point in her life. While she dabbled in designing during her university days, her true foray into the fashion world began in Paris. There, she worked as an assistant to a fashion photographer's agent. Her passion and understanding of the industry deepened in Italy, where she apprenticed under textile manufacturer Angelo Ferretti.
The Iconic Wrap Dress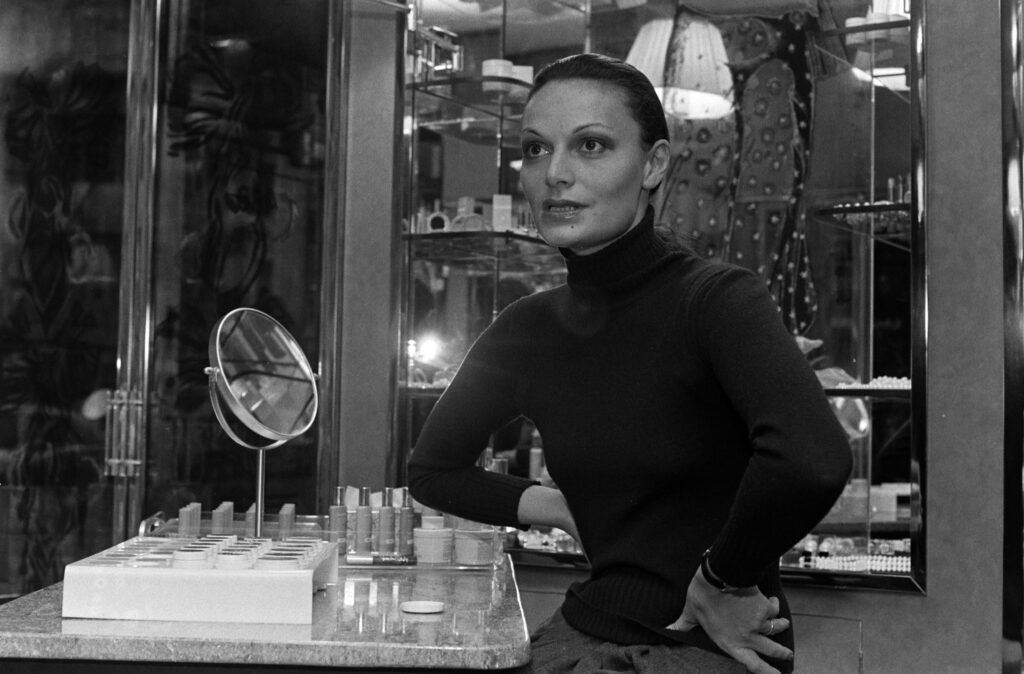 In 1974, New York City witnessed the launch of Diane's knitted jersey wrap dress under her brand. This dress wasn't just a piece of clothing but a revolution. It symbolized power, freedom, and modernity for women. The wrap dress's success was meteoric, earning Diane a feature in Newsweek magazine, which likened her marketability to that of Coco Chanel.
Expanding Horizons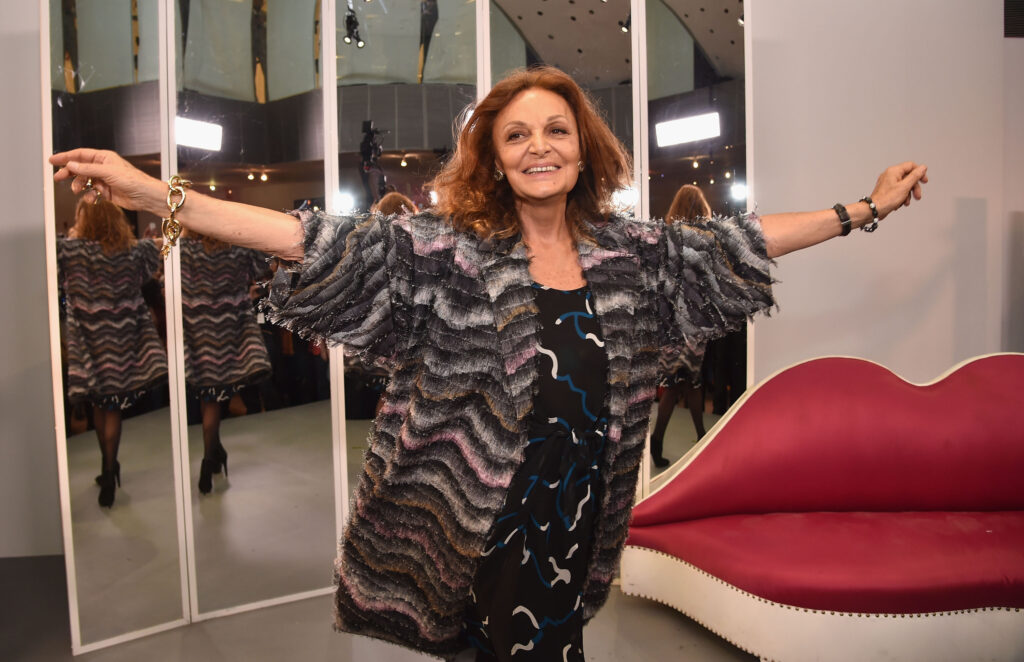 Diane's success wasn't limited to the wrap dress. Over the decades, she expanded her fashion line, delving into various markets. After relocating to Paris in 1985, she started a French-language publishing house, Salvy. Her ventures also include a cosmetic line, perfumes, a stint on QVC, a fine jewelry collection, and authoring three books detailing her life and philosophy. Celebrities like Gwyneth Paltrow, Jennifer Lopez, Madonna, Priyanka Chopra, and Michelle Obama have donned her designs, further cementing her status in the fashion world.
Collaborations & Recognitions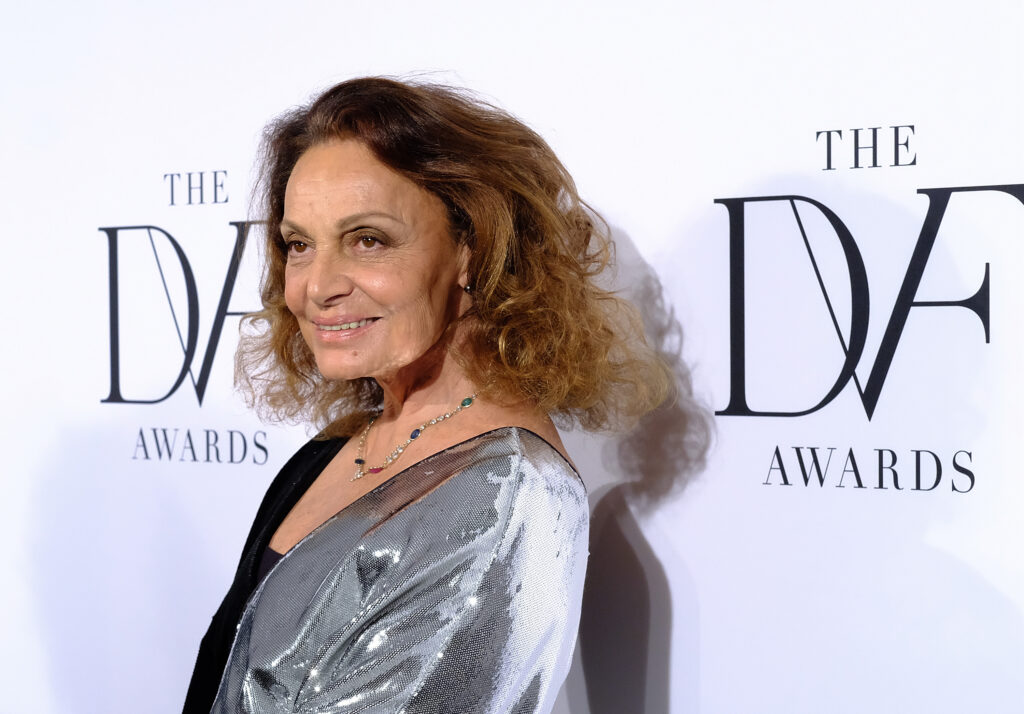 Diane's work has always been about more than just fashion. Her collaboration with GapKids in 2011 saw her designing for children. She also designed shirts for Hillary Clinton's 2016 presidential campaign. In 2019, she launched a podcast, #InCharge, focusing on empowering women, featuring guests like Kris Jenner and Karlie Kloss.
Her contributions to the fashion world have also garnered her numerous accolades. She was elected the president of the Council of Fashion Designers of America in 2006, received a star on Seventh Avenue's Fashion Walk of Fame in 2009, and was awarded at the Queen Sofia Spanish Institute Gold Medal Gala in 2010.
Philanthropy & Advocacy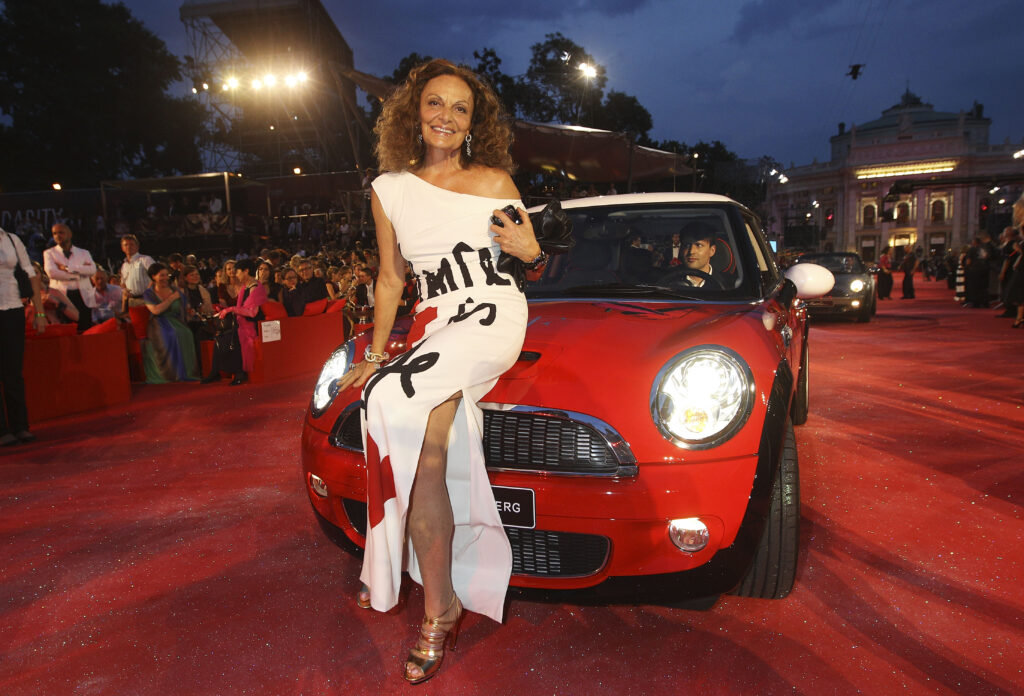 Beyond fashion, Diane is a staunch advocate for women's leadership. She has worked as a spokesperson for the Ban Bossy campaign, promoting leadership roles for young girls, and is on the board of Vital Voices, recognizing women leaders globally. Additionally, she founded The Diller-von Fürstenburg Family Foundation with her second husband, supporting nonprofits in arts, human rights, and education. Her dedication to fashion, philanthropy, and women's leadership earned her the Chevalier de la Légion d'honneur in 2020, presented by Christine Lagarde, president of the European Central Bank.
Conclusion
Diane von Furstenberg's net worth is a testament to her talent, hard work, and dedication to empowering women. Her journey from a young girl in Brussels to a billion-dollar fashion icon inspires many, proving that anything is possible with passion and perseverance.