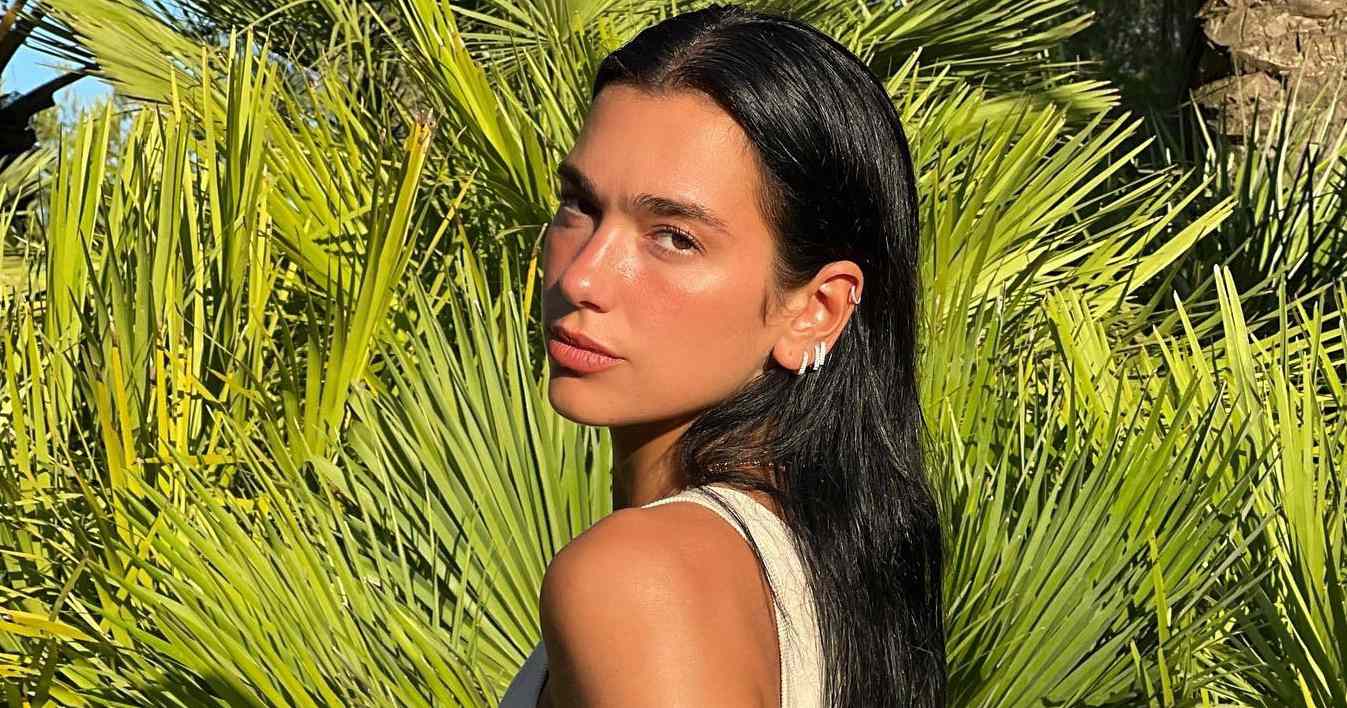 Just when we thought micro shorts couldn't get any shorter, leave it to Dua Lipa to find the tiniest pair in hot pants history. 
On Sunday, the pop star shared several sun-filled snaps of her posing in literal booty shorts while outside in an undisclosed tropical paradise surrounded by palm trees. For the photos, Dua went braless underneath a ribbed white tank top, which she teamed with a pair of itty-bitty camel suede shorts that bared the bottom of her butt cheeks (even by Dua's standards, they were short) and included a matching belt.
She accessorized with a silver wristwatch, tiny hoop earrings that climbed up her ear, and a diamond pinky ring. Her dark brunette hair was worn down in loose waves with a middle part, and she combined her sun-kissed skin with rosy cheeks and a matte pink lip. 
"sun bum ☀️," Dua cheekily captioned her post. 
While this wasn't the first time Dua has sported a pair of short shorts, these definitely were the smallest. And that's saying a lot, because back in May 2022, her shorts were cut so high that they looked like underwear. Her burgundy, orange, and green striped shorts were part of a matching set from Lacoste, and also featured a coordinating shrunken polo top with neon-trimmed sleeves. Mismatched accessories — including green-framed sunglasses, a gold chain belt, and black cowboy boots — completed her outfit.