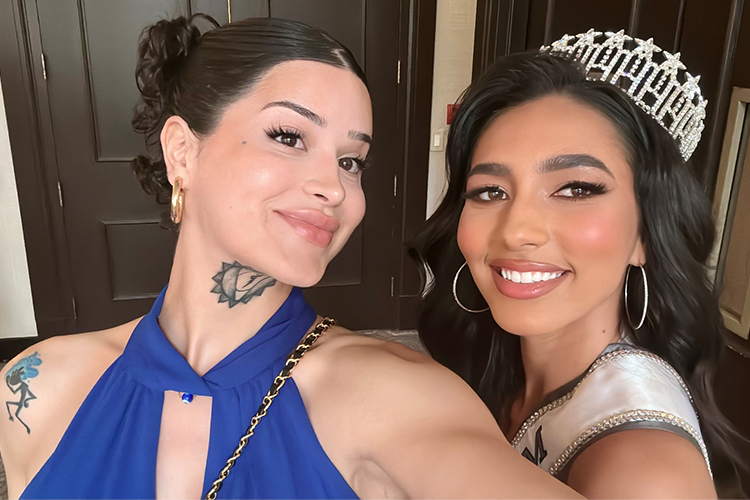 We still suffer, even in New York state, because the current climate in our country has created much more turmoil toward the trans population. You are seeing girls being attacked verbally, physically, on the street, but even in their own homes. When a girl is scared to even leave her house, it's really hard to expect them to move on with their lives and start doing things, being a productive member of society, because they are so busy surviving. A lot of our girls are not living, they're surviving. And that's something I'd really like to change.
What did competing in the Miss New York competition mean to you?
All of my trans sisters, they've fought so hard and literally have paved the way for me to even be out on that stage. I want to pay homage to them and show them we've come so far. 
In some states, you can't use the bathroom, you can't compete in sports. And in some states, like Florida, where I grew up, you can't even say "gay" or talk about certain things in school. For one of us to be on the stage and in the spotlight, that in itself is a win for our community and for all the girls of the future. 
I hope they see that despite all of the hard times, I was able to shine. I want to do that for my community and for people to understand we are proud, we are strong, and we are good enough. Period. 
What's next for you?
In addition to my work at the Harlem Prevention Center, I really want to focus on more of my real estate work. So many girls struggle with homelessness or unstable housing, just like I did, and I want to be able to help my community and get girls housed.