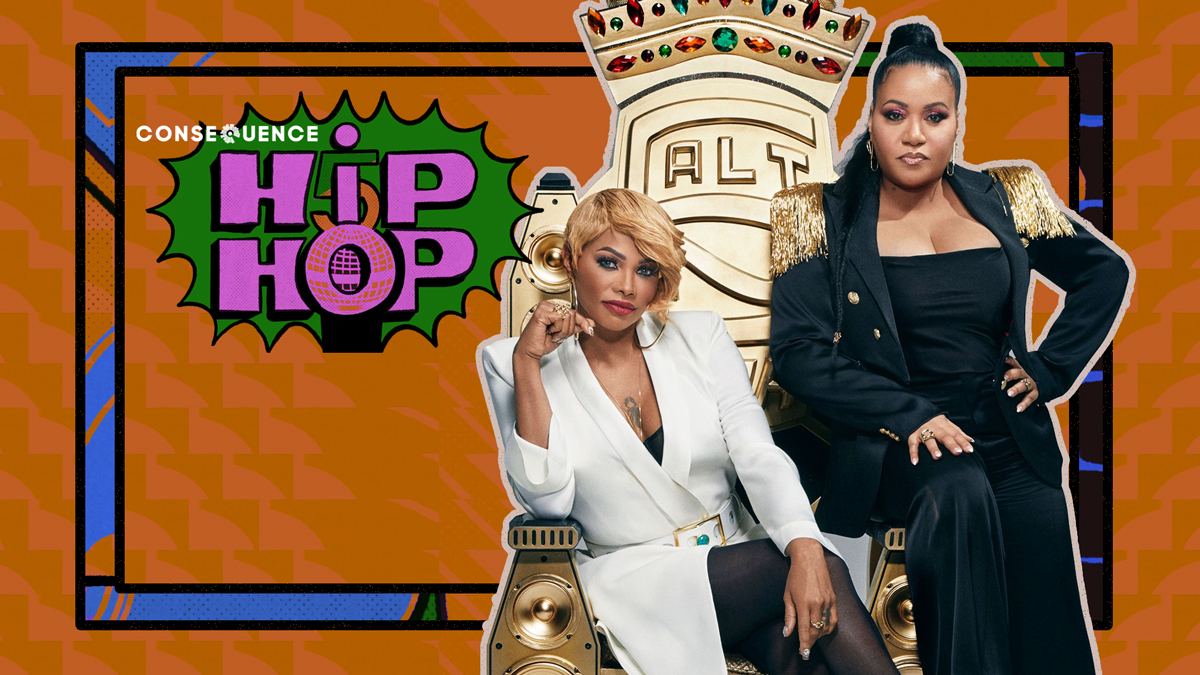 For this special edition of our Crate Digging series, we're celebrating the 50th anniversary of hip-hop by chatting with Salt of Salt-N-Pepa about the five albums that have most impacted her life. Check it out below, and be sure to see our exclusive merch featuring our Hip-Hop 50 design at the Consequence Shop.
---
As part of the pioneering group Salt-N-Pepa, Cheryl James (aka Salt) knows exactly what it takes to be a well-rounded artist and all-around entertainer. The concept comes up repeatedly while describing some of her favorite albums with Consequence over Zoom.
"I think artists who really impact entertainment are artists who actually develop their own sound," Salt says about De La Soul while breaking down their debut album, 3 Feet High and Rising. "They took me on a journey, they just made me feel like they were my friends. I could see where they come from, I could see how they have fun together, I could see that they were really friends through their music."
The theme applies to all of the artists that Salt names, whether it's Lauryn Hill's "deep, spiritual connection" and relatability or Drake's ability to go in different directions while still putting thought into how he structures his albums. And then there's Usher, whom Salt met while he was still "a little kid," but immediately knew was a star.
Meanwhile, Salt-N-Pepa are celebrating the 30th anniversary of their groundbreaking album Very Necessary, which Consequence named one of the best hip-hop albums of all time. While reflecting on their success, Salt remembers how the group brought "fun, fashion, and femininity to hip-hop" while addressing issues that were taboo at the time. "Using your platform to inspire or to help a cause in some kind of way, I think is really important," she says about rewriting their hit "Let's Talk About Sex" as an AIDS PSA.
So, let's celebrate the impact of Salt-N-Pepa by diving into the five albums that have most impacted Salt's life. In addition, be sure to check out the exclusive Hip-Hop 50 merch available now at the Consequence Shop.