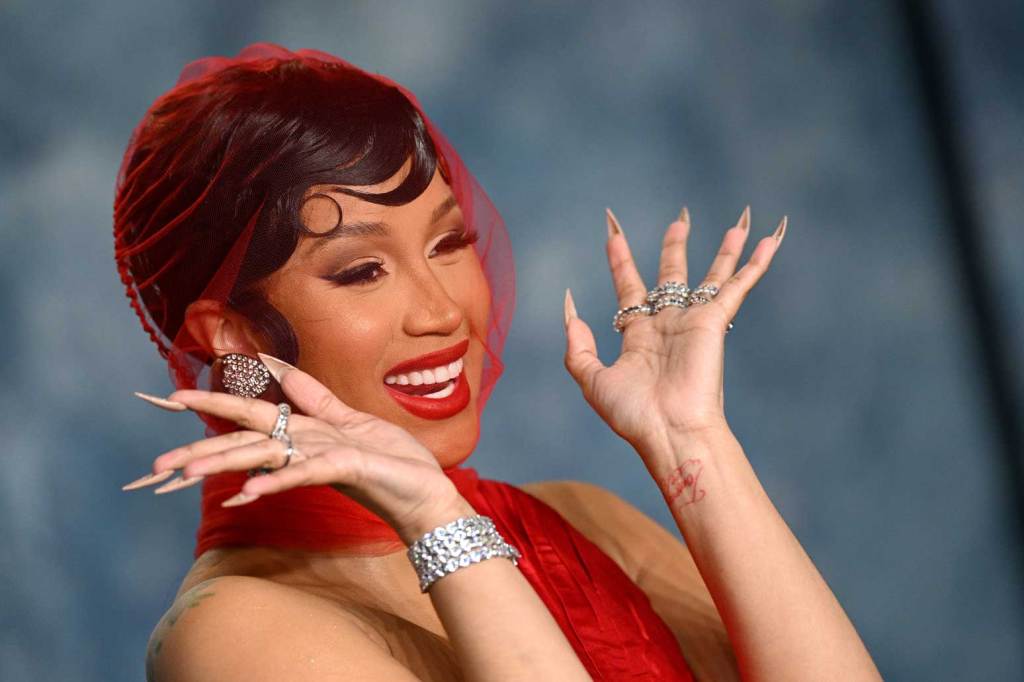 On Thursday afternoon (Sept. 7), BET announced their nominations for this year's BET Hip-Hop Awards. Slated to take place live in Atlanta on Oct. 3, the 18th annual awards show will showcase the genre's brightest talents. The ceremony will premiere on  Oct. 10 at 9 PM ET/PT on BET. 
21 Savage and Cardi B lead the way with 12 nominations, while Drake is right behind with nine. DJ Khaled and Burna Boy each have seven nods, while J. Cole has six. Jay-Z, Coi Leray, and GloRilla follow with five apiece. This year's nominations include a diverse crowd of proven veterans, rising rookies, thriving producers, and overseas leaders. 
"This year's 'BET Hip Hop Awards will mark the culmination of our year-long celebration of hip-hop's storied creation and the art form's sonic and cultural expansion," said Connie Orlando, evp specials, music programming & music strategy for BET. "We are honored by this year's roster of nominees as they continue to carry the creativity and diversity of hip-hop into the future. We congratulate each nominee on their accomplishments as they take hip-hop artistry to new heights."
Last year, Kendrick Lamar ruled the awards, notching six wins on the night, including artist of the year and album of the year for Mr. Morale & The Big Steppers, which entered the Billboard 200 at No. 1. Lamar also shared two of his awards, best hip hop video for "Family Ties" with Baby Keem and video director of the year with PGLang co-founder Dave Free.
Below, Billboard breaks down some of the biggest takeaways from this year's nominations.
Cardi B's Feature Run Continues

Despite not releasing an album in over five years, Cardi has doled out countless indelible moments, whether in the driver's seat as a lead artist or playing the co-star on the features front. Her double-digit nominations this year highlight her smoldering run over the last 12 months, as she's leaned on her status as a features savant to help her stock remain sky-high. Like Savage, who also claims a dozen nods, she'll be competing against herself in multiple categories — including song of the year and best collaboration, courtesy of her standout verses on Latto's "Put It On The Floor Again" and GloRilla's "Tomorrow 2," respectively.

The New Renaissance for Female Rappers

Before the turn of the decade, fans clamored for more female stars in the hip-hop space. Today, the landscape has shifted, as proven by Cardi's staggering 12 nominations and GloRilla and Coi Leray's presence with five nominations. Last year, Big Glo caught traction, courtesy of her husky flow and spelling-bee-like anthem "F.N.F." Subsequently, she upped the ante when she reeled in Cardi B for "Tomorrow 2," clinching her first Hot 100 top 10 record. And while Leray notched a string of hits early in her career with "No More Parties" and "Blick Blick," it was her Grandmaster Flash-approved "Players" that has confirmed her star power this year. In addition, five of the eight nominees for this year's best breakthrough hip-hop artist are women, including Ice Spice, Doechii, Lola Brooke, Sexyy Redd, and Kali.

21 Savage Is Superstar Status

There's been a bit of trepidation when 21 Savage's name pops up: Is he superstar material? Did he finally graduate into that perennial hitmaker we thought he could be? Well, he now has the accolades to back up that claim, including a GRAMMY trophy, a bevy of Billboard 200 No. 1 albums, and an impressive features run that would scare off any hapless MC. And while those gaudy stats shine bright under the light, his unconventional lyricism remains a talking point for hip-hop purists. But, again, Savage relishes the criticism, and when his number is called, he delivers — as proven by his efforts on his 2022 full-length Drake teamup Her Loss. And even when he isn't aligned with the 6 God, he's a knockout feature, with unmatched humor and wit — as shown by his performances on Metro Boomin's "Creepin" and Burna Boy's "Sitting on Top of the World." The proverbial cherry on top for Savage's 12 nominations? Being nominated for lyricist of the year. 

Burna Boy Is Burning Up

Afrobeats has risen in popularity over the last few years, with a big boost from one of the genre's main pillars, Burna Boy. His unshakable confidence stems from his ability to whip up saucy club-starters ("Last Last" & "Sitting On Top of the World") and his status as a formidable live stage performer, especially on big stages such as Madison Square Garden and even New York's Citi Field Stadium. Burna's bearhug on the genre has deservingly been spotlighted at this year's awards, as he netted seven nominations, giving him the third-highest total for the night.

Hov Did…It Again!

Though Jay-Z's verses are scarce in 2023, when those rare blockbuster moments surface, he's usually the trending topic for the day. Last year, he issued his deafening salvo on DJ Khaled's 2022 song "God Did," which dominated every group chat and social media platform for weeks. Hov's 80-bar sprint was enough to earn him five nominations, despite him being a part-time rhymer and billionaire don.