In an artistic overlap of art, fashion, and design, Loewe's creative director Jonathan Anderson designed and opened a new location for the fashion house in New York's adored vacation hotspot. Drawing inspiration from the Madrid location titled "Casa Loewe", the products featured within the must-visit boutique features leather goods, bags, shoes, accessories, and a handpicked collection of art displayed throughout; bridging the gap between art gallery and retail store.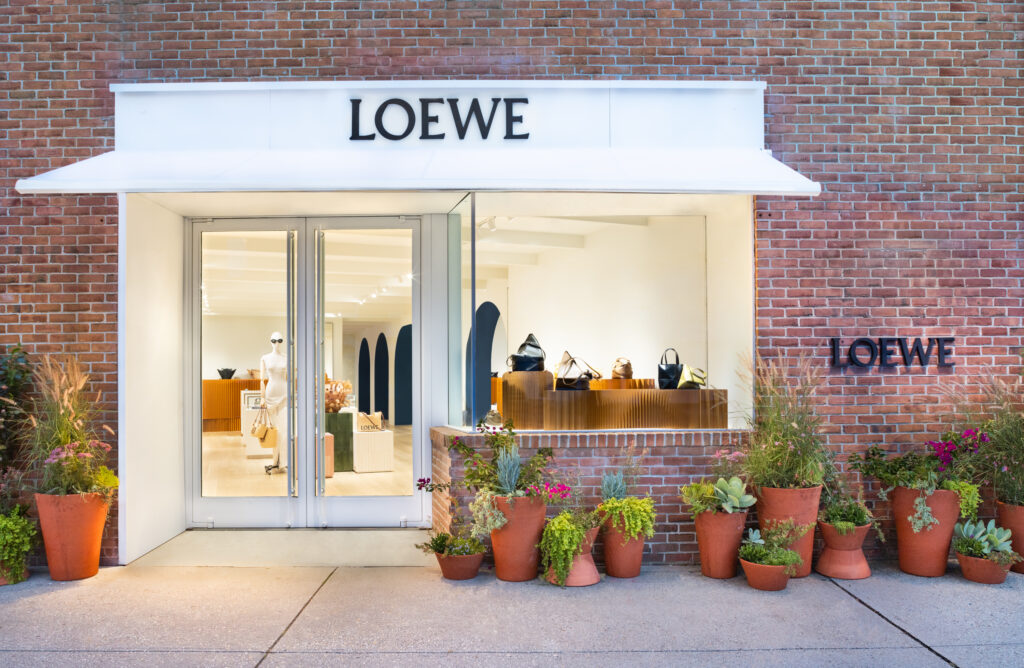 The interior design for the space devolves from Loewe's Spanish roots, incorporating hand-glazed Spanish tiles, hand-woven Columbian rugs, and what Loewe calls "the cues from the coastal locale". Featuring bright primary colors, the interior cobalt blue contrasts and matches the yellows and reds from the recent women's collection of accessories. With products ranging from fragrances to jewelry, the store perfectly reflects the high-end clientele and brand image. To align with the brand's global image and presence, the store features an array of art and furniture from global talent including a clay pot by potter and printmaker Laia Arqueros, Utrecht armchairs by Gerrit Thomas Rietveld, black iron martini tables by Columbian Artists, and a few straw art pieces by Japanese artist, Arko.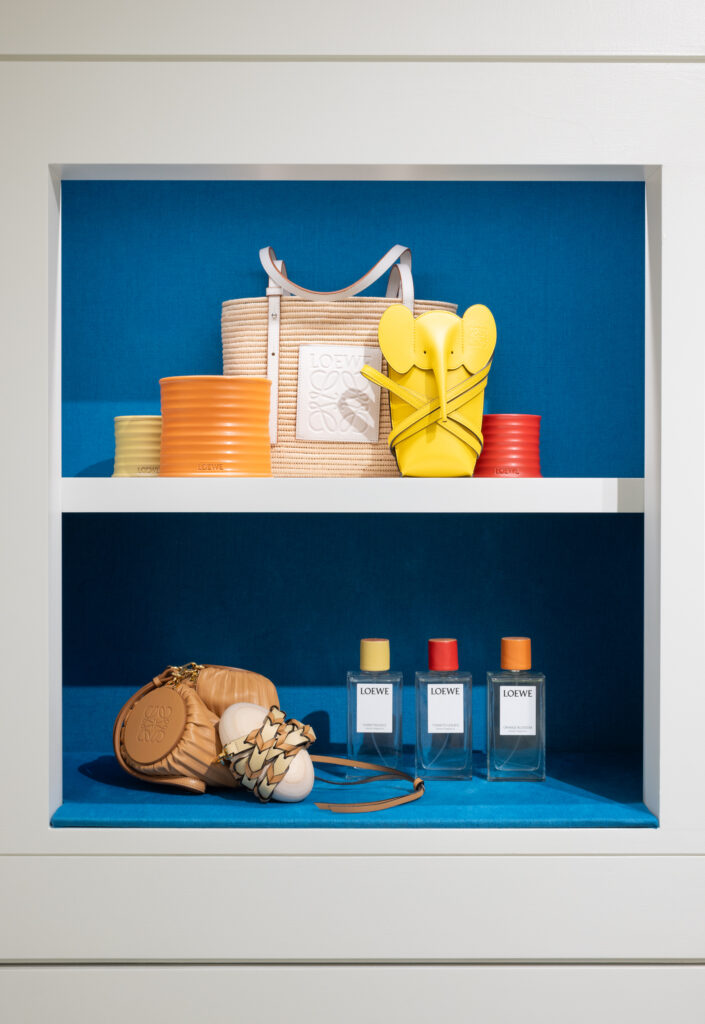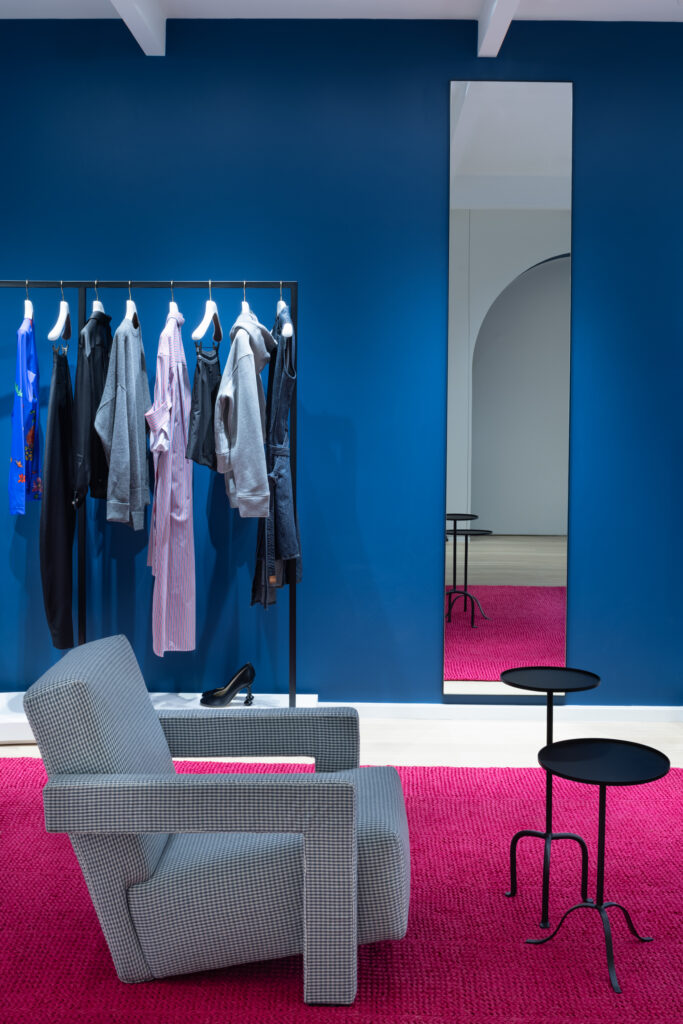 Similarly to its 'Loewe ReCraft' space in Osaka, a location solely dedicated to the refurbishing of Loewe's leathergoods, the East Hamptons location reflects the brand's sustainability commitment with dynamic, recyclable boxes used to rearrange shelving displays.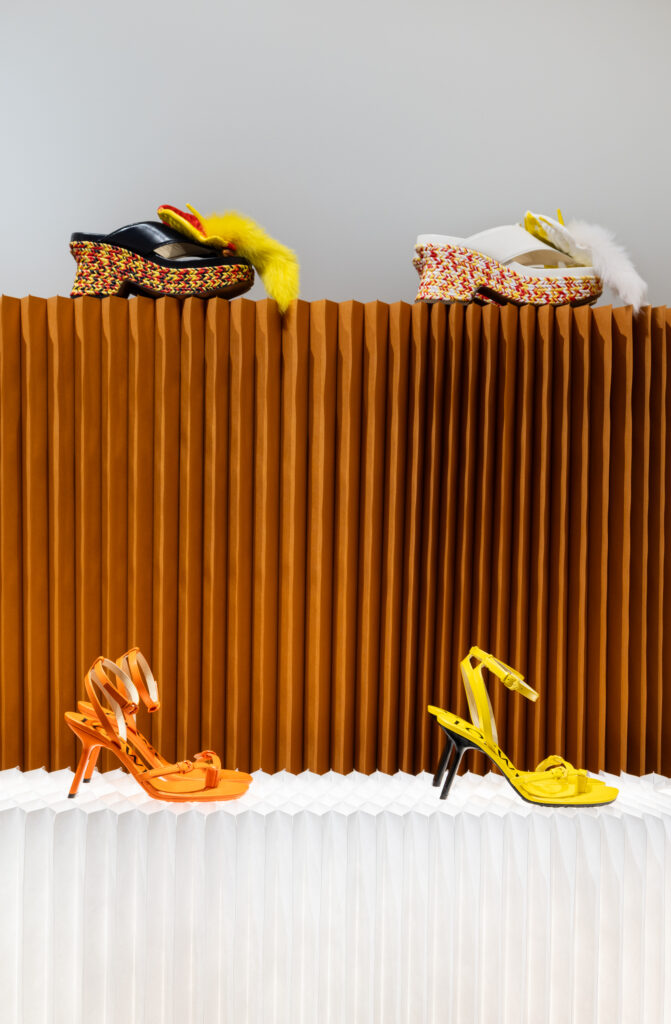 The space reflects the elegance of the brand and matches it to East Hampton Clientele for a refreshing coastal take on the timelessness that is Loewe.
Located on 20 Main Street in East Hampton, New York, the boutique is now available to visit.