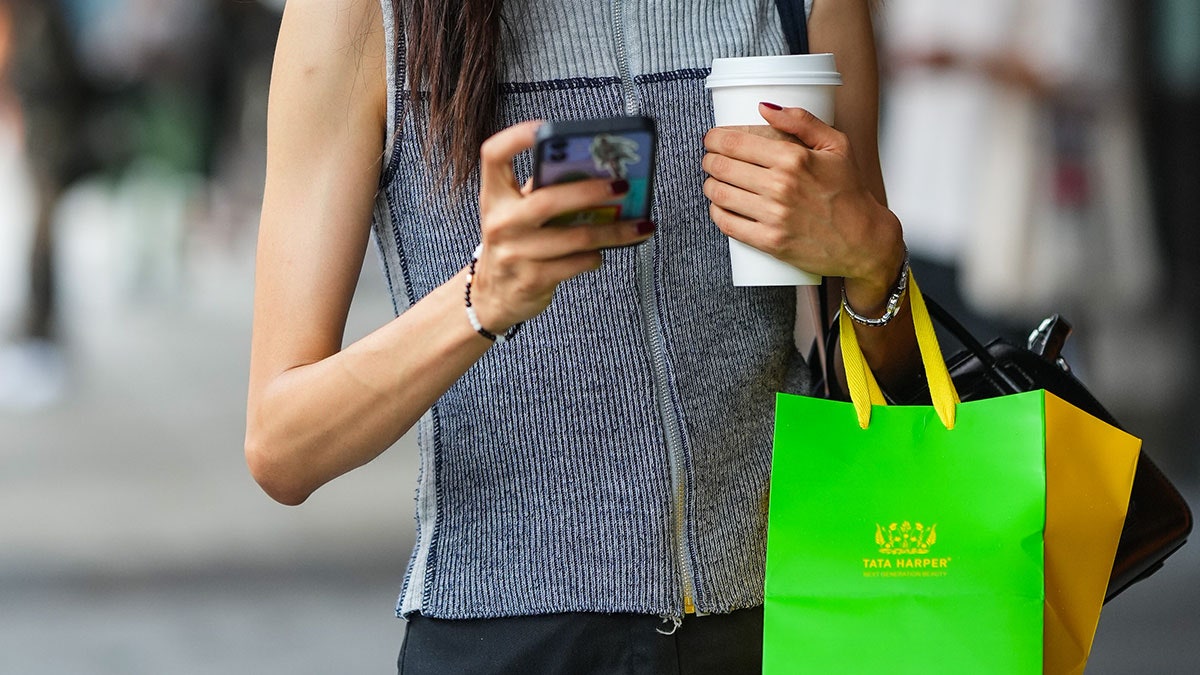 Some brands have weighed in. Ulta Beauty's TikTok feed in August showed a customer in store with the caption: "When you spend $300 at Ulta Beauty but you used your ultamate rewards points so basically it's free." Mac Cosmetics used the trend to connect the cost-per-wear with its product usage, depicting the serotonin boost from all the compliments you'll receive as a positive investment in mental health.
McCreadie disapproves. "This is going to sound quite dramatic, but you can get into debt in like 20 clicks," she says. "And then, all of a sudden you're in a shop and you've spent X amount of money."
Brands should tread carefully to be sure it's appropriate to reference ongoing social media trends. "Every week there are new things crossing our feeds — new cultural trends and memes, new formats to execute on, new channels being launched," says Robin Sacawa, VP social strategist at Edelman. "Rather than feeling pressured to do it all, brands should be looking at individual social trends through the filters of: is there a value you can add to the conversation? Is there a POV we can share that shifts the thinking within the conversation? Is this execution going to support business objectives, or simply an opportunity to communicate with our community in a new or interesting way?"
Another concern is that girl math encourages young consumers to tap buy-now-pay-later (BNPL) services. "Free money at the time innit?" one user captioned a TikTok, discussing her use of BNPL with the hashtag #girlmath.
"We believe all consumers should have access to a safe, simple and transparent budgeting tool such as Clearpay and we encourage our customers to spend responsibly within their means," says a spokesperson for BNPL provider Clearpay. "We advise shoppers to buy only what you can afford, reschedule repayments if needed, and use email and text message reminders to make sure your payments are made on time and you have money in your account." As of Q1 2023, 95 per cent of all Clearpay instalments were paid on time and 98 per cent of all purchases incurred no late fees, according to the company.
BNPL is a major behavioural trend among Gen Zs (and younger millennials) that existed before girl math, says BCG's Willersdorf. "I expect to see BNPL to continue to grow with younger consumers," she says, "[but] most younger shoppers that I speak to look at girl math for its comical appeal, not as financial advice."
Creators also think critics are exaggerating the dangers. "The purpose of girl math is not to encourage reckless spending and over-consumption, but to empower women to think about the long term benefits of their financial decisions," says influencer Vials. According to a 2023 global study conducted in 23 countries by Deloitte Insights, men are statistically just as likely to splurge as women, and when men splurge, they spend almost 40 per cent more money than women.
"Many critics hyperbolise that the younger generation's lack of wealth is caused by our spending habits, due to 'indulging' in lattes and avocado toast," she says. "In reality, our generation's economic limitations are rooted in the rising costs of living and wages that fail to keep up with inflation. According to my calculations, brunch didn't cause a global economic collapse, babe."
Comments, questions or feedback? Email us at feedback@voguebusiness.com.
More from this author:
Gen Z is obsessed with shower routines. Brands are riding the wave
The Vogue Business TikTok Trend Tracker
How Pinterest became Gen Z's favourite fashion inspo