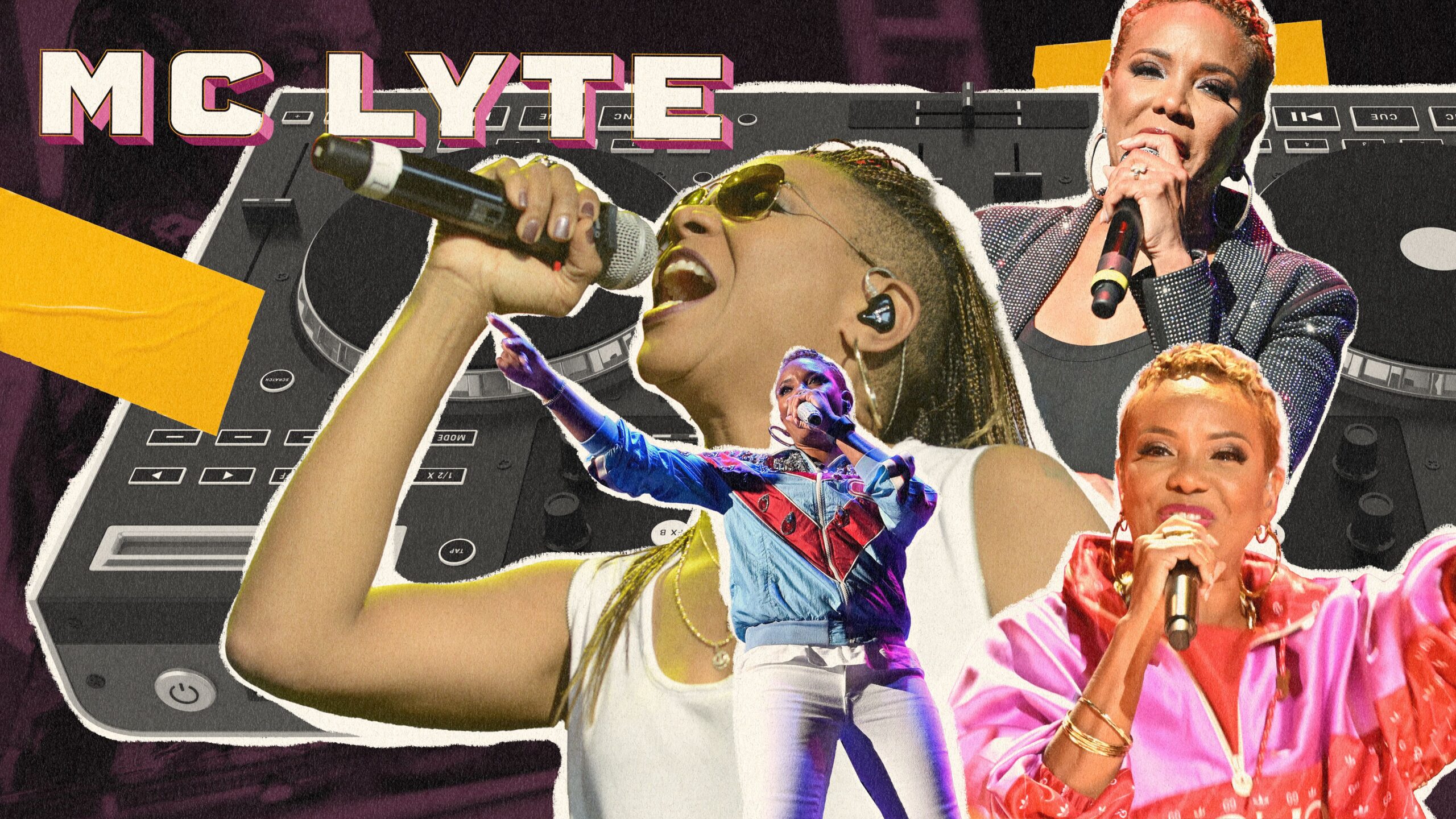 How MC Lyte's Voice Helped Bridge Generations In Hip-Hop
The iconic rapper reflects on being the first female emcee to release a solo album and teases a new podcast.
MC Lyte's voice reverberated across Forest Hills Stadium like a pastor's at church at LL Cool J's Rock The Bells Festival. She had the audience in the palm of her hand, as they rapped along word for word like it was 1993 and not 2023. She hit the stage with fervor, rocking a varsity jacket that read "Long Live Hip Hop" to commemorate 50 years of the genre. MC ShaRock and Roxanne Shanté had taken the stage right before her and Salt-N-Pepa right after. These women had been instrumental in Lyte turning to rap as an art expression and career growing up in Flatbush, Brooklyn. Thirty-five years after dropping her debut album, she stood right where she belonged.
You can't properly celebrate 50 years of hip-hop without MC Lyte. The pioneering artist has successfully had the foundation, longevity and respect many OGs dream of. She became the first female rapper to drop a solo album with "Lyte as a Rock" in 1988, opening doors for many to come. She went on to drop several other albums and became the first female rapper to achieve gold certification for her hit song "Ruffneck." She's received the "I Am Hip Hop" Lifetime Achievement Award from BET and has been honored at the VH1 Hip Hop Honors. Aside from rapping, she's had a successful career on the radio and doing voice-over work for animated shows and award shows.
"I wasn't really thinking about anything except being heard for what it was that I was saying," MC Lyte, 52, told HuffPost over the phone just a few days before the festival. "People say, 'Oh, you wore baggy pants,' and yes, I wore whatever was going to make you listen more than look. I was much more into delivering a message that was important to me, which was an anti-drug message. I didn't have sense enough to think that I should be scared or fearful that here I am a woman on the mic, and I should look to say this because of that."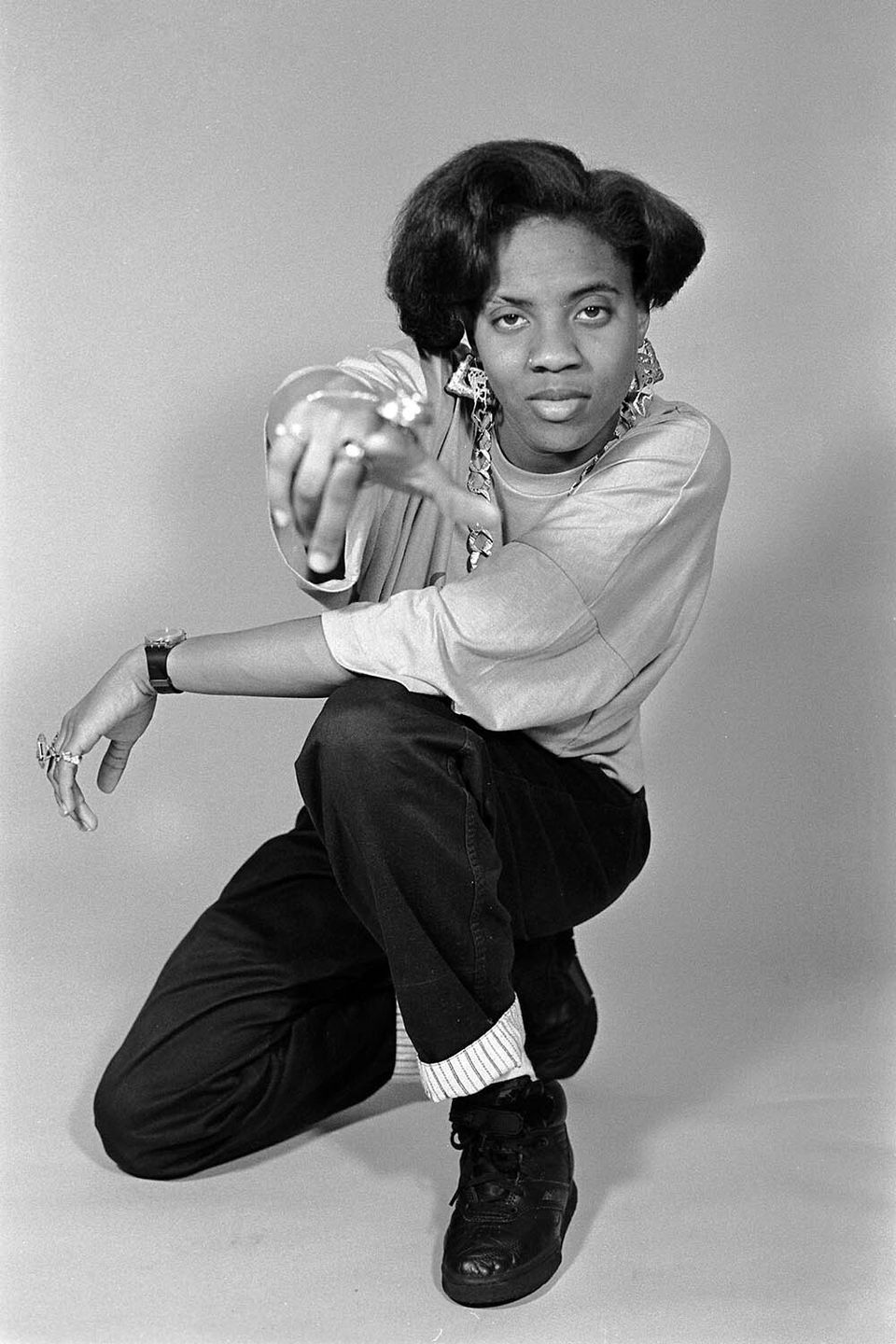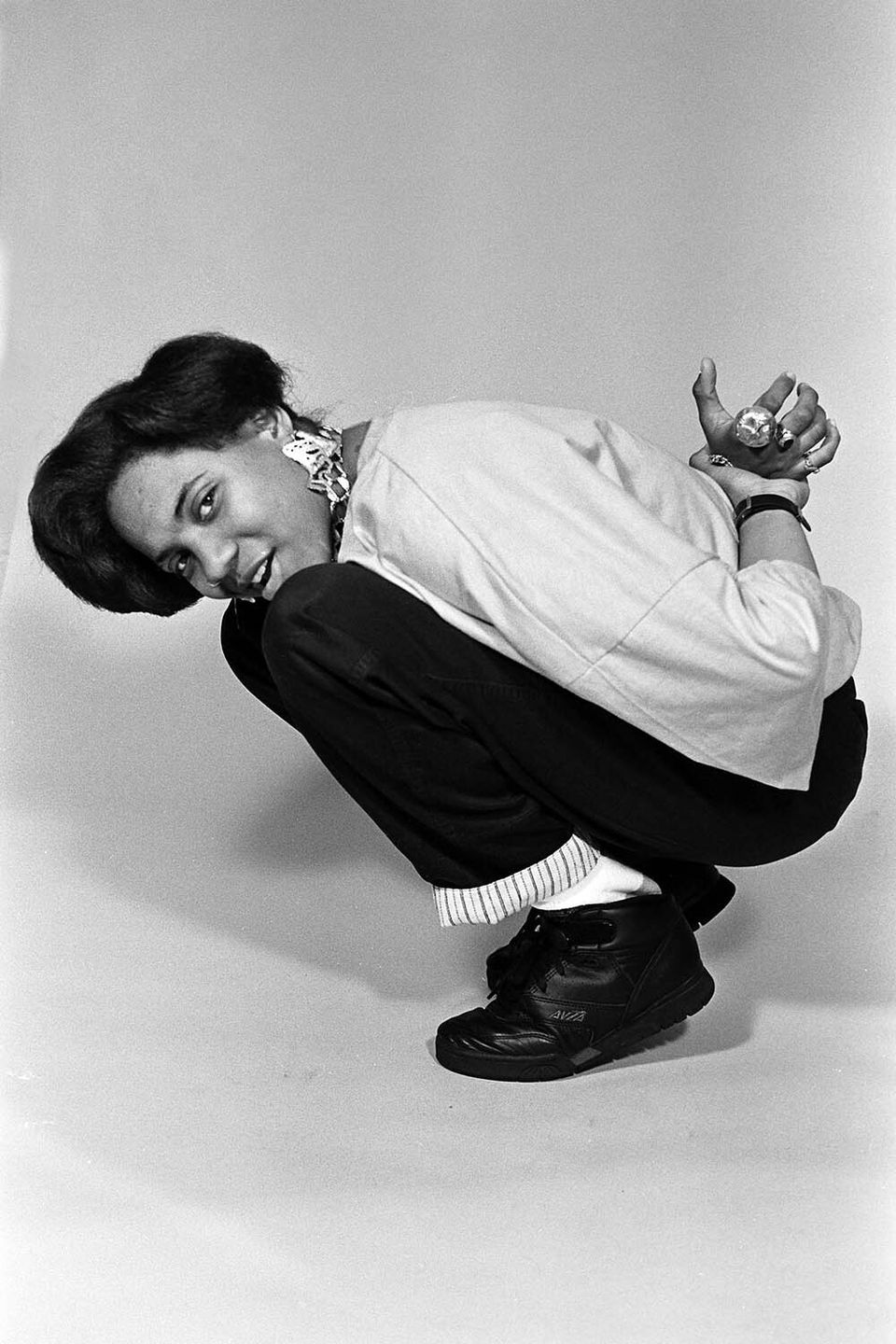 MC Lyte is one of the most recognizable pioneering voices in rap across generations. If you're not a Gen Xer or early Millennial who knows her for her music, you're a late millennial or early Gen Zer who knows her for being the voice behind each BET Awards or the 2023 Grammy Awards. She's helped build a bridge that made it possible for hip-hop to see 50 years. And that's no exaggeration.
The fact of the matter is that MC Lyte always knew the power of her own voice. Well before her pursuit of hip-hop, she picked up a microphone early, playing Rockers' music and pretending to be Sister Nancy. Her cousins in Harlem introduced her to hip-hop via Funky Four Plus One More, Cold Crush Brothers and The Treacherous Three. She was mesmerized by tapes of rappers who battled to rock the party the most. It wasn't until she heard Salt-N-Pepa, however, that she thought that she could do it, too.
"That's when I kind of figured out [I was] gonna start writing, but I didn't know what that meant," she said. "I just was trying to get in where I fit in."
She said looking to the likes of Salt-N-Pepa and Roxanne Shanté inspired her, especially hearing them diss male rappers on "The Showstopper" and "Roxanne's Revenge," respectively.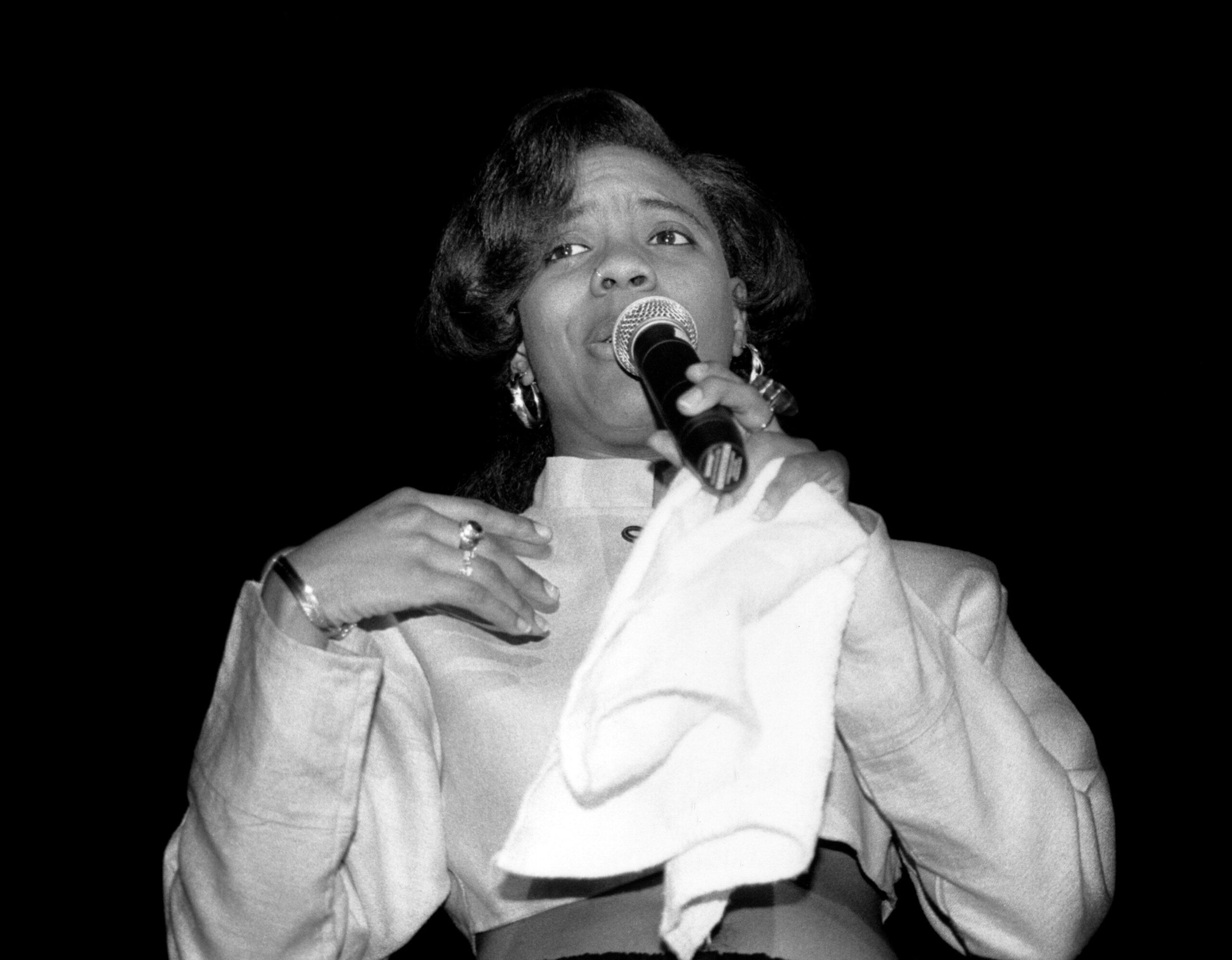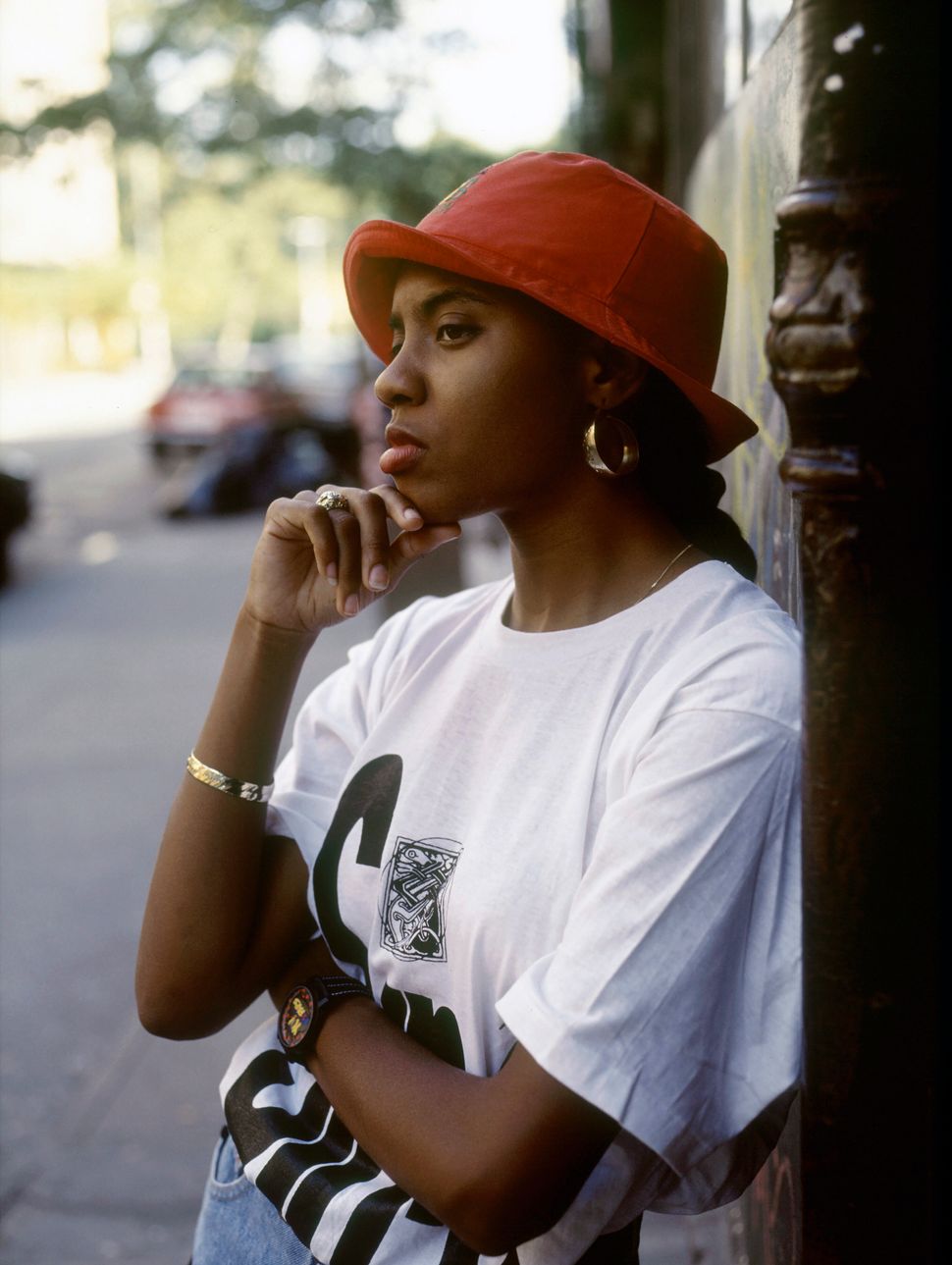 "It felt like, 'Oh, my goodness, I can relate. This person is me. They're young, they're vibrant. They're talking smack,'" she said. "It was definitely empowering for a young girl from Brooklyn, who recognized very quickly that hip-hop was a language for the youth."
This later on opened the door for Lyte's own "10% Dis," which has been highly sampled since.
Poems and raps filled her composition notebook. She wrote about her experiences growing up. She eventually connected with DJ Clark Kent through a mutual friend with whom she worked with at a Mexican restaurant. Lyte recorded her first rhymes in his basement studio in Brooklyn. She recorded her debut single, "I Cram To Understand U," at 16.
Releasing "Lyte as a Rock" was kismet for MC Lyte. She had previously been in a rap group that didn't work out. At that time, a lot of labels were "throwing singles against the wall, hoping they would stick" and a lot of talented artists "got caught up," she explained. Released by First Priority and Atlantic Records, she called herself "lucky" to even have had the opportunity.
She wasn't the only lucky one at the time ― 1988 was a huge year for hip-hop as the genre was pushing full steam ahead to a new frontier. That was the same year N.W.A.'s "Straight Outta Compton," Big Daddy Kane's "Long Live The Kane," Public Enemy's "It Takes a Nation of Millions to Hold Us Back," and EPMD's "Strictly Business" had been released, just to name a few. Hip-hop was maturing and its message was potent. Even with a flooded year, "Lyte as a Rock" stood on its own and became a commercial success and a significant milestone for hip-hop.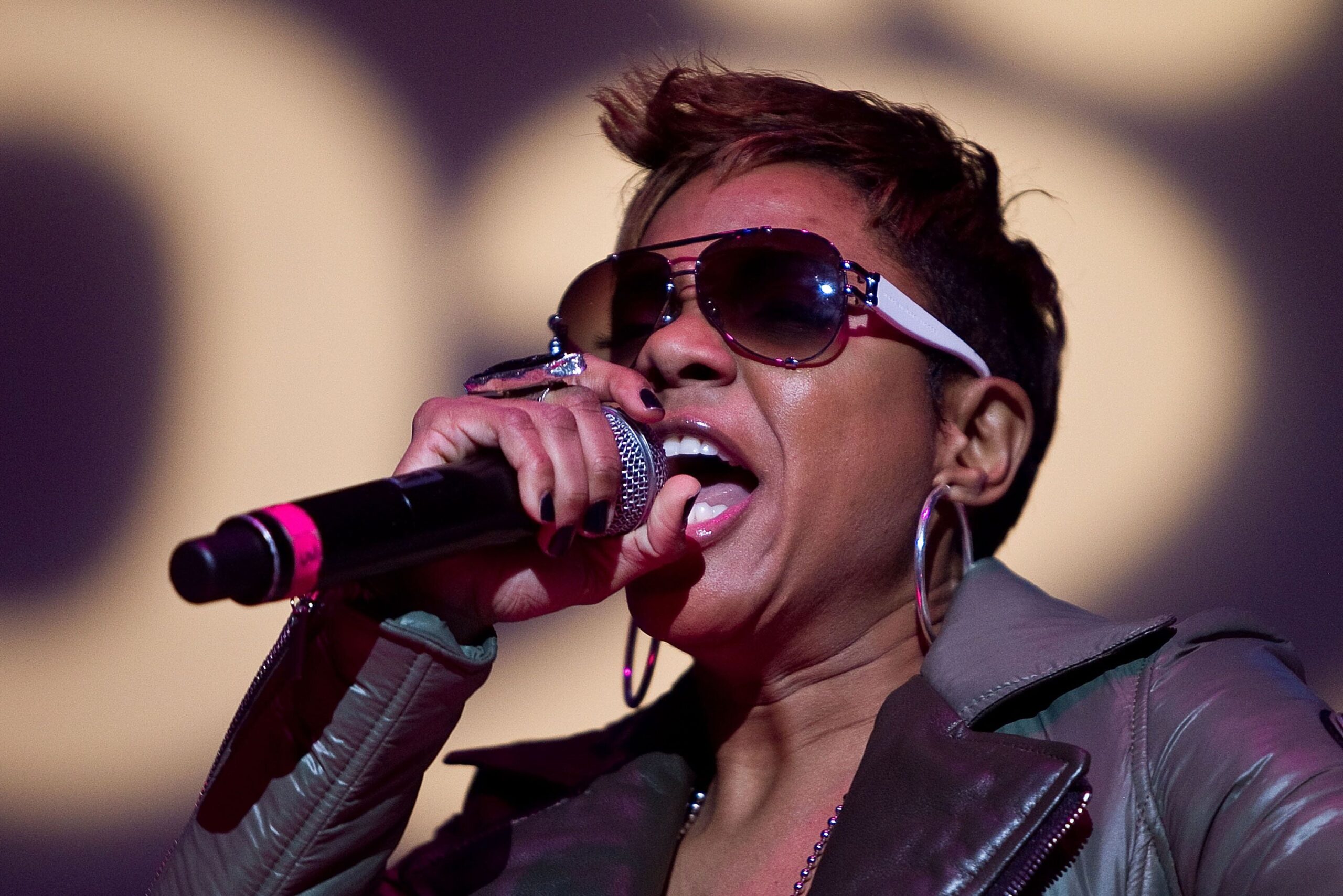 "It's my baby," Lyte said of her debut album. "I lived with the lyrics for that record for many years prior to getting in the studio and getting a deal. So of course, you know, that's the prized possession. And, quite frankly, is the easiest, because you've been waiting so long. It's the sophomore album, that's usually the toughest. And then so on, and so on. Because now you've got to muster up new things to talk about, that are just as relevant as the first album."
Her dreams didn't stop at rapping, however, as voice-over work and acting had been aspirations for her since childhood. Lyte was in between registering for classes to study communications at Norfolk State University, but pivoted to Hunter College in New York City instead because she had a record deal, and her mother didn't want her to be so far away. On her second day of college, she got called to tour in Denmark, Copenhagen, and decided not to attend college.
"[It's] a sad point for me, because I wish I did have that experience," she said. "But I got a different kind of experience. I opted in for some street sense. But with that, I knew that I wanted to use my voice when I heard California on New York radio."
Lyte opted for acting school and voice-over coaching. She made her acting debut in an off-Broadway production called "Club Twelve" in 1991 and began doing stints in radio in the mid-'90s. She said the gigs she's always excited to be a part of, however, is the BET Awards, noting that it's been "so long that I've that I've actually stopped counting" how many years she's worked it.
"It's a fresh place. Hip-hop hits the BET stage first and then they go on to do many other things, but that is where they are appreciated first," Lyte said. "That award show means a lot to me because it keeps me connected with younger folks. I understand that it's a privilege to be able to sit in such a place where I can see it all, as it happens, and people working out their shows and during the rehearsals, and then I get to see Showtime with everyone else. And it's like a family reunion every time. It's really so fun."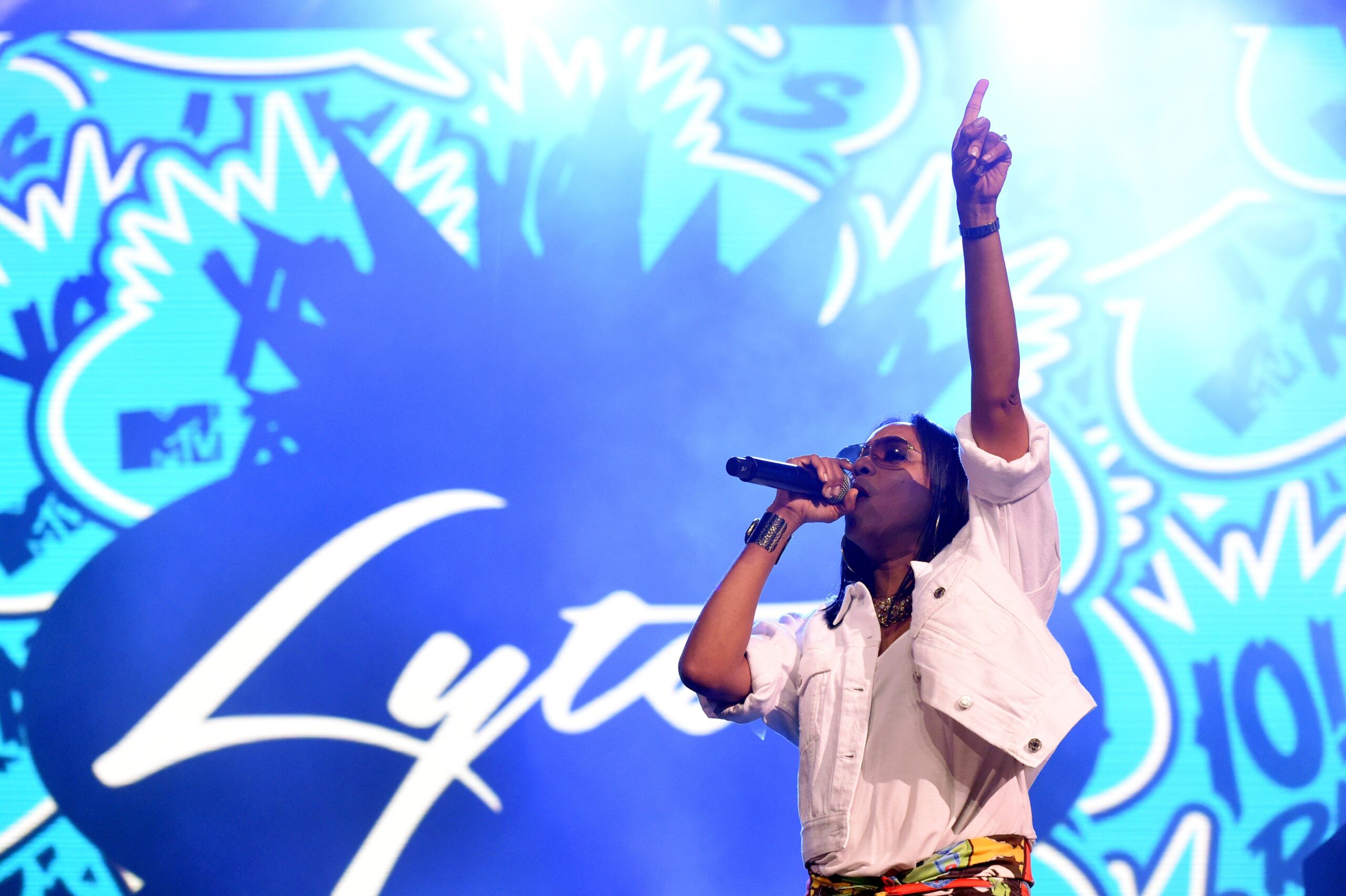 Lyte has a few other projects brewing, including her own podcast and a Netflix docuseries highlighting the history of women in rap called "Ladies First: A Story of Women In Hip-Hop." The four-part series premieres on Wednesday and features old-school and new-school voices including Queen Latifah, Yo-Yo, Sha Rock, Da Brat, Remy Ma, Latto and Saweetie.
Lyte, who executive produced it, said even if audiences don't see their fave in the project, it doesn't mean they didn't reach out and likely couldn't make it work due to scheduling. "Everyone was invited," she said.
More importantly, she wants viewers to value the power and diversity of women in rap.
"Women are a crucial and vital part of hip-hop, of the culture, and it's important that we're represented. It's important that we're heard and seen. And if given the opportunity, we're able to show that we are just as viable as anyone else in this business," Lyte said. "There's unity, [at the same time] we are very different from one another. And that when you say female emcee, you can't lump all of us into one category just as Method Man is different from Common and Ice Cube is different from LL."
Decades into her career, MC Lyte is as booked as ever. But even with her stacked calendar showing no signs of slowing down, she's thought about what she wants her legacy to be:
"That I wasn't afraid to speak up and speak out and I hope that I'm able to inspire all people because it's never too late to get started whatever you want to do," she said. "Live it, dream it, write it. With whatever it is, bring it into existence by knowing that it can happen and by having faith."