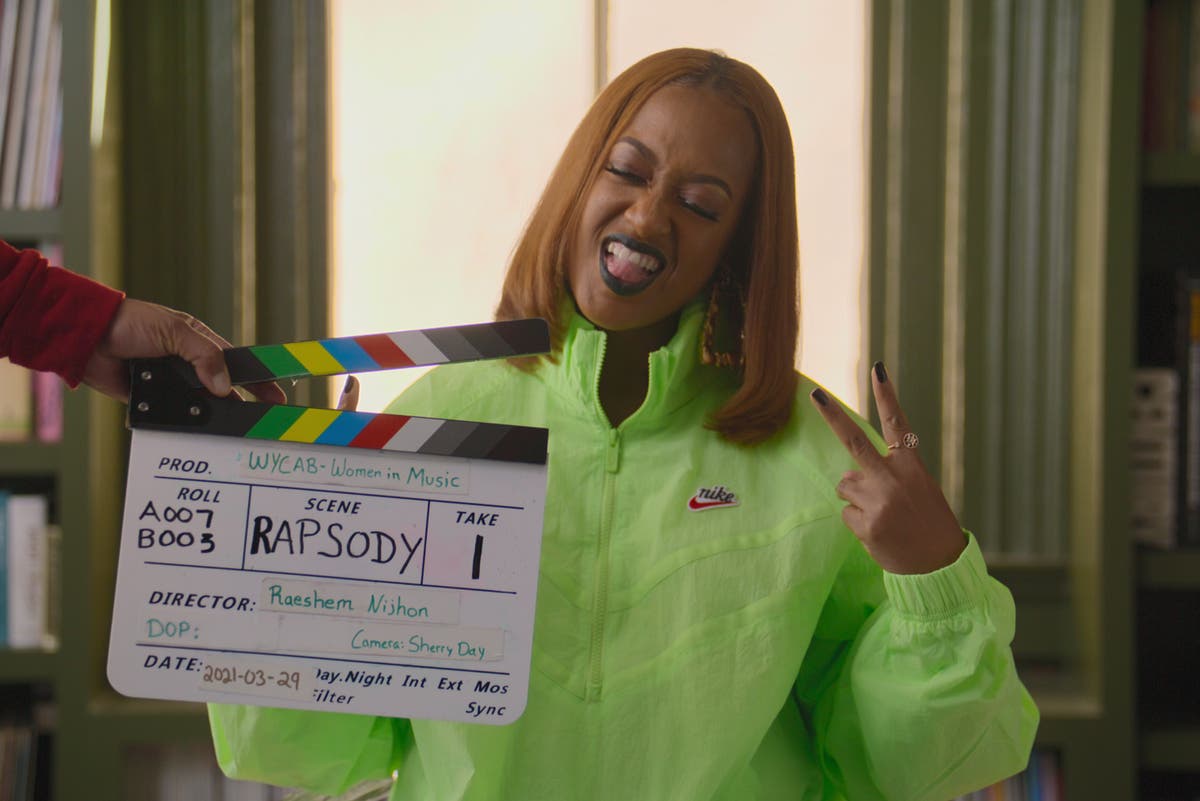 T
his month marks half a century since hip-hop was first born in the Bronx, on the 1973 summer night when Kool Herc threw one of his now-historic parties on Sedgwick Avenue. Using two turntables in a similar style to a disco DJ, he transformed the percussive, funk instrumentals of James Brown's Give It Up or Turnit a Loose into a beat-heavy, looping epic that laid down the foundations for the entire genre. This August you'll probably hear a great deal about how Grandmaster Flash's Cowboy Keef first coined the name hip-hop while taking the mick out of his Army recruit friend having to march in time, or how Sugar Hill Gang were the first to bring it onto the airways with 1979's Rapper's Delight. It's also likely you'll hear far less noise around that same song's producer Sylvia Robinson, for instance. The Sugar Hill Records founder, who once hired an early-career Spike Lee to direct Grandmaster Flash and the Furious Five's White Lines (Don't Do It) music video, is just one of the many undersung women in hip-hop to feature in Netflix's new documentary Ladies First: A Story of Women in Hip-Hop.
Across its four instalments, the series – which borrows its name from Queen Latifah's 1989 Monie Love collaboration of the same name – darts back and forth through the decades following hip-hop's inception, once it has set the scene, and is almost entirely focused on US hip-hop. Episode one is largely dedicated to establishing the key faces and early pioneers: along with the first ever female MC Sha-Rock, we meet the hugely influential MC Lyte, the first female rapper to release a solo hip-hop record, and Roxanne Shante, who took the Brooklyn group UTFO down a few notches with early diss track Roxane's Revenge. All three appear as talking heads, shedding fascinating new light on their experiences. Incredibly, this trio represents just a fraction of the talent involved, with talent represented both on the mic and behind the scenes.
As well as artist and actor Queen Latifah, the first ever platinum-certified rapper Da Brat, Kendrick Lamar collaborator Rapsody, and Ice Cube protégé Yo-Yo, the line-up also includes emerging innovators in the genre such as Latto, Tierra Whack, Saweetie, and Chika. These women's differing experiences and viewpoints are often contextualised and neatly tied together with the sharp observations of contributors such as journalist Joan Morgan, women and gender studies professor Brittney Cooper, and the songwriter and producer Drew Dixon. "Women are looked at as the exceptions who made it through this male space," says Morgan, "rather than those who shaped the culture." "American culture doesn't really have much fly without black women," she adds elsewhere. "…we just don't get credit as originators."
Ladies First succeeds in covering an enormous amount of ground, from colourism in the industry, predatory record deals and incarceration rates among black women in the hip-hop genre, to the appropriation of the culture's aesthetics by white artists such as Miley Cyrus and Madonna, the challenges faced by queer women in rap, and the misogyny and double-standards of some men in the genre. In one humorous excerpt, we hear Snoop Dogg's appalled reaction to Megan Thee Stallion and Cardi B's brilliantly filthy 2020 collaboration WAP (short for "wet ass p**sy). ""That should be a woman's pride and possession," he said of the song's lyrical content. "That's your jewel of the Nile!" As he speaks, his own equally lewd 2011 track Wet plays in the background, highlighting the inconsistencies without saying a word.
At times, Ladies First's sequencing could be tightened up, and it would perhaps work better as a feature-length documentary rather than a mini-series. Though episodes are neatly divided up into subsections dedicated to different facets of hip-hop, it has a tendency to drift off on tangents, and sometimes retreads topics that already feel well-explored at the expense of others getting fleeting mentions. The fact that this is likely down to the breadth of insight offered by its fascinating line-up of contributors makes it an easy enough flaw to excuse. With so much male-dominated hip-hop history to set right, Ladies First has a big task on its hands, and largely pulls it off.
Ladies First is out on Netflix on August 9