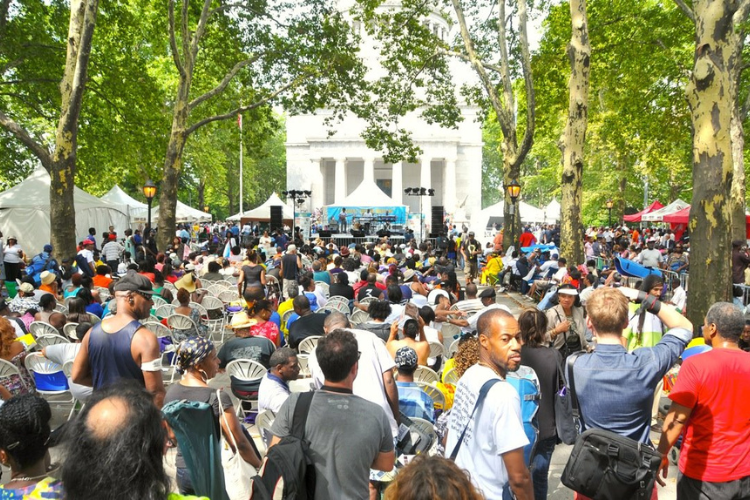 Summer seasons Uptown wouldn't be complete without Harlem Week. The community-driven celebration—which spans 11 days—is a cultural pillar that is synonymous with the local neighborhood. Now in its 49th year, the hybrid festival is redefining what it means to embrace a "Harlem State of Mind" and experience the magic of the community.
"The mission of Harlem Week remains the same, to provide direction, hope, inspiration, leadership, focus, and unity to the 'Harlems' of our nation and beyond," said Lloyd Williams, Harlem Week co-founder and CEO of The Greater Harlem Chamber of Commerce, in a past interview with Neighbors. "Be it in Watts, LA, Cicero, IL, East St. Louis, New Orleans, Kingston, Jamaica, Bristol, England, etc., we want to celebrate the people, arts, culture, entertainment, and history that Harlem is known for throughout the world."
Under the umbrella of this year's theme "Be the Change," the programming lineup includes events centered on celebrating local entrepreneurship and the arts, as well as forums focused on economic development and social justice. From a community conversation that commemorates hip hop's 50th anniversary to virtual dance parties, here are five Harlem Week events to add to your calendar.