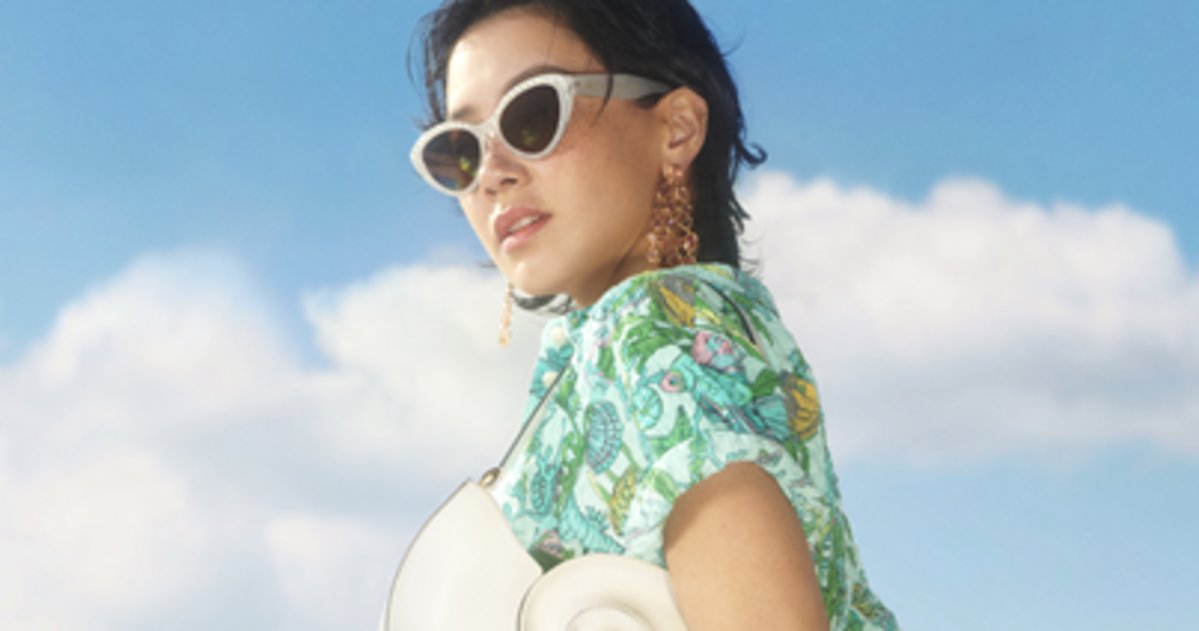 It was announced in August 2023 that Tapestry is set to acquire Capri Holdings in a US$8.5bn deal.
The company, which owns Coach, Kate Spade and Stuart Weitzman, will bring six of the world's largest designer brands together to create a business capable of competing in a market dominated by the likes of Kering and PVH Corp.
Capri Holdings is a global fashion luxury group consisting of founder-led brands Versace, Jimmy Choo and Michael Kors. This scale of luxury merger has certainly turned heads in the fashion world and, with no signs of slowing down, Tapestry is set to continue acquiring big brands to secure its place as a leading conglomerate.
Snapping up fashion brands: Is Tapestry the next Kering?
An American multinational luxury fashion holding company based in NYC, Tapestry has long been working towards wider recognition and a broader range of products. Starting as Coach Inc. in 1941, the business has achieved global acclaim and ultimately seeks to elevate the best in its people and brands.
As an accessible luxury brand, its sales have continually grown. It has been suggested that the expanded group will generate more than US$12bn in annual revenue, highlighting that this type of merger creates an opportunity for the brands to compete against European industry leaders.
The acquisition of Capri Holdings builds on Tapestry's consumer-centric brands to accelerate its strategic and financial growth agenda. In building on its more than US$200bn global luxury market for handbags, accessories, footwear and apparel, the company is working to build on its expertise with an even larger portfolio. In addition, the partnership enables Tapestry greater consumer access to leverage.
Businesses like Tapestry have long been trying to take on powerhouses like Kering. The French corporation has been committed to working on disruptive innovations in order to transform the traditional luxury industry with a refined focus on digitalisation, artificial intelligence (AI) and social innovation.
Going global continues to be the way forward for fashion and luxury goods brands in order to secure a technologically advanced and sustainable supply chain.
As reported by The Independent, Kering reached a deal in July to buy a 30% stake in Italian fashion house Valentino for €1.7bn (US$1.85bn) from Mayhoola. Under the agreement, Kering, which owns Gucci, has the option to buy 100% of Valentino no later than 2028.
At what cost?
Speculating as to the reasons for this type of investment, it has been argued that Tapestry could be trying to protect itself given a decline in luxury sales, with the suggestion that the acquisition aims to reach customers with a more diverse range of incomes.
Speaking on the acquisition, Louise Déglise-Favre at GlobalData, stated: "The acquisition will set Tapestry as a major American fashion conglomerate, allowing it to better compete with European rivals such as LVMH and Kering, and strengthen its position within the "affordable luxury" market.
"However, the deal comes with a lot of risk, given the hefty price tag and Michael Kors' fragile position following years of lacklustre performance," she continued. "Tapestry is in danger of becoming too thinly spread, and diverting attention away from its existing brands could sabotage the efforts it has made to rebuild their appeal."
******
For more business insights, check out the latest edition of Business Chief Middle East & Africa and be sure to follow us on LinkedIn and Twitter.
You may also be interested in the Business Chief EMEA website. 
Please also check out our upcoming event – Sustainability LIVE in London on September 6-7, 2023..
BizClik is a global provider of B2B digital media platforms that cover executive communities for CEOs, CFOs and CMOs, as well as leaders in Sustainability, Procurement & Supply Chain, Technology & AI, Cyber, FinTech & InsurTech. We also cover industries including Manufacturing, Mining, Energy, EV, Construction, Healthcare and Food & Drink.
BizClik, based in London, Dubai and New York, offers services such as content creation, advertising and sponsorship solutions, webinars and events.