DJ Spinderella on the 'community spirit' of block parties
I must have been only five or six when I attended my first block party in the mid 1970s. I was riding on my big wheel bike and from behind the handlebars I looked in awe at these turntables that were out the front of my high-rise, building number nine of the Pink Houses projects in Brooklyn. The power leads went all the way up through a window to an apartment on the fifth floor. The turntables belonged to this crew called the Together Brothers. It was like one big free party – all the adults were dancing and partying, smiling, drinking alcohol.
Hip-hop was this new sound, so it wasn't being played in clubs yet. The block was our club, and the whole hood would come out to dance. Later on, the block parties and the jams in the five boroughs turned into shootouts. You had people messing up the vibe! But in the beginning, it was all about community spirit.
I didn't start DJing properly until I joined Salt-N-Pepa in 1985. One day I was in maths class, the next I was spinning on our first world tour. I remember the men used to say I couldn't spin properly and was only there because of my looks, but I didn't need my looks to get the party rocking! Salt-N-Pepa wasn't just about having fun, but empowering women too, and I guess I was one of the first visible female DJs in the mainstream. Those block parties were the start of something special.
DJ Muggs of Cypress Hill on the arrival of the E-mu Sp-1200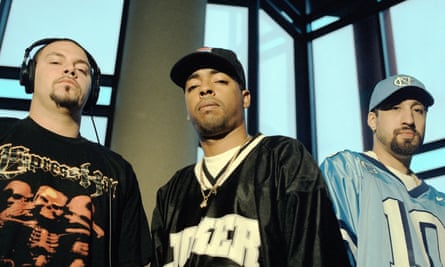 Once Marley Marl started sampling, it really flipped the whole rap game on its head and created this new artform. Even if I only had $20 to my name, I would go to the 99 cent van and buy 20 records to sample, based on how cool the artwork looked. That's the beautiful thing about sampling: the sense of discovery. It made us appreciate hip-hop's roots in blues, jazz, soul, and funk.

Everyone was sampling James Brown, so the challenge was digging deep in the crates so you could find something new. Back then you weren't allowed to sound like anyone else. If Cypress Hill sounded the same as NWA we would have been booed off the stage! You couldn't dress like anyone else or use their slang either.
It was the arrival of the SP-1200 in 1987 that changed things. You might have a jazz song that's 14 minutes long and there's a one-second chord change that sounds really special. With the SP-1200 you could extend and loop that one moment until it becomes this whole other musical world. Me, Alchemist and Madlib might all hear the same song, but be inspired by different sections and each use different samples. That's the beauty of the sample. When you found the perfect sample and flipped it into something new, it was like discovering a piece of gold! For rap producers it remains the best feeling in the world.
DJ Shadow on the power of the first Def Jam Tours
The Def Jam Tour was hitting Oakland, which was about a 90-minute drive away. I told my parents I would do all the household chores for two months if they let me go. It was 1988 and I was only 14. It was also a school night, but I really laid it on thick to the point where they had no choice but to say yes.
I had become obsessed with hip-hop a few years prior when I heard The Message by Grandmaster Flash and the Furious Five on the radio; it sounded like the truth in musical form. I recorded it on cassette. What I really loved was the mysteriousness of the DJs. On Run DMC's album artwork you never saw Jam Master Jay, but it made him feel like this magician or director who was pulling the strings from the shadows. That's why I called myself DJ Shadow.
We never made it to the show, as my mentor Oras Washington's car kept breaking down. We did make it to the afterparty, though, which was held at a Holiday Inn next to a freeway. There I met EPMD and Chuck D and Flava Flav, who previewed Public Enemy's Rebel Without a Pause to everybody on his boombox. A fight broke out, so Oras took me back. The whole ride home I was silent: all I could think about was making music for a living. That day confirmed it. I'm sure everyone who went to those Def Jam shows in the 80s left feeling inspired.
Big Boi of OutKast on the revolution of NWA's Fuck tha Police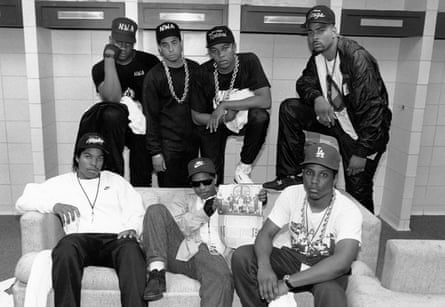 When it came to the police in Atlanta, there was a lot of corruption. I was in high school when the Rodney King beating happened. It sparked the riots in LA, but there were also protests out here in Atlanta. We caught the train downtown to see what all the hoopla was about. We wanted to see the uproar and ended up getting caught up in the rowdiness a little.
Hearing Fuck tha Police was like the ultimate moment of rebellion. Rap music was the voice of the youth, so hearing NWA lash out in that way really resonated with me. Knowing you could have that kind of voice, and say "fuck tha police" out loud, was something felt across the globe.
That song taught me that OutKast had a responsibility to say something about social issues whenever we got on the microphone. It wasn't just about dancing or playing around. You really had to put some substance into your music.
Pete Rock on the body positivity of Heavy D
My first cousin Heavy D and I made cookies in the kitchen together and would borrow each other's clothes as children, so when he was suddenly on songs with Michael Jackson [Jam] and Janet Jackson [Alright] it was freaking bananas! We owe everything to DJ Kool Herc for starting hip-hop and we're all cut from his cloth, but without Heavy D blowing up, so many rappers wouldn't exist today.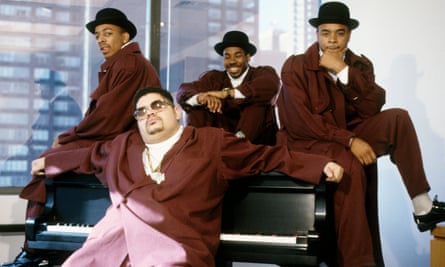 He convinced Uptown to hire Sean "Diddy" Combs, inspired the Ruff Ryders and he was the one who made me believe I had skills as a rap producer. He also gave people like Biggie, Fat Joe, and Big Pun their confidence. Heavy D was the first rapper to show the bigger guys how to love themselves. Rather than be teased or cracked on, he showed us how to turn the insults around and that you could still be a sex symbol even if you were overweight.
Heavy D and the Boys were the first rappers that your mom liked, too, which helped to cement hip-hop in the mainstream, globally. I get so angry when they don't mention his name; you can't celebrate hip-hop without mentioning Heavy D.
Kool Keith on hip-hop going international
I remember me and Ced-Gee [from Ultramagnetic MCs] toured France and all the people were eating 30-year-old cheese that smelled like feet. It was nuts! We also got a chance to go to a nudist beach over there, and there were 90-year-old women and men walking around naked with afros for pubic hair.
I also played a show up in Brixton, where the Jamaicans were going crazy and there were red phone boxes just like in the movies. We went out of the city and ended up getting lost in the woods; this British farmer threatened us with a shotgun, because we accidentally walked through his back yard!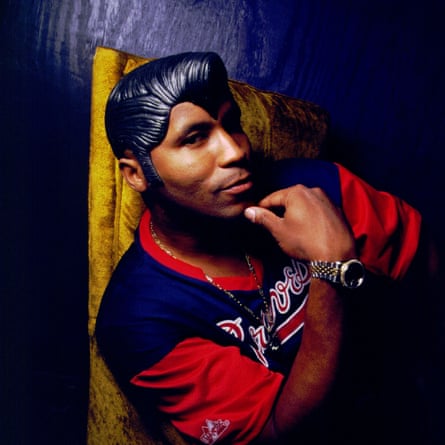 I was lucky to tour across Australia and even performed in the Cayman Islands. No matter what city I would go to, I would find the local [instrument] store and practise playing funk on the keyboards and guitars. I was exposed to the different food and delicacies but I guess I was too Bronxed out and didn't understand it, because I always ended up going to McDonald's or KFC. But going to all these places showed me how international hip-hop was and how it transcended cultures. Hip-hop allowed me to travel. Not bad for a kid from the Bronx, right?
Young Jeezy on the death of Tupac Shakur
I first heard Tupac when I was locked up in prison. When I played So Many Tears it felt like he understood me. It was more like a great sermon than a rap. None of my uncles were teaching me about politics or why we were suppressed as Black people, but Pac was preaching and it gave me a moral compass.
When Southern trap took off, we were trying to give the people a class on the blood, sweat, and tears that the hustlers in the street go through. We let the outsiders walk in our Air Force Ones for a day. If you are in the wilderness and trapped there, you do what you have to do to survive. Even though making money through dealing drugs might be negative to some, for us it wasn't about being evil or harming others; it was purely about survival.
Tupac was one of the first to understand our pain. He humanised the people in the trap. The Black men who play this role always end up dying young. They get taken out from their own people because they become too powerful. When Pac got murdered [in a drive-by shooting in 1996], the culture lost its heart.
Rapsody on Lauryn Hill winning the Grammy for album of the year
I was a teenager falling in love, so when I heard the Fugees' Killing Me Softly for the first time, I was obsessed. In the music video they are in the theatre; no one ever looked cooler eating popcorn than Lauryn Hill! I connected with Lauryn because of the truth and honesty she displayed in her music.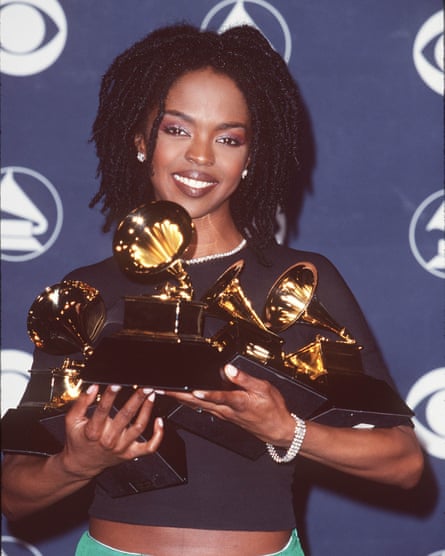 When she won the Grammy for album of the year for The Miseducation of Lauryn Hill, it was a huge moment. It was special because of what she represented. Lauryn had this fearlessness and made us question the things around us. She didn't get caught up in the fantasy or illusion of American capitalism. She was always asking: what is the truth?
Sometimes it can be easy to get caught up in the program, but Lauryn was our Neo in The Matrix and our compass. Today there aren't enough Lauryn Hills in the mainstream. But Lauryn showed us how to love ourselves and that there was a space for all versions of Black women.
Mykki Blanco on how Lil Kim's No Matter What They Say video spoke to LGBTQ youth
I was only 12 or 13 when Lil Kim's No Matter What They Say music video came out. I was living in a tiny house in the countryside in North Carolina, so to see Kim looking so glamorous in this ornate, Louis XVI-style dressing room really blew my mind. You had the hair extensions that made her look like Rapunzel and the swinging silver dress. As a queer child, to me Kim's sense of exaggeration as a performance artist felt like a real affirmation. She was the epitome of glamour.
There's this moment where she is wearing these cut-up, bleached jeans. Let me tell you: the week the music video came out, every Black girl at every high school in America went out and got a pair. My mom even let me bleach and cut up a pair of jeans. You had Kim alongside Mary J Blige, Carmen Electra, and Missy Elliott in the video: it was this absolute proclamation of sisterhood and self.
Kim's lyrics about "bitches making faces like Ace Ventura" became my whole attitude. If you were a queer kid who was sheltered and not exposed to much, a music video like that was foundational. When Kim said "I'm just trying to be me", it made us love ourselves.
Flo Milli on why Nicki Minaj's Monster verse empowered her generation
Nicki Minaj's verse on Kanye West and Jay-Z's Monster is one of the things I remember most vividly from my childhood. Me and my sister would always rap it together in the house. "Pink wig, thick ass, give 'em whiplash / I think big, get cash, make 'em blink fast" were my favourite lyrics because of the stamina [of how Nicki rapped them]. It was so crazy. The energy was unmatched, and you had no choice but to be drawn in.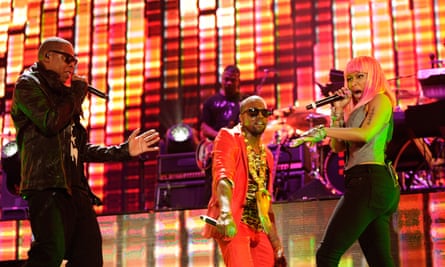 With that Monster verse it was like yes, you can come into hip-hop as a female and still carry that same alpha energy. Nicki was so multifaceted. Whether you were the Black Barbie or the weird kid, she had something for every young girl to tap into.
When I was 10 and told people I wanted to be a rapper when I grew up, it wasn't really accepted. But in 2023 I feel really strong being a woman in hip-hop. It has been a long road, but we're no longer dismissed like we used to be. Nicki let young girls know they could still dominate a rap game that was male-dominated.
Monie Love on the 'turning point' of Drake embracing grime
When hip-hop first hit London in the 1980s, it was infectious. In Battersea, we first got it in the form of b-boying, and it felt like everybody belonged to a dance crew. We would all gather at Covent Garden to play music and everyone was popping, locking, and breakdancing. When the Sugarhill Gang or Grandmaster Flash and the Furious Five performed on Top of the Pops for the first time, it made the British Black youth feel seen. The Thatcher years were rough, so hip-hop became this beacon of light for the poor, where everyone was on an even plane.
When I moved to New York, I wanted to elevate young mothers with my raps but nobody wanted a woman rapping in a British accent. So, to see 2-step garage evolve into grime and then to see people like Drake start emulating British flows and lingo [in the 2010s] was powerful. There was no more ridicule and it was a turning point.
Over in New York, where I live today, people will proudly tell you they listen to Skepta or Giggs. The Americans want to sound like the British now, and London and New York have this bridge that links them together because of artists like Pop Smoke. Everything has gone full circle.