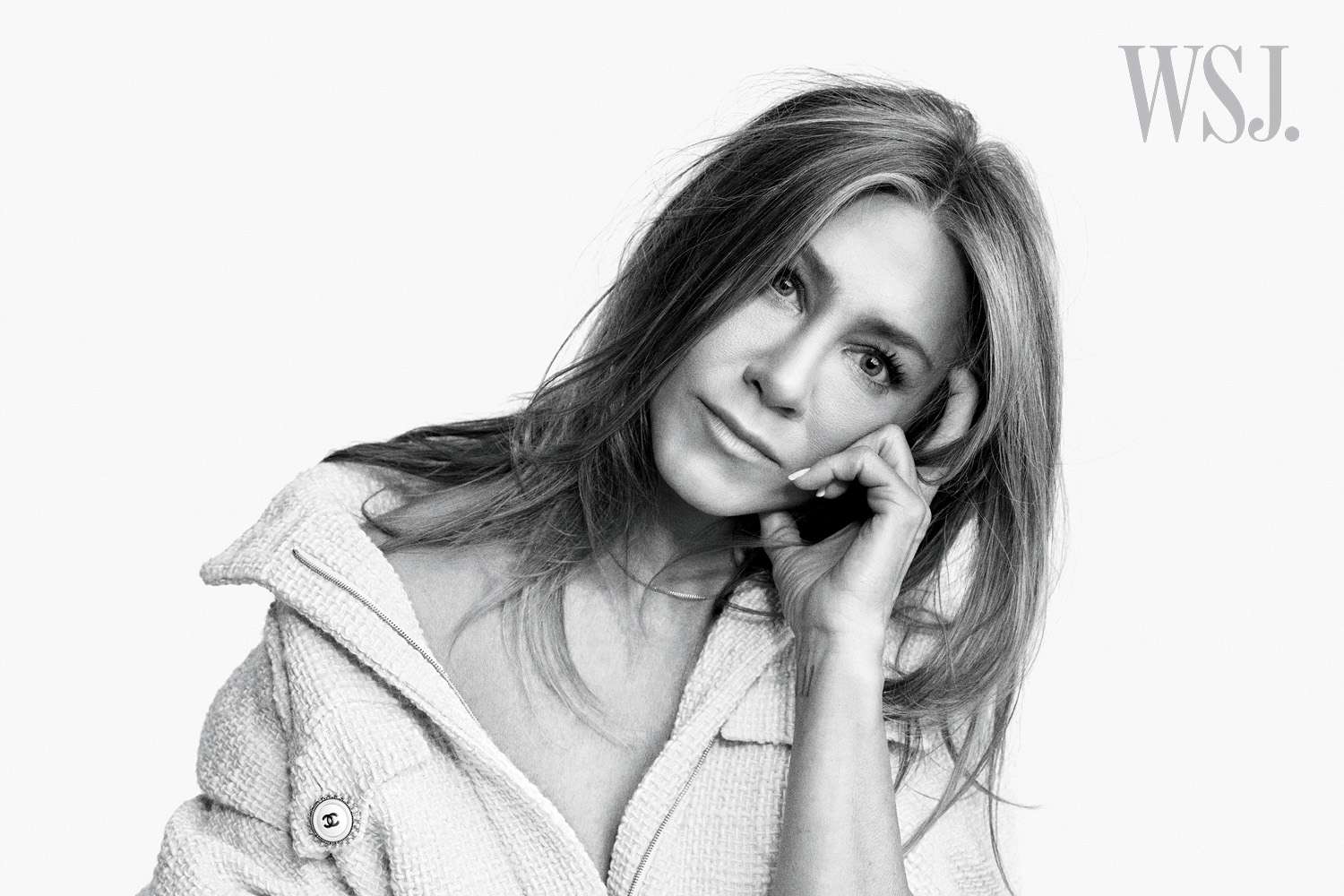 Jennifer Aniston is getting candid about how her parents' relationship affected the way she approaches her own.
In a new cover story for the WSJ. Magazine Fall Women's Fashion issue, the 54-year-old actress opened up about the impact her mother and father's dynamic had on her at a young age, and how it has since influenced her personal life.
"It was always a little bit difficult for me in relationships, I think, because I really was kind of alone," she told the outlet.
"My parents, watching my family's relationship, didn't make me kind of go, 'Oh, I can't wait to do that,'" Aniston admitted of her late parents, Nancy Dow and John Aniston, who divorced when she was young.
"I didn't like the idea of sacrificing who you were or what you needed, so I didn't really know how to do that. So it was almost easier to just be kind of solo. So I didn't have any real training in that give-and-take," she explained.
The Morning Show star also told the outlet she's currently focused on her needs and desires, and not sacrificing those in order to please someone else.
"It's just about not being afraid to say what you need and what you want. And it's still a challenge for me in a relationship," she admitted. "I'm really good at every other job I have, and that's sort of the one area that's a little…."
Aniston has previously described her childhood home as "destabilized" while speaking to pal Sandra Bullock for Interview Magazine in 2020.
She revealed that "growing up in a household that was destabilized and felt unsafe" helped her learn to stay afloat when things in her life didn't go as planned.
"I guess I have my parents to thank," she said. "You can either be angry or be a martyr, or you can say, 'You've got lemons? Let's make lemonade.'"
Regarding her own romantic life, the Friends alum was last linked to Justin Theroux. The former couple announced their split in February 2018, just days after her 49th birthday, following two-and-a-half years of marriage and seven years together.
A source close to Aniston told PEOPLE the following June: "She is very happy being single. She is focused on her own happiness."
Before Theroux, Aniston was married to Brad Pitt from 2000 to 2005 after starting their relationship in 1998. She later dated Vince Vaughn and John Mayer after her divorce from Pitt.
Never miss a story — sign up for PEOPLE's free daily newsletter to stay up-to-date on the best of what PEOPLE has to offer, from juicy celebrity news to compelling human interest stories.
In 2019, Aniston opened up about her previous nuptials, telling Elle: "My marriages, they've been very successful, in [my] personal opinion. And when they came to an end, it was a choice that was made because we chose to be happy, and sometimes happiness doesn't exist within that arrangement anymore."
She continued, "Sure, there were bumps, and not every moment felt fantastic, obviously, but at the end of it, this is our one life and I would not stay in a situation out of fear. Fear of being alone. Fear of not being able to survive. To stay in a marriage based on fear feels like you're doing your one life a disservice."
Despite having some high-profile relationships over the years, Aniston told PEOPLE in 2021 that when it comes to her next romance, "What I'm sort of hoping for is not necessarily somebody in the industry itself. That'd be nice."
WSJ. Magazine's Fall 2023 Women's Fashion Issue hits newsstands on Saturday, Sept. 2.