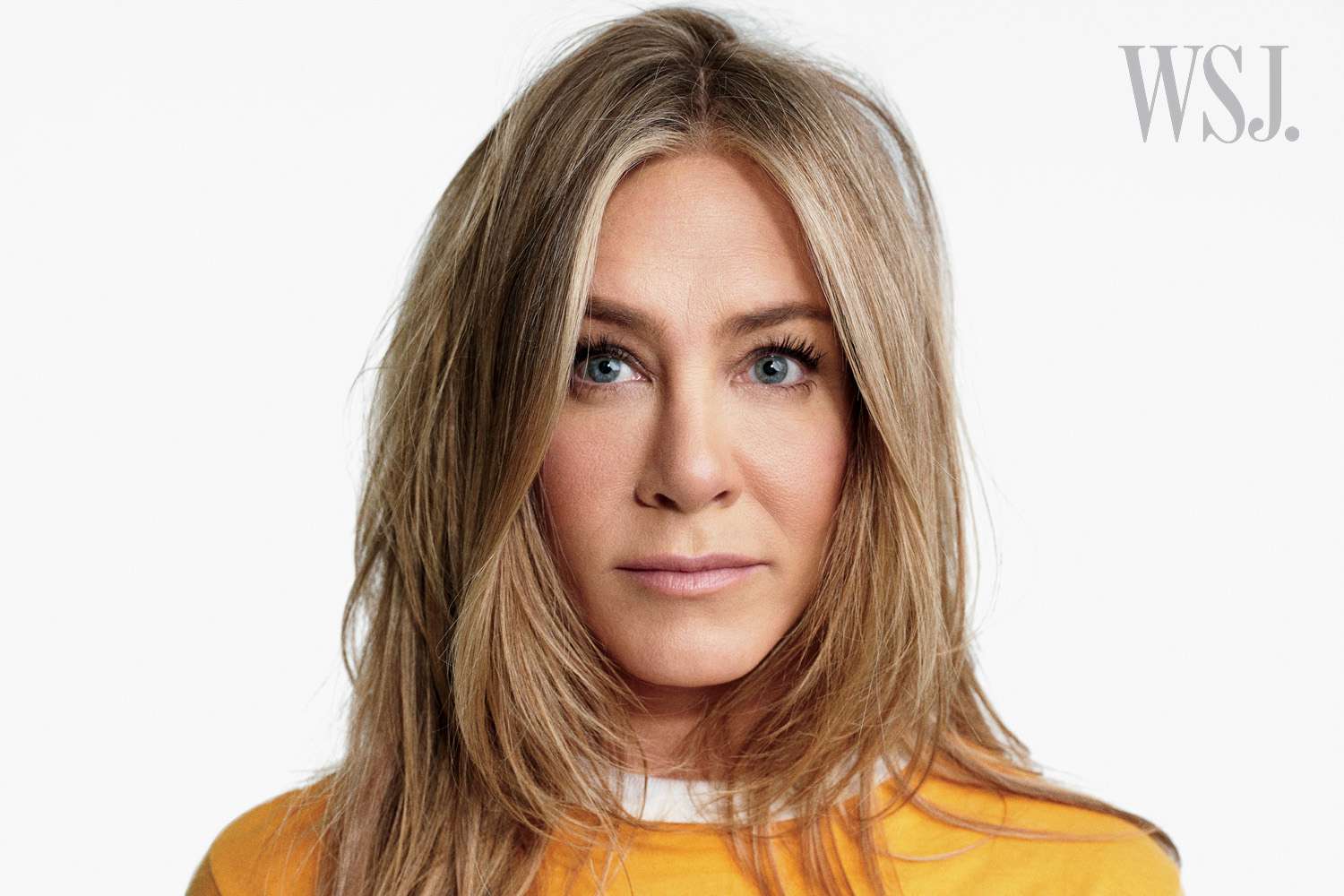 Friends may have gone off the air almost 20 years ago, but Jennifer Aniston still keeps the show close. Literally, in the case of some of the show's costumes, which she has kept all these years.
The actress, 54, who is on the new cover of the WSJ. Magazine Fall Women's Fashion issue, shared that in addition to a floral dress that belonged to Monica, the character played by Courteney Cox (which Aniston recently brought out of retirement), she has also kept a pair of her character's red loafers.
But even more importantly than the wardrobe, she said, she has held onto the advice, friendships and life lessons.
"It taught us everything," she admitted of what she gained in terms of business insight.
Aniston has occasionally given a glimpse at her nostalgic Friends collection, showing off that exact dress last year on Instagram, when she posed for a photo with her hairstylist Chris McMillan.
"Does the dress look familiar? 👀 Still got it! ❤️@courteneycoxofficial @friends," she wrote alongside the photo, showing off the little floral dress with lace trim.
Cox responded to McMillan's post writing "Cuties ❤️," showing her approval for Aniston's revival of the look.
Aniston had teased that she'd kept the dress in a 2021 sit-down with PEOPLE with the whole cast.
"I went into [Cox's] line of clothes and I pulled out a dress that Monica wore," Aniston said. "I still have it and wear [it] to this day and it fits. It's floral with black lace, tiny little flowers, a V-neck and little ruffle cap sleeves."
In addition to her closet, the actress (who now stars in The Morning Show, which returns for season 3 on Apple TV+ next month), also gave WSJ. Magazine a glimpse into her beauty routine — as well as into her open mindset when it comes to trying new skincare procedures.
She admitted that she was recently clued in to a salmon-sperm facial by an aesthetician.
"First of all, I said, 'Are you serious? How do you get salmon's sperm?' " she told the outlet, before saying she wasn't sure it actually did anything for her skin.
She added, though, that she thinks peptide injections are "the future" of anti-aging.
In general, though, Aniston says she's not prone to following fads, instead preferring to maintain a consistently healthy lifestyle that includes to enjoy delicious dinners with friends on Sundays and dirty martinis in Europe.
WSJ. Magazine's Fall 2023 Women's Fashion Issue hits newsstands on Saturday, Sept. 2.