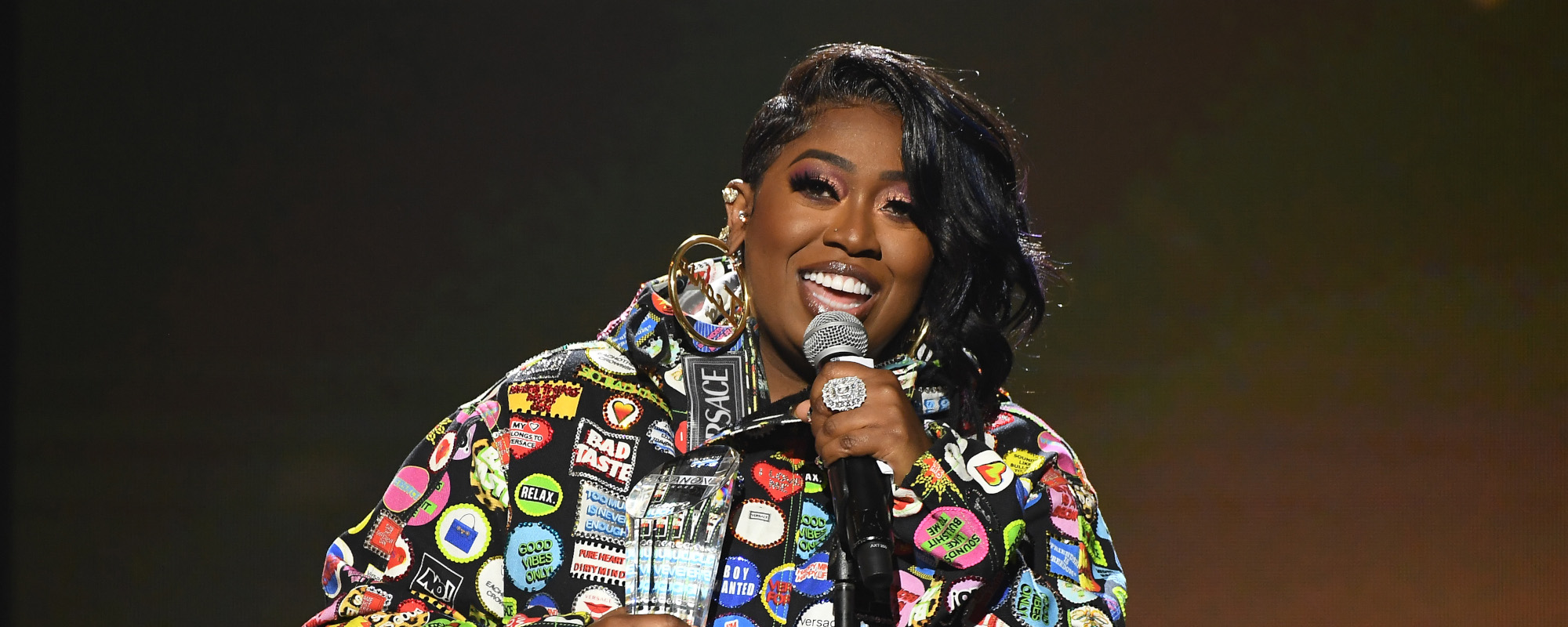 Earlier this summer, a song titled "You Wish" by blossoming female rap duo Flyana Boss began to see its streams skyrocket, thanks to the high-energy, spontaneous videos the group uploaded to TikTok where they danced along to the song. Currently, the song has racked up 23 million streams on Spotify, 22 million more than any other song they've ever uploaded.
Videos by American Songwriter
Now, after wedging themselves into a hip-hop landscape that's experiencing a major influx in women as of late, Flyana Boss was able to recruit two other fierce female acts for the "You Wish" remix, released on Thursday (September 7). Adding burgeoning trap-rapper Kaliii, who recently earned an XXL Freshman nod in 2022, as well as the legendary Missy Elliot, the new version of "You Wish" is even more riveting than the original.
On Elliott's verse particularly, which comes just before the final rendition of the Get like me? Nah, you wish hook, the now 52-year-old icon shows that she hasn't lost a step. Referencing her Rock & Roll Hall of Fame nomination from earlier this year, the verse reminds fans of how prone Elliott is to making hits.
You know I'm in the Rock and Roll Hall of Fame, ooh, pressure
I got many hits, it'd take you ten years to catch up
Hit the box, still rock on any block
When you see my car parked, all eyes on me like Tupac
On the charts, I just hopscotch, I got many bops
Who wanna do versus with me? Thought not
At the moment, Elliott is working on her upcoming seventh studio album, which would be her first in about 18 years. Produced mostly by Timbaland, just like all of her prior LPs, the currently untitled project is said to include a bit of a reggaeton/Latin feel, which Timbaland expounded on during an interview with Variety in April.
[RELATED: 5 Deep Cuts from Missy Elliott
"I know how Missy works: It's got to be new and fun—or maybe not so much new as kind of underground, and everything is upbeat," he said. "Some of it has a kind of Latin feel to it, almost a Bad Bunny effect, some of it's kinda like underground Brazilian funk," he continued. "People gonna eat it up—and it might reach a just a different demographic of people. It's like it's her doing… not reggaeton but Missy-ton."
As we await further updates about Elliott's next project, check out her contribution to the new "You Wish" remix below.
Photo by Paras Griffin/Getty Images