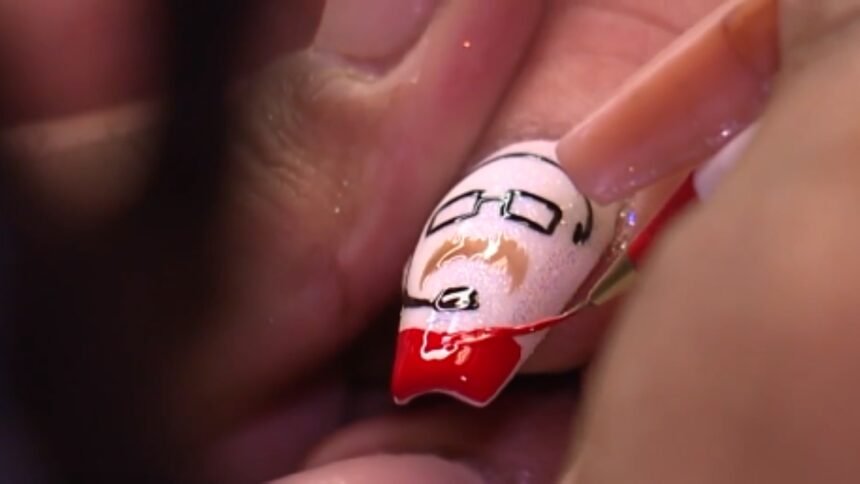 By Abby Dodge
Click here for updates on this story
    RAYTOWN, Missouri (KSHB) — Decked in her Chiefs jersey and red cowboy hat, Tory Campbell sat patiently for over an hour as nail artist Hilary Carter conjured some Mahomes Magic of her own.
"Most people, if they are going to say anything to me, they are going to say something about my nails," Campbell said.
Campbell and Carter have been collaborating on nail art for three years. The duo joked they've been dating for a while because Campbell has a standing appointment every two weeks.
"People expect my home opener nails to be pretty extravagant," Campbell warned reporter Abby Dodge as Carter started to decorate the set.
Here is a look at the finished project:
Carter said she has been creating nail art for 10 years.
"I'm trying to step out of the box since I've done so many now. But I can go any which way, and it's exciting every time," she said. "There are so many mediums, and each one, for me, is like a different expression."
While Carter enjoyed flexing her creative muscles Sunday afternoon, her main focus was on her client's reaction.
"I love their reactions, and I love seeing them happy," Carter said. "That's all I care about."
Please note: This content carries a strict local market embargo. If you share the same market as the contributor of this article, you may not use it on any platform.