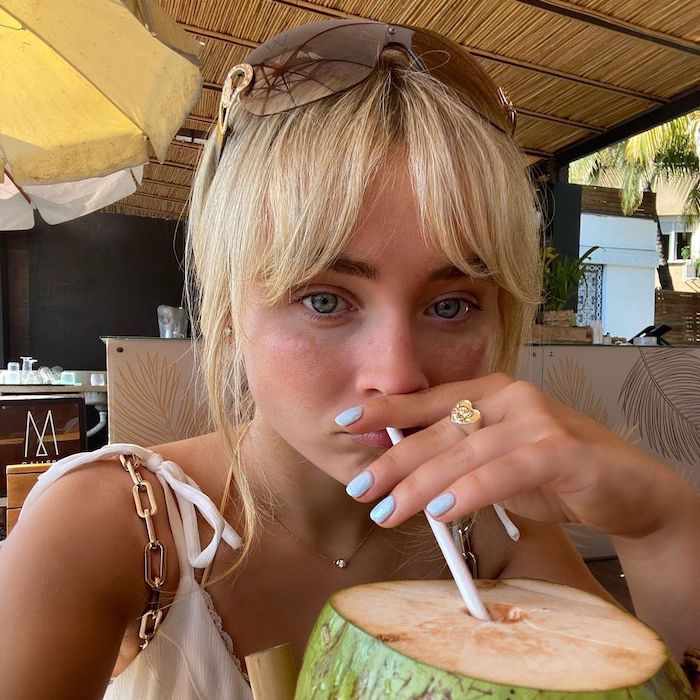 To strut the school halls in style and confidence, having a fresh new mani to pull off is absolutely essential. However, when it comes to finding the perfect nail color, it can be hard with so many options to choose from. Keep reading for a complete rundown of nail colors to try this school year, inspired by what's currently on trend.
Light blue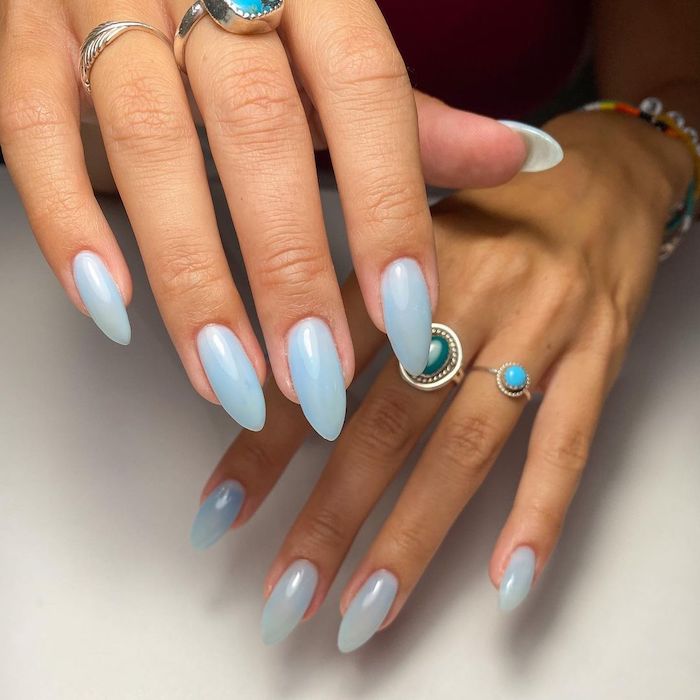 @justpeachy.esthetics
Spotted on all our fave celebs, the blueberry milk nail trend has gone viral overnight…and tbh, we're not mad about it. To imitate the pastel blue color of blueberry milk, this creamy hue is seriously adorbs and simplistic.
Red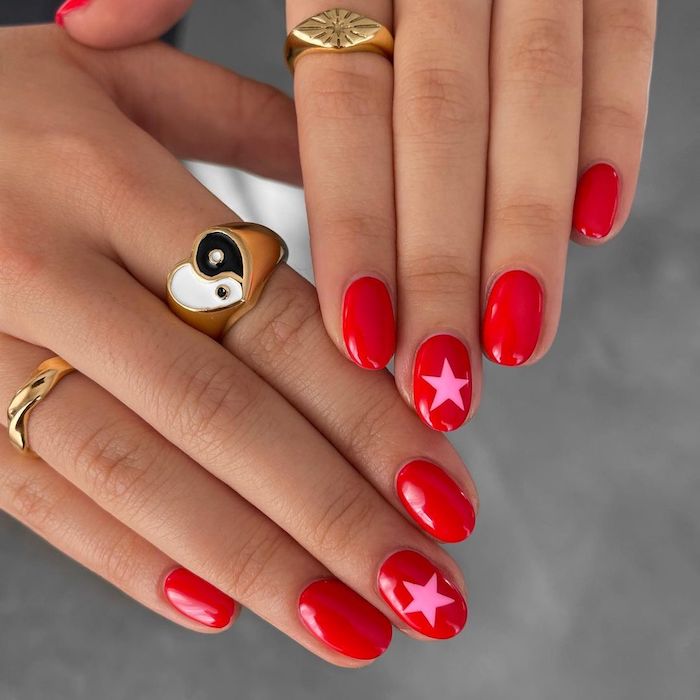 @peachinails
Ever heard of the red nail theory? By having red nails—which is a color that symbolizes love and passion—many have vouched that it positively attracts others and helps you have more self-confidence. Whether you go for a bright red or more of a burgundy, test out the theory to see for yourself! 
Hot pink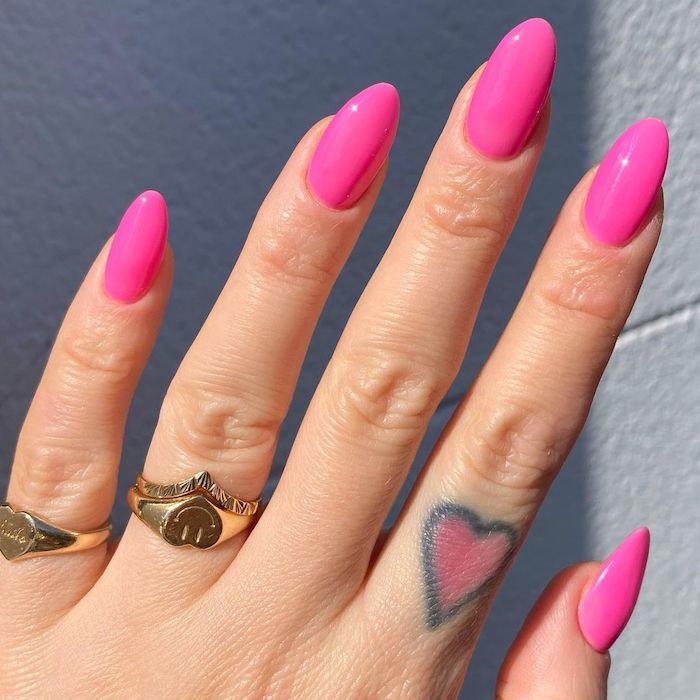 @nails.bab
To celebrate the Barbie movie, from here on out, we're transforming our whole life to Barbiecore. And what better way to do so than with the iconic hot pink? These nails *scream* Barbie to tap into that girly side of yours. 
Lavender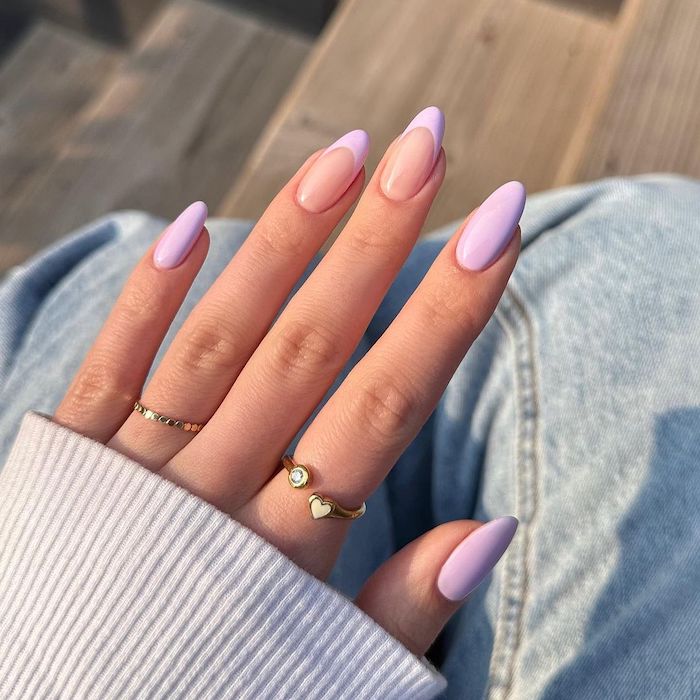 @heluviee
Lately, to achieve the clean girl aesthetic, Sofia Richie has been ~the~ blueprint. So, when we saw Sofia Richie talk about her lavender nails for summer on TikTok, we *knew* that we had to hop on the bandwagon ASAP. 
Chrome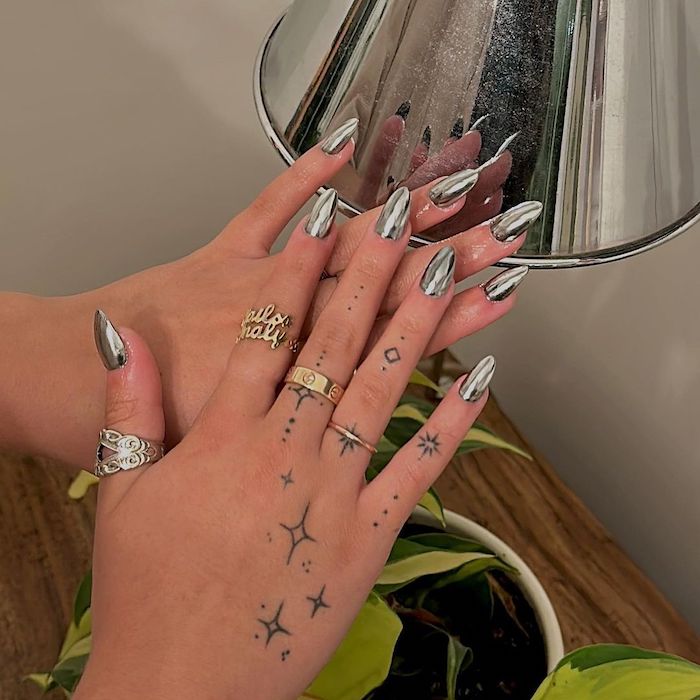 @nailsxanalysse
If you're looking to make a bold statement, chrome nails are calling your name. The reflective shine is gorg and even if you don't want to go *full* chrome, adding some accents here and there will also do the job ah-mazingly. 
Milky white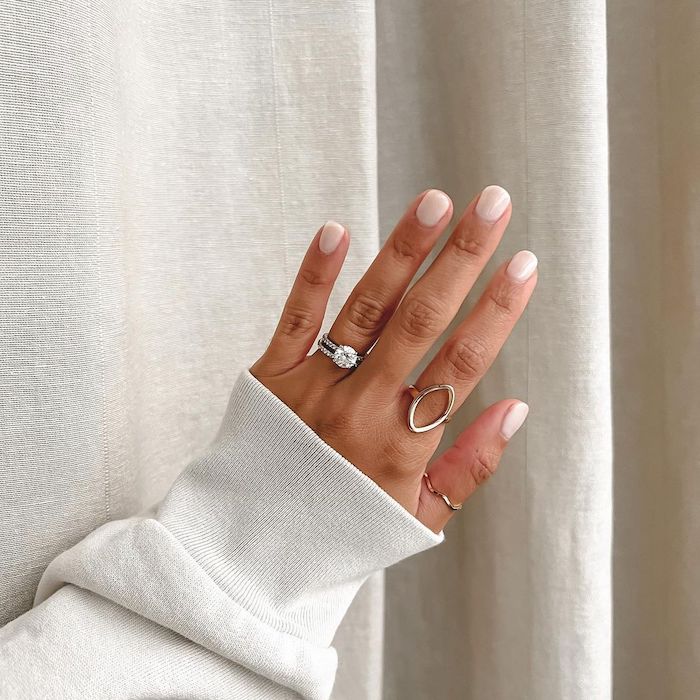 @marjanslookbook
Last but not least, you can never go wrong with sticking to the classic milky white. It's timeless, minimalistic and will look good with any fit, for any occasion. Consider it a version of glazed donut nails—elegant, chic and *so* pretty. 
For more nail inspo, check out these posts:
💅 4 summer nail trends you can try at home
💅 Yep, you're a nail art pro now
💅 All the French tip nail inspo you need for your next manicure
Show us your BTS nails by tagging us on Insta @girlslifemag!
Slider image: @nails.by.makenzie
Top image: @sabrinacarpenter