A new collection of Dooney & Bourke handbags that blend high fashion with Disney history will soon be available to purchase. Four new items featuring some of Mickey Mouse's most iconic moments will be available at Uptown Jewelers at Magic Kingdom on Monday, August 21.
New Dooney & Bourke Mickey Mouse Bags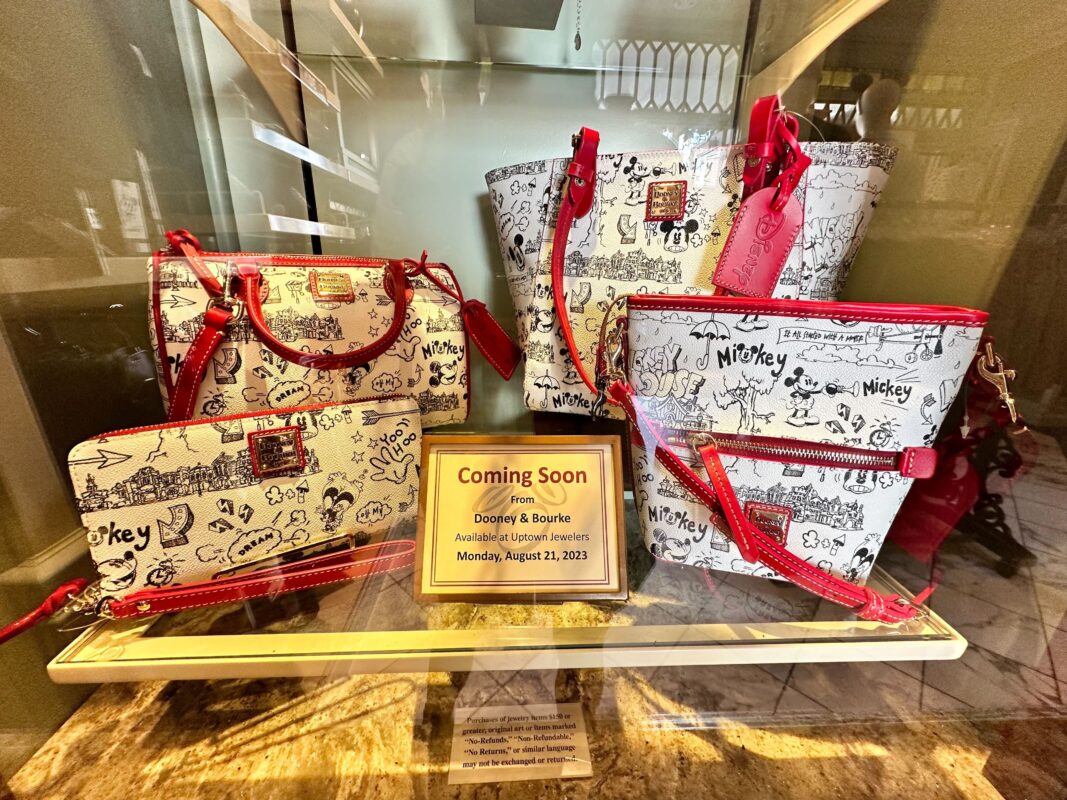 We saw these bags advertised at Uptown Jewelers. The jewelry shop is located roughly halfway down Main Street, U.S.A., en route to Cinderella Castle, and while its weekday hours fluctuate, it's scheduled to open at 9:00 a.m. on the day these bags become available.
The bags are also likely to release at Disneyland Resort and online at shopDisney on the same day.
There are four different types of handbags available: two medium-sized purses, a tote bag, and a wristlet. All of the bags are white with red handles and detailing, with each item also having a Dooney & Bourke emblem stitched onto its front.
General Mickey Mouse art and iconography adorn each bag; there's Mickey's name, his logo, and a stylized version of his house as it appears in Mickey's Toontown at Disneyland, among other illustrations. The bags also take direct inspiration from "Plane Crazy," the 1928 short film directed by Walt Disney and Ub Iweks that was the first Mickey Mouse cartoon ever animated (though it wasn't the first to be released — that distinction belongs to "Steamboat Willie").
The shoddy plane that Mickey flies in "Plane Crazy" is depicted on the bags; in the cartoon, Mickey can barely get the aircraft off the ground before crashing it into a tree, which is also part of this line's artwork. The plane flies a banner that reads "It All Started With A Mouse," a popular misquote of the Walt Disney quote "I only hope that we never lose sight of one thing: that it was all started by a mouse."
Minnie Mouse also makes an appearance on the bags, and her depiction is lifted directly from "Plane Crazy." In the short, Minnie joins Mickey on his flight, choosing to leave the plane after Mickey proves to be a poor pilot. Minnie uses her clothing as a parachute as she slowly falls to the ground; Mickey, on the other hand, crashes into another tree.
Sketches of Mickey fill the bags' negative space alongside drawings of lightning bolts, clouds, and arrows.
Dooney & Bourke Bags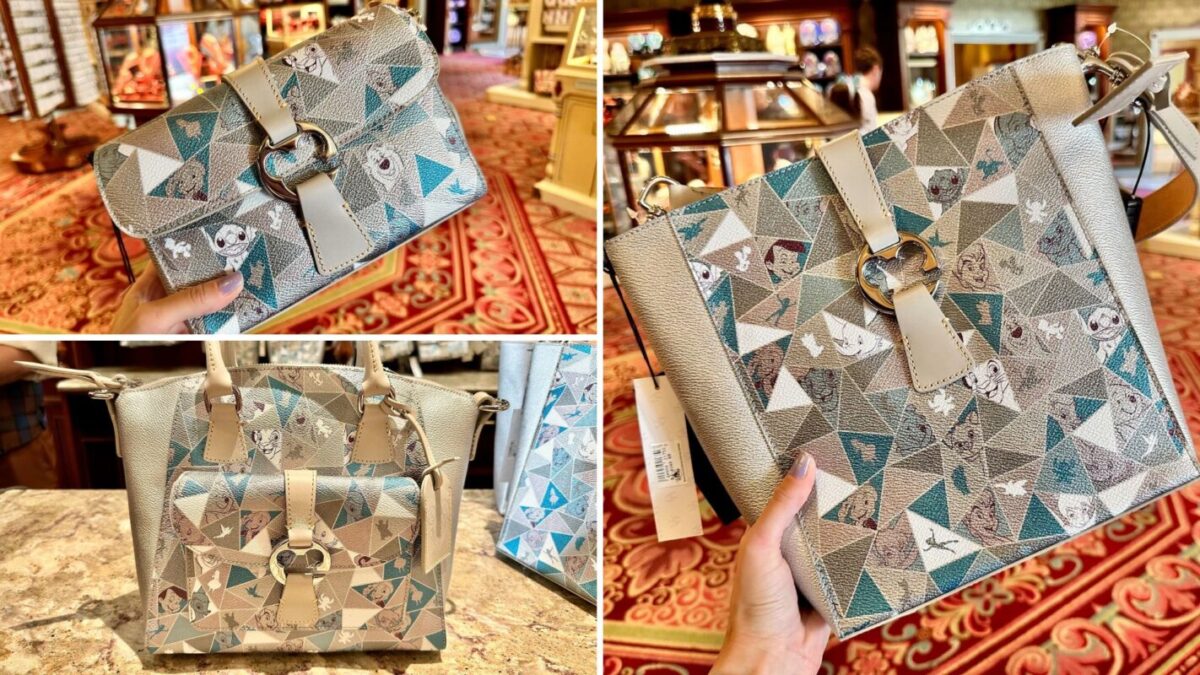 Dooney & Bourke is a luxury fashion brand that Disney frequently collaborates with. The brand recently released its "D100 Platinum Celebration" line celebrating Disney's 100th anniversary; the collection includes handbags of various styles and sizes and features iconic Disney characters from its century-spanning library.
The brand has released bags themed to specific Disney films in the past, with "The Lion King" and "Bambi" collections released in June being two of its more recent releases. The "Plane Crazy" collection is not even the first time that Dooney & Bourke has drawn inspiration from past Disney cartoons for its products; bags themed after the 1930 short film "The Picnic" were released in April.
Stay tuned to WDWNT, as we will have photos and prices of each bag when they release at Uptown Jewelers on August 21.
Will you be checking out the new Dooney & Bourke "Plane Crazy"-inspired collection when it debuts at Magic Kingdom next week? Let us know in the comments.
For the latest Disney Parks news and info, follow WDW News Today on Twitter, Facebook, and Instagram.