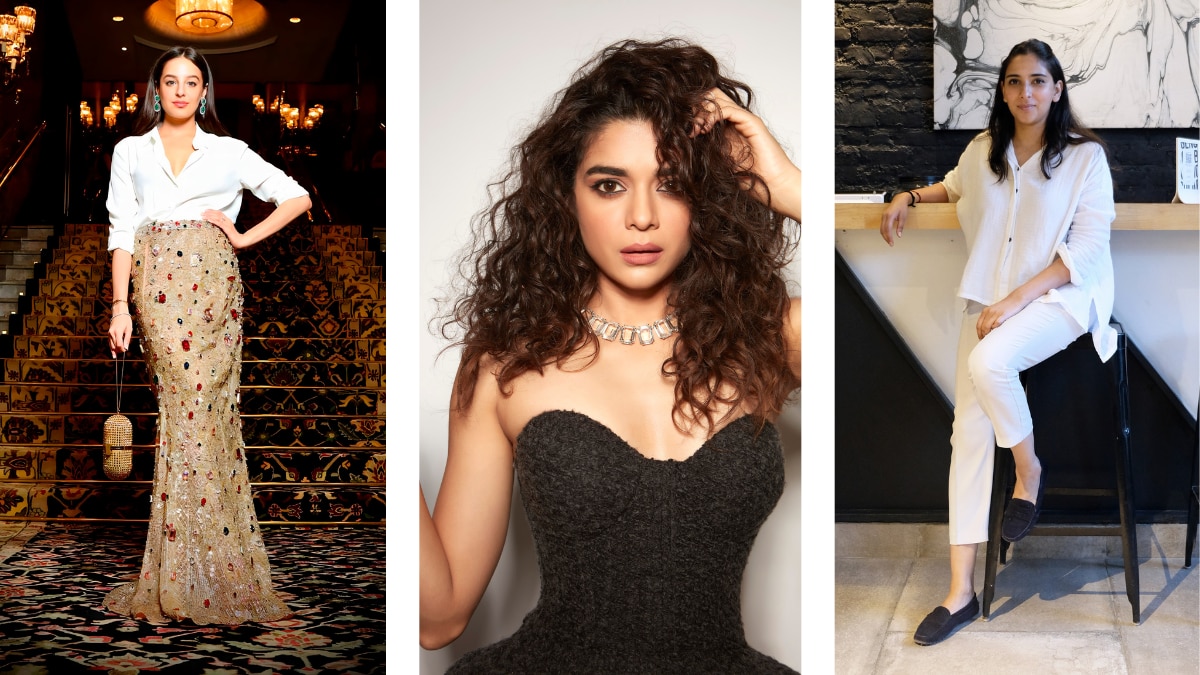 Is the fashion industry neglecting the needs of petite women? Petite women—typically defined as those with a height of 5'4 or shorter, face numerous challenges when it comes to finding clothes that fit well and complement their unique figures. The fashion industry's oversight of their needs has led to a missed opportunity—an untapped market with immense economic potential, as this demographic represents approximately 25 per cent of the female population. A study by US-based Coresight Research reveals that the petite apparel market globally is estimated to reach $48 billion by 2025, demonstrating the substantial revenue opportunity for fashion brands. Those investing in petite-exclusive collections have witnessed a surge in sales and positive brand sentiment. For instance, UK-based fashion retailer ASOS experienced a 25 per cent increase in sales after introducing its petite line. There is a dire need for better inclusion even in India. In an effort to gain deeper insights into the challenge at hand, Bazaar India sought the perspectives of three influential women who have encountered similar obstacles.
TARINI MANCHANDA, Digital Content Creator
"I think the fashion industry has historically been a difficult one for anyone who doesn't look like a model or isn't standard size, to be honest. I do, however, think brands are getting more inclusive, especially smaller homegrown brands that offer custom sizes and not just for couture pieces," says Tarini Manchanda. One of the hurdles she faces when shopping for clothes as a petite woman is the need for alterations. "Almost everything has to be altered.Tops can be difficult especially if the shoulders have to be pulled up," she explains. Tarini says she loves oversized dressing but as someone who is 5 '0, she finds that aesthetic a bit difficult to pull off 'without looking completely drowned in fabric'. "I have learnt to experiment and figure out what works for me over time. Till some time back I was certain I was too short to look good in a sari and now I love wearing them. Also, I have finally learnt that I don't need to be in 6-inch heels to look good!" says the 28-year-old. She thinks that it can be greatly beneficial for brands to look into petite clothing as a concept. "There are so many styles or brands I just dismiss without even trying on simply by looking at their imagery. Brands can start by hiring shorter models or having different sizes of mannequins at stores. I think there are a few high street brands in the UK, like TOPSHOP, River Island, and Dorothy Perkins that are leading the way for others." 
MITHILA PALKAR, Actor
"We're in the 21st century, I don't think we are overlooked but definitely underserved. There are a lot of brands that offer a wide range of sizes. However, I do find a lot of brands only start with small. I'm not sure why this gap exists, but there is definitely a demand which is not being completely satisfied," says Mithila Palkar. 
"As a petite woman, some fashion trends can be challenging to pull off. These trends can easily overwhelm a petite frame and make the person appear smaller or lost in the clothing. It's important to find a balance between trends and proportions that compliment the petite figure. Sometimes when I'm in fittings, I need smaller sizes even when it's the smallest the brand can offer and that's when we face a little trouble. But there is nothing a little tailoring can't fix," she laughs. "I know now there are homegrown brands that offer madeto-measure clothing. But lately in stores in Mumbai I've not been finding a lot of stuff that would fit me without alteration." says the 30-year-old. "By offering a wide range of well-fitting petite sizes and styles, fashion brands can attract a loyal base of customers. I mean we just want to look good and fit into our clothes without having to alter them. That's not too much to ask!" she signs off.
ADISHREE SINGH, Co-Founder, Agenc
"I would rather see the clothes on a mannequin than a model who looks nothing like me!" exclaims Adishree Singh. "I have a curvy petite body so one of the biggest challenges I face is finding clothes that accentuate the areas I wish to highlight. I hardly experiment with my style as I feel the look I envisioned does not translate well." she says. Deep-diving into the issue, she further explains "It's rare to find brands that have done in-depth market research or taken feedback from petite customers who can provide valuable insights for product development. My masterji is on my speed dial. Brands and retailers should use the experience and knowledge tailors have about fits to create a comprehensive size guide." Adishree says in-store personalisation options, diversified collections and virtual fittings could help bridge the gap in the market. "The swim, resort and inner wear sections have a lot of potential as well. Overall, catering to the needs of petite women can be a win-win situation for both fashion brands and consumers," she opines. However, she says the scenario is not all that bad, as there are some brands like DL1961, Warp + Weft, Dash and Dot, and Strongr Athleisure that have effectively targeted the petite fashion market. "I feel there is immense potential tapping into opportunities that celebrate all body types. A holistic approach towards fitness, beauty and fashion needs to be a lifestyle shift rather than being represented as an 'alternate'," she concludes.