Pirate's Booty introduces "Crunch Attack!", a baked, never fried, puffed rice and corn snack made with real aged white cheddar cheese.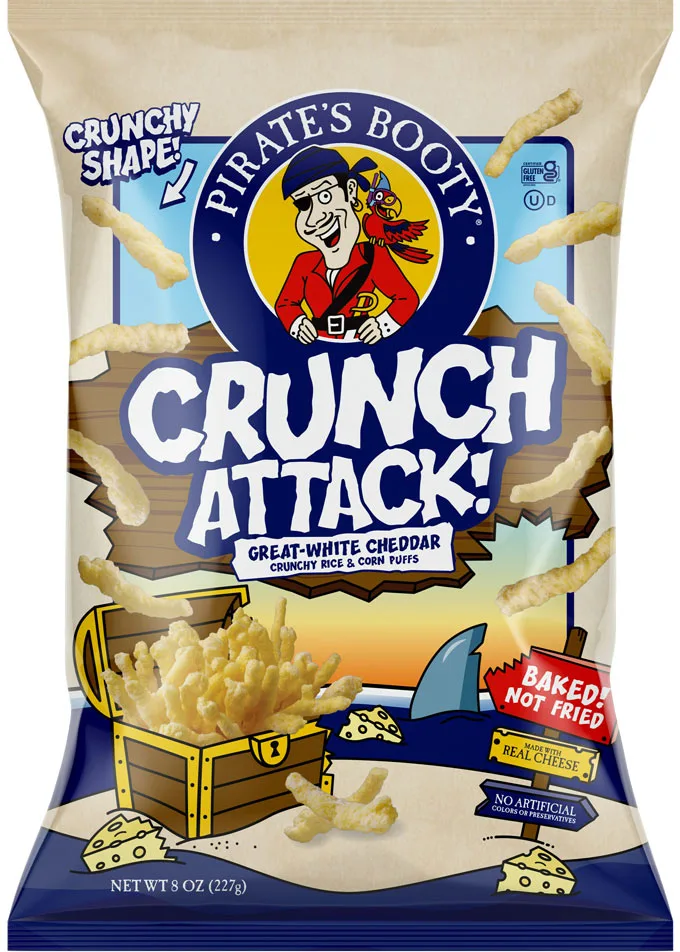 New Pirate's Booty Crunch Attack! Great-White Cheddar Crunchy Rice and Corn Puffs feature the delicious white cheddar flavor Pirate's Booty is known for, now with a crunchier texture that will keep hungry mateys coming back for more!
Parents love Pirate's Booty snacks because they are kid-requested and made with real, simple ingredients.
Crunch Attack! maintains all the core qualities parents love about Pirate's Booty snacks alongside an extra crunch, designed to grow with kids as their cravings and preferences change.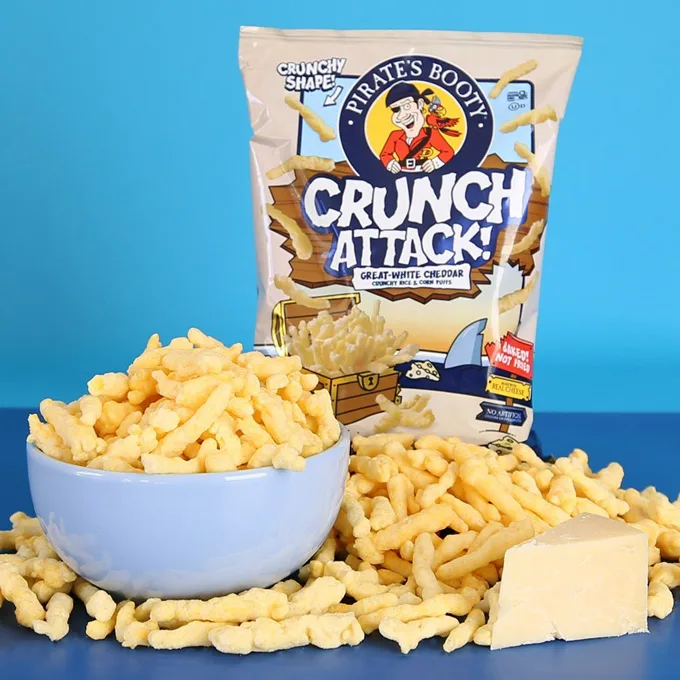 Consider it the solution to end all grocery store arguments – kids get the crunchy treat they crave while parents feel good about purchasing the brand they trust.
Crunch Attack! is available now at retailers for a suggested price of $7.49 per 8-ounce bag, with plenty of crunchy puffs for everyone in your crew.
Don't forget to check out Pirate's Booty on Facebook, Instagram and TikTok to stay up-to-date on all the adventures to come.