OKLAHOMA quarterback General Booty has made the most of his unique name.
The sophomore out of Allen, Texas, is currently a backup for the Sooners, but this hasn't stopped him from raking in Name, Image, and Likeness deals.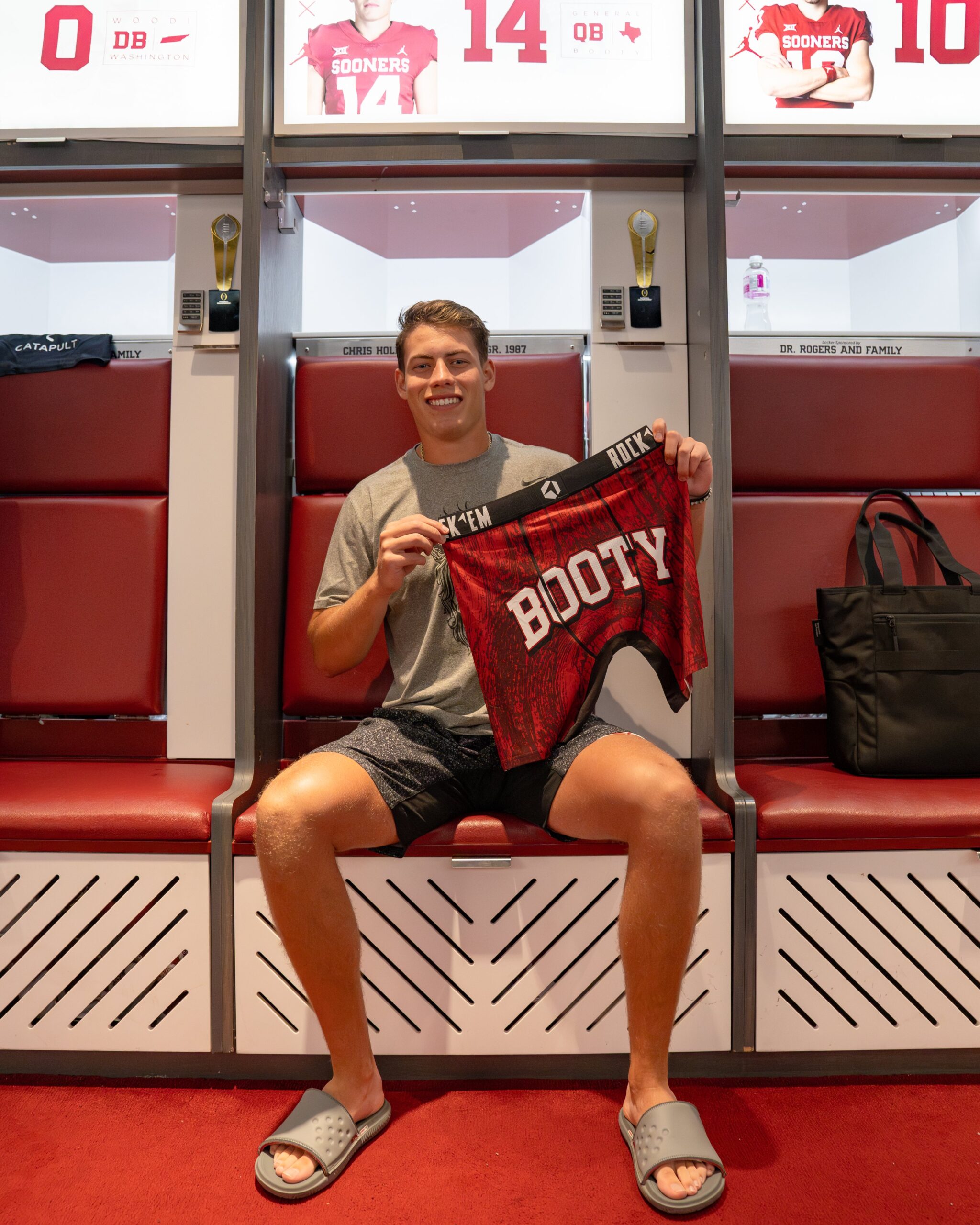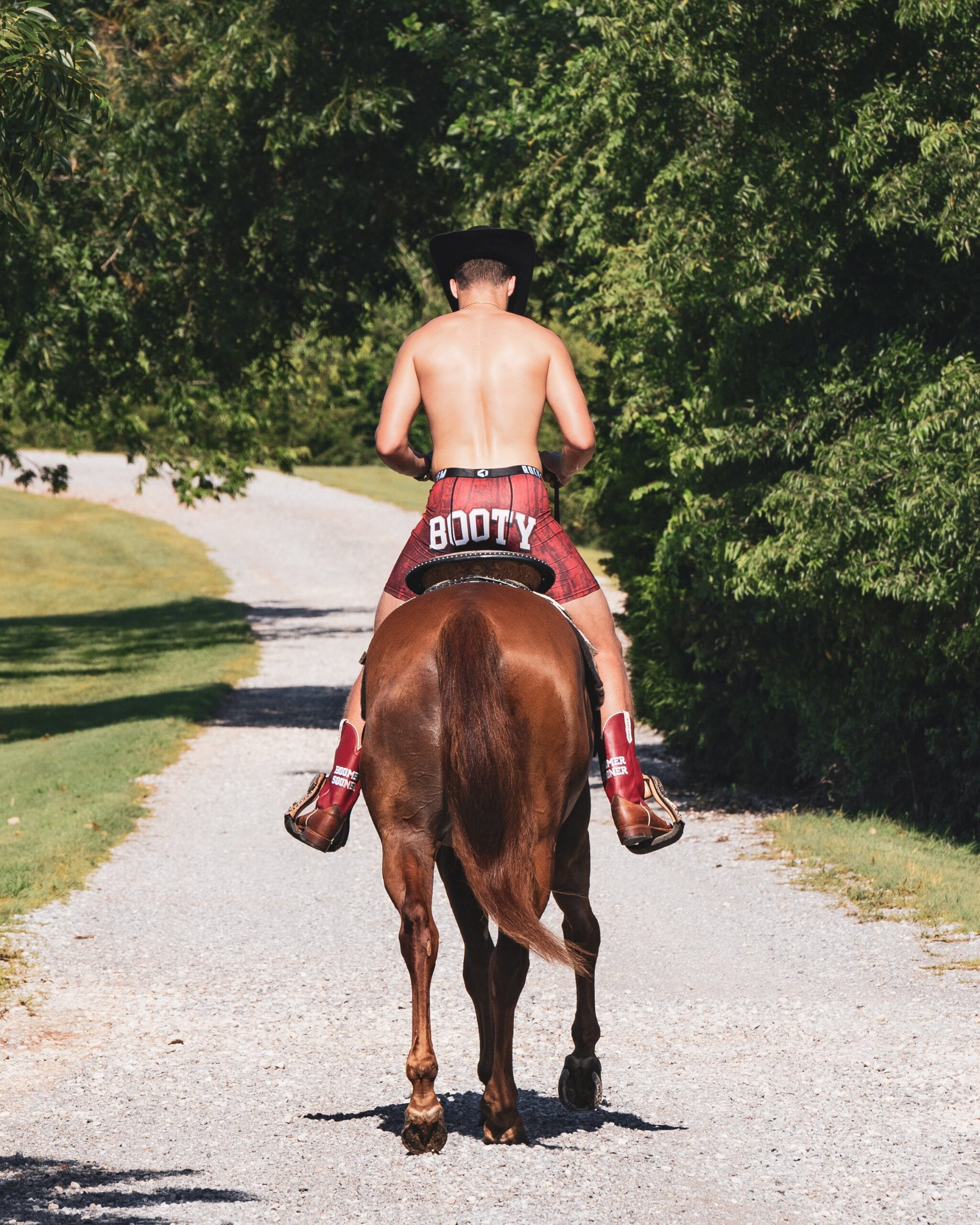 Booty's latest deal sees him partner with Rock 'Em Socks, collaborating on a line of red and black underwear and socks emblazoned with his enigmatic last name.
Announcing his new deal, Booty posed for a series of snaps and videos on horseback in nothing more than his Booty boxers, OU cowboy boots, and a black Stetson.
In a promotional interview, Booty was asked if would change his name if he could.
But while he has no plans on pushing for a promotion, the same can't be said of his future child: "I don't know if I'd change my name but my son's name is probably going to be like Colonel or Commander."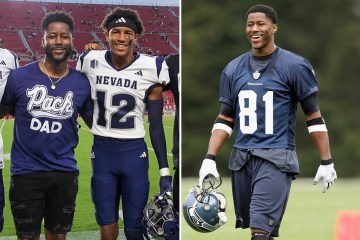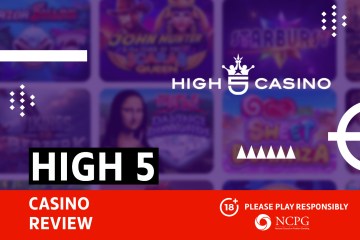 And it seems Booty's unique approach to NIL deals and marketing has gone down well.
"A**less chaps, this underwear, a suit coat, shirt, and tie, and he's ready for the walk into the stadium," commented one fan on X, formerly known as Twitter.
Another fan joked: "way to use that Booty."
Even the OU Football radio crew commented: "We know what you're thinking and the answer is yes.
Most read in American Football
"Yes, the @OURadioCrew will be rocking these in the booth and on the sidelines this season. Maybe."
As it turns out, this collaboration has been in the works for some time.
The brand's senior vice president Steve Rollins told On3: "Last year General came to our HQ and tried on some of the first pairs of boxers we ever made.
"He gave us valuable feedback on the fit before he even started to design his own collection."
And this isn't the first time Booty has looked to profit off of his name.
He has also reportedly worked with a company called Crimson and Cream on a body cream called The General's Crimson Cream.
Booty also sells merchandise of his own, emblazoned with "Booty Call" and "We Got Booty" among others.
Of the profit he receives, the Oklahoma Children's Hospital receives 20-percent.