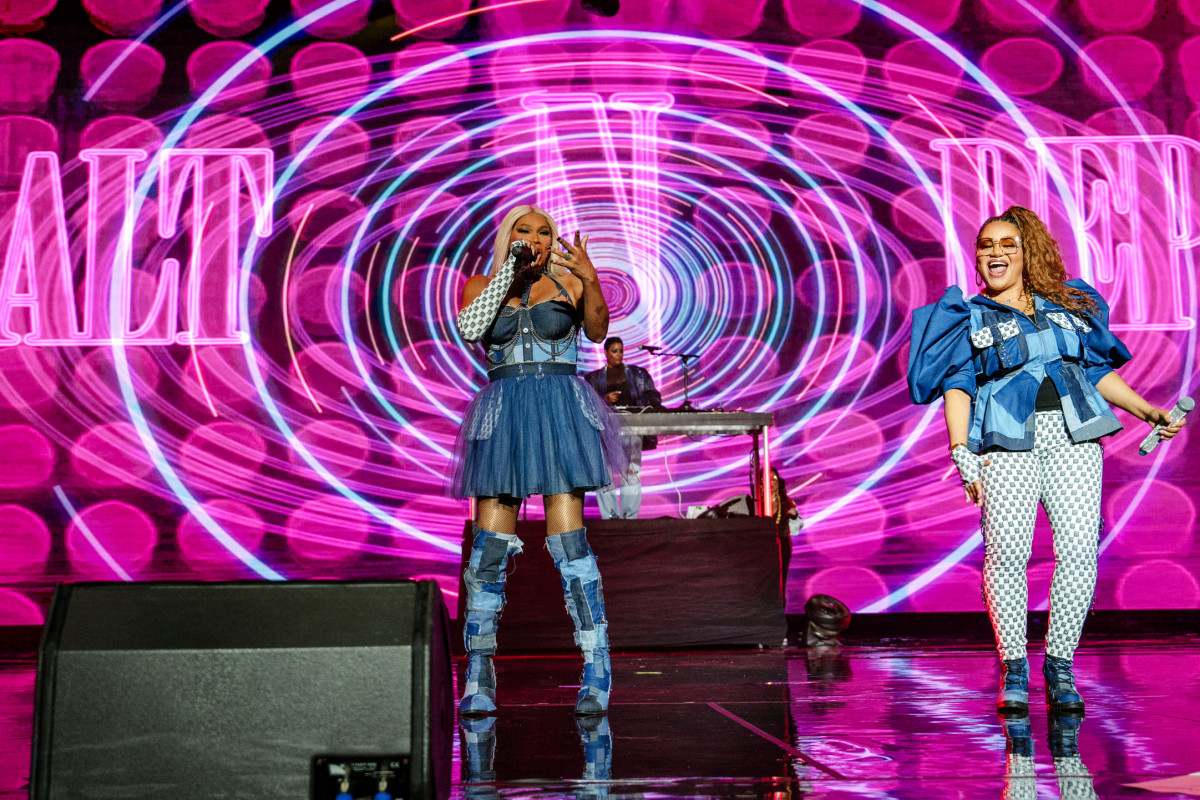 On Monday (Sept. 11), Universal Music Enterprises (UMe) announced its plan to release a special limited edition of Salt-N-Pepa's fourth studio album. Very Necessary (30th Anniversary Edition) will make landfall on Oct. 20 to coincide with the project's 30th birthday and hip hop's 50th. Salt-N-Pepa released the original version in October 1993. UMe also announced that fans can expect the package — available in digital, double LP and two-CD deluxe formats — to include 13 bonus tracks.
The album (quintuple platinum in 2023) contains three of Salt-N-Pepa's greatest hits, "Shoop," "Whatta Man" and "None of Your Business." The artists won the 1995 Best Rap Performance by a Duo or Group Grammy Award for "None of Your Business." Before Queen Latifah, who also won that evening, Salt-N-Pepa became known as the first female rap group to win a Grammy Award.
The limited edition offers different bonus features depending on the format. The deluxe double LP presents four additional tracks, including remixes of "Shoop" and "Whatta Man." The digital and two-CD deluxe offerings include 13 total tracks. Fans can enjoy instrumental and a capella versions as well as other mixes. Additionally, the latter format features "Shoop" liner notes. Both options also include new original versions of "I Am the Body Beautiful" and "Let's Talk About AIDS."
Per Billboard, Pepa reacted to the upcoming release with the following statement:
"When we started out, people questioned if hip hop would even last. Here we are, 30 years later, celebrating the anniversary of Very Necessary, ourselves as women, and our contributions to the 50-year legacy of hip hop. It's a beautiful thing! Thank you to all our fans for keeping Salt-N-Pepa alive and relevant all these years."
Supporters can rejoice in the fact that the release date for their upcoming offering is just a little over one month away.