Thai cops destroy a million fake goods worth £13million as 'Rolex' watches, 'Louis Vuitton' handbags and other replica luxury goods are crushed or chopped up
Items had been collected in a multipurpose yard in a bizarre annual ceremony
Thai cops have today destroyed replica goods worth more than £13 million including fake 'designer' Rolex watches and Louis Vuitton handbags in a dedicated ceremony in Bangkok.
The 1.2 million items had been collected in a multipurpose yard for an annual destruction ceremony designed to rid the country of counterfeit culture.
Images show Rolex watches being smashed to pieces with a hammer and participants joking to one another as they shred up handbags with scissors. 
A steamroller can also be seen crushing a line of cosmetic products and one photograph shows a mechanical claw hoisting up a number of pink bikes set to be torn to shreds.
Other items seized from commercial and online sources for the ceremony included clothes, belts, shoes, and mobile phones.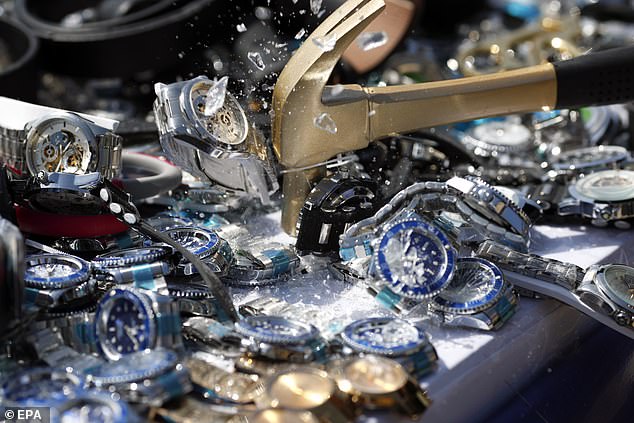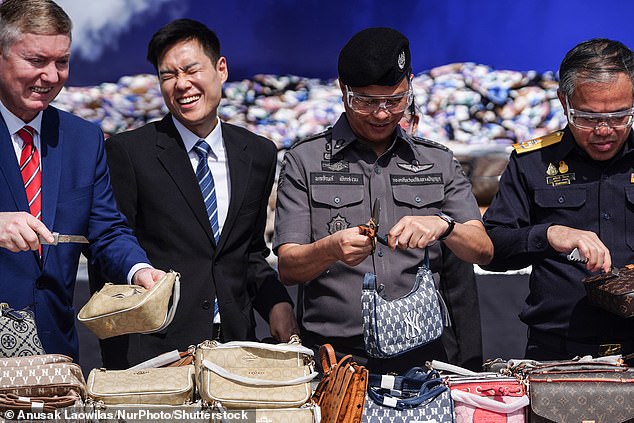 Cosmetics, glasses, car parts and toys were also part of the haul.
Wutthikrai Leeviraphan, director general of the Department of Intellectual Property, said: 'The goal is to build confidence in the world society that Thailand has a strong and strict intellectual property system. 
'In the past, there was a significant decrease in the number of arrests, with the cooperation of the government and the private sector, especially through E-commerce, where trading of pirated goods has increased online.'
Colonel Ying Nutrawee Jamchamrat, deputy spokesperson of the Internal Security Operations Command (ISOC), also noted that using counterfeit products can be dangerous.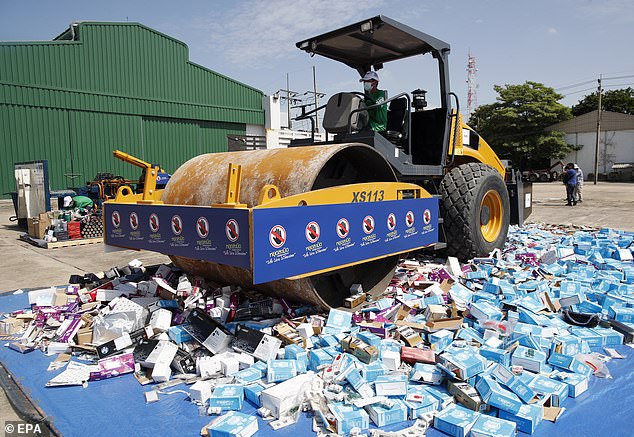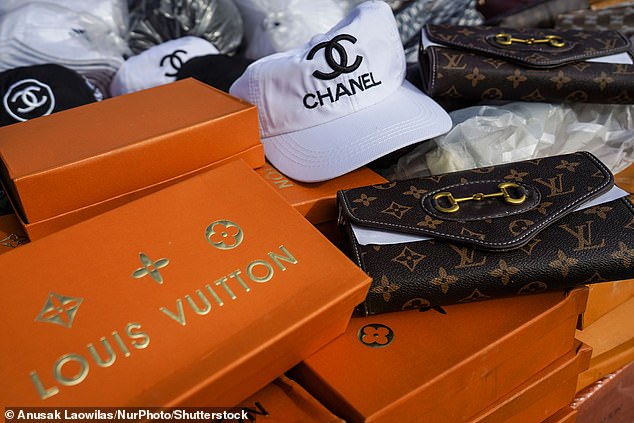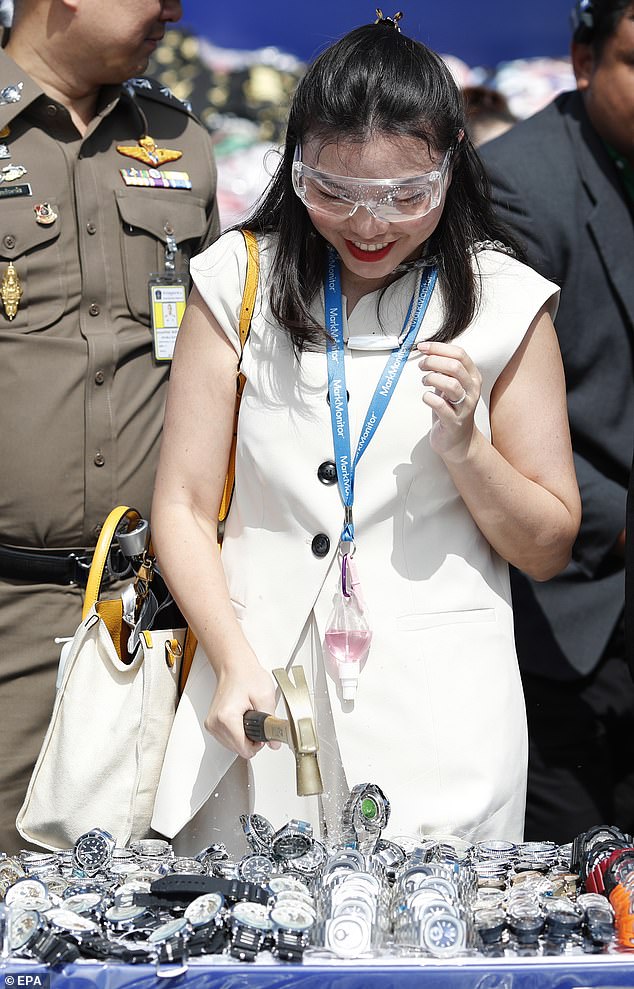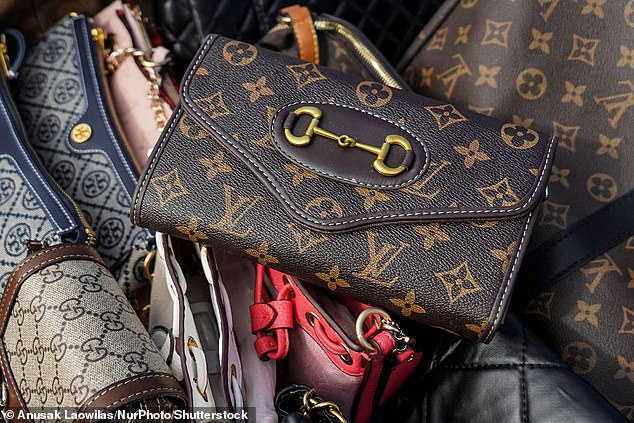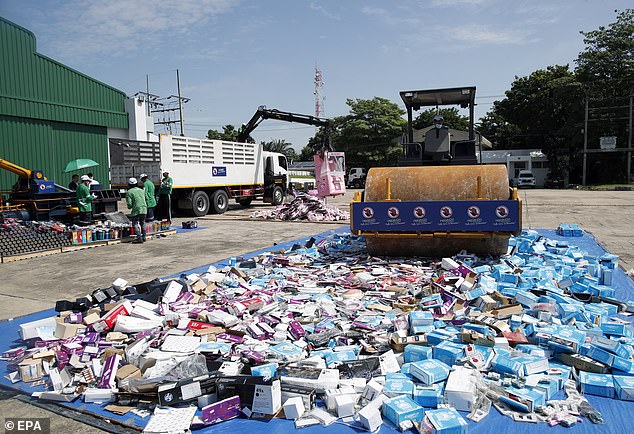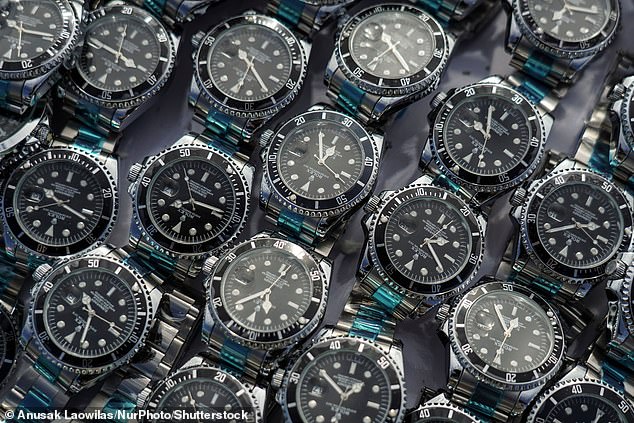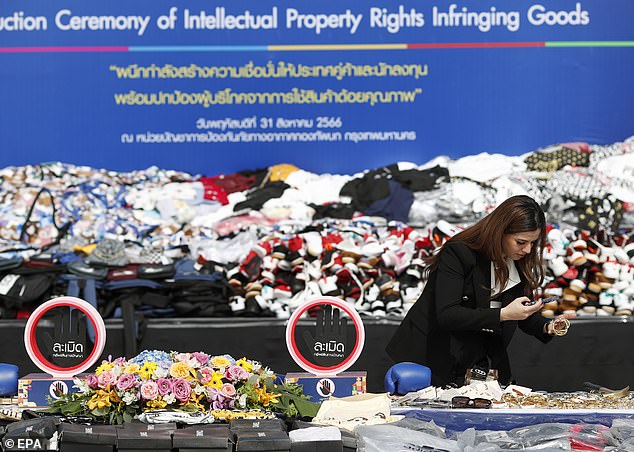 As well as the Royal Thai Police, the Ministry of Commerce and representatives of foreign embassies in Thailand, and members of the armed forces were in attendance.
At the capital's Thaiphat Market, Thai Prime Minister Srettha Thavisin met with street food vendors today to discuss the solution to the surge in the cost of living. 
Thavisin, 61, received a royal command endorsement to become of Thailand's 30th prime minister on August 23, after he succeeded in the parliamentary vote as the prime ministerial candidate of the Pheu Thai Party.
The real estate tycoon has promised to kick-start the pandemic-hit economy –  Southeast Asia's second largest – and bolster household incomes, support small businesses and bridge gnawing inequality in the country of 71 million people.