Plus-size women exist everywhere and are here to stay. These TV and movie plus-size baddies gave those not in the public eye something to aspire to.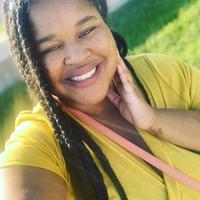 Article continues below advertisement
Thankfully, some plus-size baddies showed viewers that vibrant, stylish, and incredibly funny bigger women not only exist but thrive and live better than some haters would believe. Seeing them on TV helped many plus-size women, particularly Black ones, find themselves in a world that suggests we hide our beauty.
Here's a list of the top 10 pop culture plus-size baddies you better already know!
1. Kim Parker from 'Moesha' and 'The Parkers'
For so many plus-size baddies (including myself), Kim Parker, played by the iconic Countess Vaughn, was the fashion blueprint. What Kim lacked in her studies, she made up for with her bold style, slightly gaudy makeup, and hairstyles that would change weekly on Moesha and her spinoff, The Parkers.
On The Parkers, Kim was also the leader of the legendary Freestyle Unity and had no problem sharing her sultry, soulful voice whenever possible.
Article continues below advertisement
Nikki Parker from 'The Parkers'
Professor Stanley Oglevee didn't have good taste because Nikki Parker (Mo'Nique) from The Parkers was a plus-size baddie. Like her daughter, Kim, Nikki had a flair for fashion and beauty and always kept a cute hairstyle in her arsenal. While I can't get behind her thirst for Stanley, played by Dorian Wilson, I'm glad the character found the love she wanted and looked good while doing it.
Article continues below advertisement
3. Khadijah James from 'Living Single'
Miss Khadijah James (Queen Latifah) was a force that no one dared to reckon with for five seasons of Living Single. This plus-size baddie was an entrepreneur with her own magazine, Flavor, a brownstone in Brooklyn (with two other roommates, but still!), and a silk press that wouldn't quit if you begged it. And let's not forget that Khadijah was the queen of the "mack" and always had a cutie on her arm!
Article continues below advertisement
4. Raven Baxter from 'That's So Raven'
Another plus-size baddie who is also a fashion icon is Raven Baxter, played by Raven Symone. The fearless fashion designer was always dressed to impress and stood up for herself when she received flack for her weight. That's So Raven stans recall the baddie slaying a runway after a designer told her off for photoshopping a slimmer person's body onto Raven's face.
Article continues below advertisement
5. Galleria from 'The Cheetah Girls'
Nope, you're not seeing double! Raven is Muva and played two plus-size baddies within the same decade! During her Disney Channel days, Raven starred in The Cheetah Girls as Galleria Garibaldi.
Galleria never played small and was her group's leader. Though she could definitely get a little problematic, she was the plus-size boss girls needed to see!
Article continues below advertisement
6. Mavis from 'Survival of the Thickest'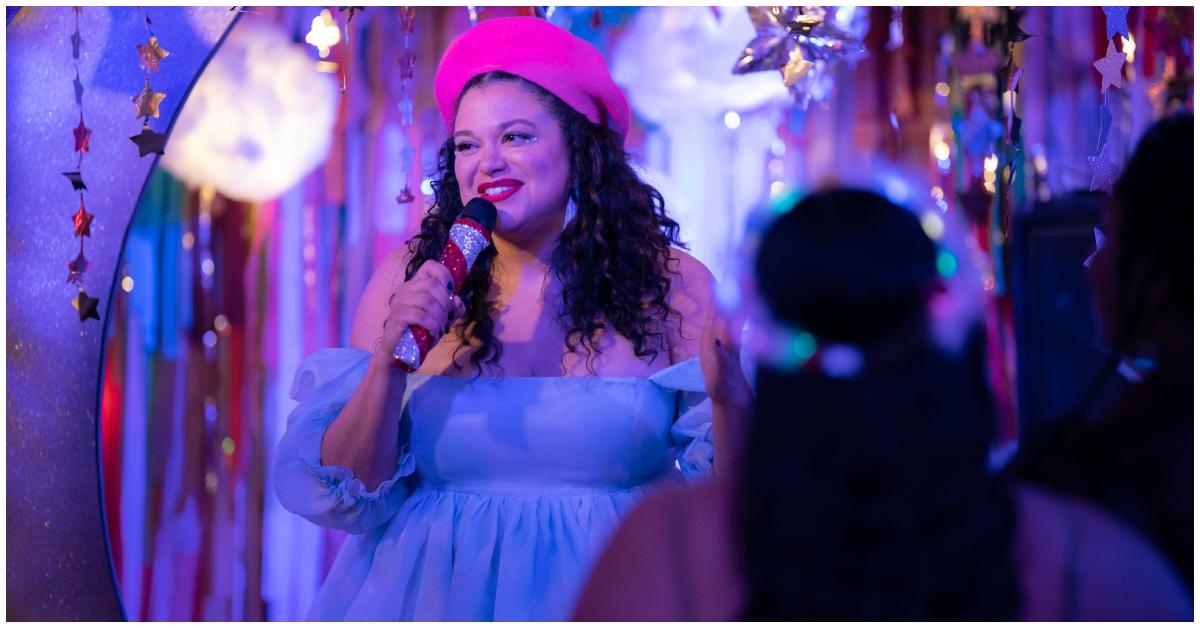 Mavis Beaumont (Michelle Buteau) from Survival of the Thickest may be the newest plus-size baddie to aspire to since the show aired in 2023, but she is just as fierce as the ones many are more familiar with. Mavis's quirky personality and love for style make her intriguing to watch, as well as her relatable moments as a single woman trying to get her life back after a messy breakup. Mavis is also a stylist herself and encourages her clients to dress for their body type rather than everyone's opinions.
Article continues below advertisement
7. Kelli from 'Insecure'
I said it when it was on the air, and I'll say it again: Insecure should've given us more of Kelli Prenny!! Played by Natasha Rothwell, the character was one of the funniest characters in scripted TV and always said the first thing on her mind.
However, what's less appreciated about Kelli is the fact that she was a certified baddie. Kelli always rocked the outfits that real-life plus-size bloggers would wear. And she always wore her natural curls, which always looked pristine.
Article continues below advertisement
8. Mercedes from 'Glee'
Mercedes Jones (Amber Riley) was the baddie to watch during Season 1-6 of Glee. She had hands down the best voice of the glee club (don't fight me, fight your mama) and wasn't afraid to let her talent shine through whenever possible. Though her fellow glee club members, namely Rachel Berry (Lea Michele), always tried her, Mercedes kept it cute and snagged a few cuties like the blonde bombshell Sam Evans (Chord Overstreet).
Article continues below advertisement
9. Gloria from 'Waiting to Exhale'
In the movie Waiting to Exhale, Gloria, Loretta Devine's character, is a plus-size baddie who needs a little help being convinced she is a plus-size baddie. Like many women, Gloria felt insecure about her body after gaining weight. Sis almost blocked her own blessings when she wouldn't allow her love interest, Marvin (Gregory Hines), to love her. Eventually, though, she gave in and was the only one in her friend group with a healthy relationship once the movie ended.
Article continues below advertisement
10. Coretta from 'The Steve Harvey Show' AND Baby D from 'Next Friday'
Lady of Rage was one plus-size baddie who doesn't get enough credit for her impact on the culture. During the '90s, she played two, I'll just say, misunderstood characters — Coretta and Big Dee.
Article continues below advertisement
The Lady of Rage's character, Coretta, was known as the school bully on The Steve Harvey Show. However, in between her tough girl moments was a sweet side to the character. And although she mostly wore baggy clothes, Lady of Rage's natural beauty radiated in all her scenes. The character's small role as Big Dee in Next Friday is also incredibly iconic.