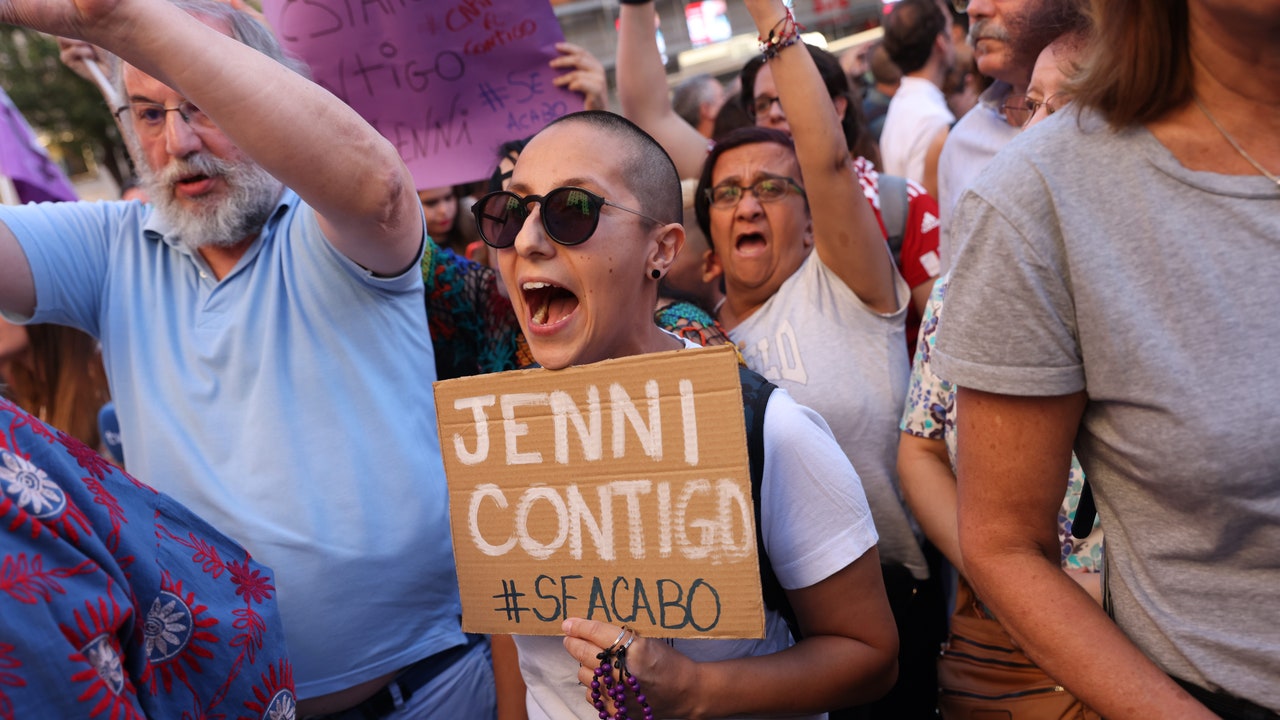 At the beginning of my career, before I had even completed university, I worked on an audiovisual project. It was aimed at women, made by women, and directed by a man. I wasn't paid for my time; it wasn't even an official internship. I showed up and they put a microphone in my hand. A few days later, the boss summoned me to his office. It was the first time I had interacted with him. There was no one else in the room. He went through some video—frame by frame—questioning my physique, encouraging me to lose weight, to grow my hair long, to get a tan. "Don't you realize that all successful women on television look like that?" or "Do you really think that T-shirt suited you?" he asked, as he traced the contours of my body on an image frozen on the screen.
He was in his early 40s, I was in my early 20s. "I'm not going to pursue television; I've realized I don't like it," I told him, and I left. The truth is that for years I have avoided television as a career because of that encounter. A few days later, when I said goodbye, I let my colleagues know that I didn't like the boss and I was surprised that they weren't surprised. We never spoke about it again, not even years later when I met up with them, although it was an experience we all shared. That should not be normal.
The company behind the project was actually a start-up established by a number of young women who wanted to enter the world of fashion. It was mostly run by women. At the top of the pyramid there was a man, but underneath we were all women: the cinematographers, the editors, the journalists. Perhaps, because the focus of the company was fashion and beauty, it was assumed that a female staff was necessary. 
These days, with the Rubiales case, I think a lot about our peers in sports media. Of women who have embarked on their careers vulnerable, enthusiastic, and talented who then find themselves facing sexism at the top—and the bottom and every layer in between. I think of all that they have had to endure, of all that the indignities that they are calling out and naming in the days after the president of the Royal Spanish Football Federation, Luis Rubiales, forced an unwanted kiss on forward Jenni Hermoso during the celebration following the Spanish women's team win at the World Cup.