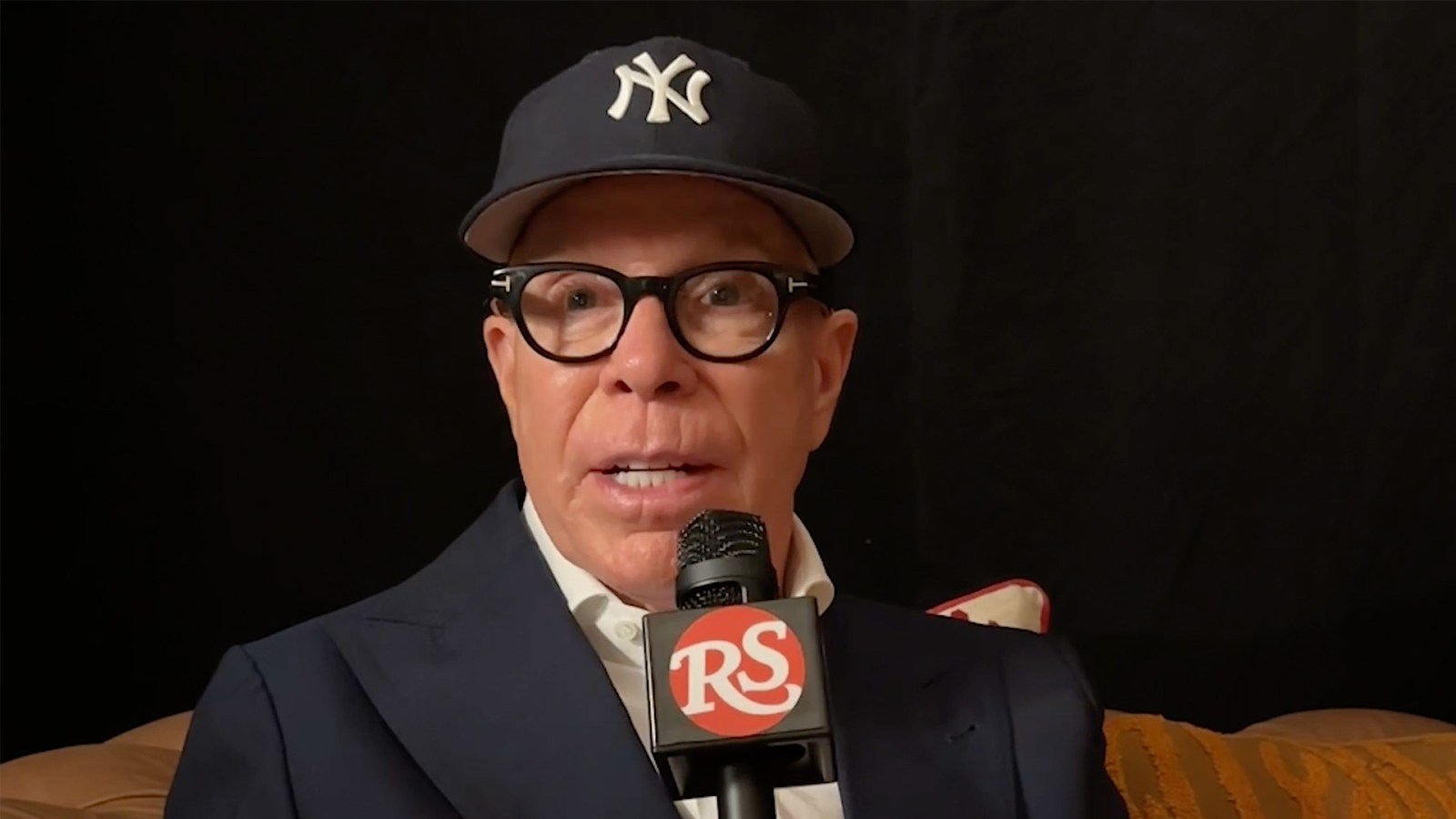 Last year, Tommy Hilfiger returned to New York Fashion Week in Brooklyn after a three-year hiatus — and hasn't taken the foot off the gas since. This year, head honcho Tommy Jacob Hilfiger and SZA hosted a brunch to celebrate the brand's Fall 2023 campaign, which stars the Grammy-winner, her mother Audrey Rowe, her father Abdul Mubarak-Rowe, her niece Savannah Rowe, and other friends.
The brand's new campaign emphasizes family and familial bonds, something Hilfiger tells Rolling Stone he didn't want to fake or force this time around.
"Years ago, we did a campaign with a family, but it was a fake family," Hilfiger says. "We wanted this time around to create reality advertising with celebrities who are meaningful and who're close to their families."
SZA, Hilfiger says, was a natural fit for the campaign, calling her a style icon with untapped influence.
"Whatever she wears on stage, all of her fans want to wear," Hilfiger says. "I'm not sure what's going to happen during the awards season coming up, but I would assume she's going to be very much a part of it."
And the brunch was a celebratory affair: Quavo posed with GloRilla near a giant bookcase; Madelyn Cline and Lukas Gage chatted with friends on the patio; and SZA and her family celebrated with Hilfiger and members of the team.
The campaign also features Quincy Jones, Paloma Elsesser, Amber Evangeline Valletta, Devon and Steve Aoki, and a multigenerational collection of the stars' family and friends.
During the brunch, Rolling Stone hung out in Hilfiger's greenroom to talk about the musicians he thinks have the best personal style, how he and Naomi Campbell brought hip-hop to London, his friendship with Jann Wenner, and more. Watch videos from the interviews below.
Hilfiger says Rolling Stone founder Jann Wenner, whom he's been friends with for over 40 years, used to give him back magazine issues with his favorite musicians on the covers as gifts.
"He would always give me past covers, or past issues of Rolling Stone," Hilfiger says. "So I have a collection of vintage Rolling Stone magazines in my home. I'm a Rolling Stones fan, so he gave me different covers of Mick Jagger, Keith Richards, David Bowie, Dylan, he gave me a Led Zeppelin cover…"
Hilfiger adds that his connection to the magazine goes back even further than the Tommy Hilfiger brand as we know it. Before Hilfiger started the brand, he opened his first store at 18 years old called People's Place in his hometown of Elmira, New York.
"I sold everything from incense to bongs to albums to cool clothes, but I also sold magazines, and Rolling Stone was the magazine."
When it comes to listing the artists that have influenced the growth of the Tommy Hilfiger brand, the founder puts them into two categories: rock and hip-hop. 
"From the rock world, I loved the Stones, David Bowie, Lenny Kravitz, Led Zeppelin, and a lot of the supergroups from England I was pretty obsessed with."
As for rap, Hilfiger shouts out Puffy (now Sean "Diddy" Combs), Jay-Z, LL Cool J, and more. "When TLC, Salt-N-Pepa, Missy, and some of the female artists started touring and coming on the scene, it was like, 'Okay, these are my girls, we got to dress them!'"
In 1996, Hilfiger took the brand overseas for its first fashion show outside the United States. Kate Moss and Naomi Campbell walked while Treach from Naughty by Nature performed. Having decided the show would take place during London Fashion Week in the city's Natural History Museum, Hilfiger recalls members of the British press seeing something he says they had never seen before.
"The British press, sitting in the front row, all proper, writing notes about the show, but they'd never seen anything like that," Hilfiger says. "They'd never seen hip-hop. They'd never heard rapping. It was a game-changer. All the young people in London started becoming obsessed with rap and hip-hop."
Like with SZA, the brand continues to partner with talent at the upper echelons of their respective fields — recent collaborators include two-time Emmy Award winner Zendaya, seven-time Formula One world champion Lewis Hamilton, supermodel Gigi Hadid, and more. Hilfiger says he's only looking to work with talent interested in a hands-on approach — not those looking to cash a quick check.
"Gigi was really excited to do it. Zendaya was really excited to do it because they wanted to be in the design studio with us," Hilfiger says. "They wanted to be part of the creative process." 
Hilfiger listed off some artists who he thinks have a great sense of personal style, including Coi Leray, GloRilla, Lil Baby, and Jack Harlow, who partnered with the brand's 'Pass The Aux' campaign in 2021.
"Do you know Rob49," Hilfiger asks. The rapper is having a breakout year, appearing on Travis Scott's Utopia standout "Topia Twins" and landing on the 2023 XXL Freshman Class list.
"He's really cool," Hilfiger adds, flashing a smile of someone putting another name on to their newest musical obsession.