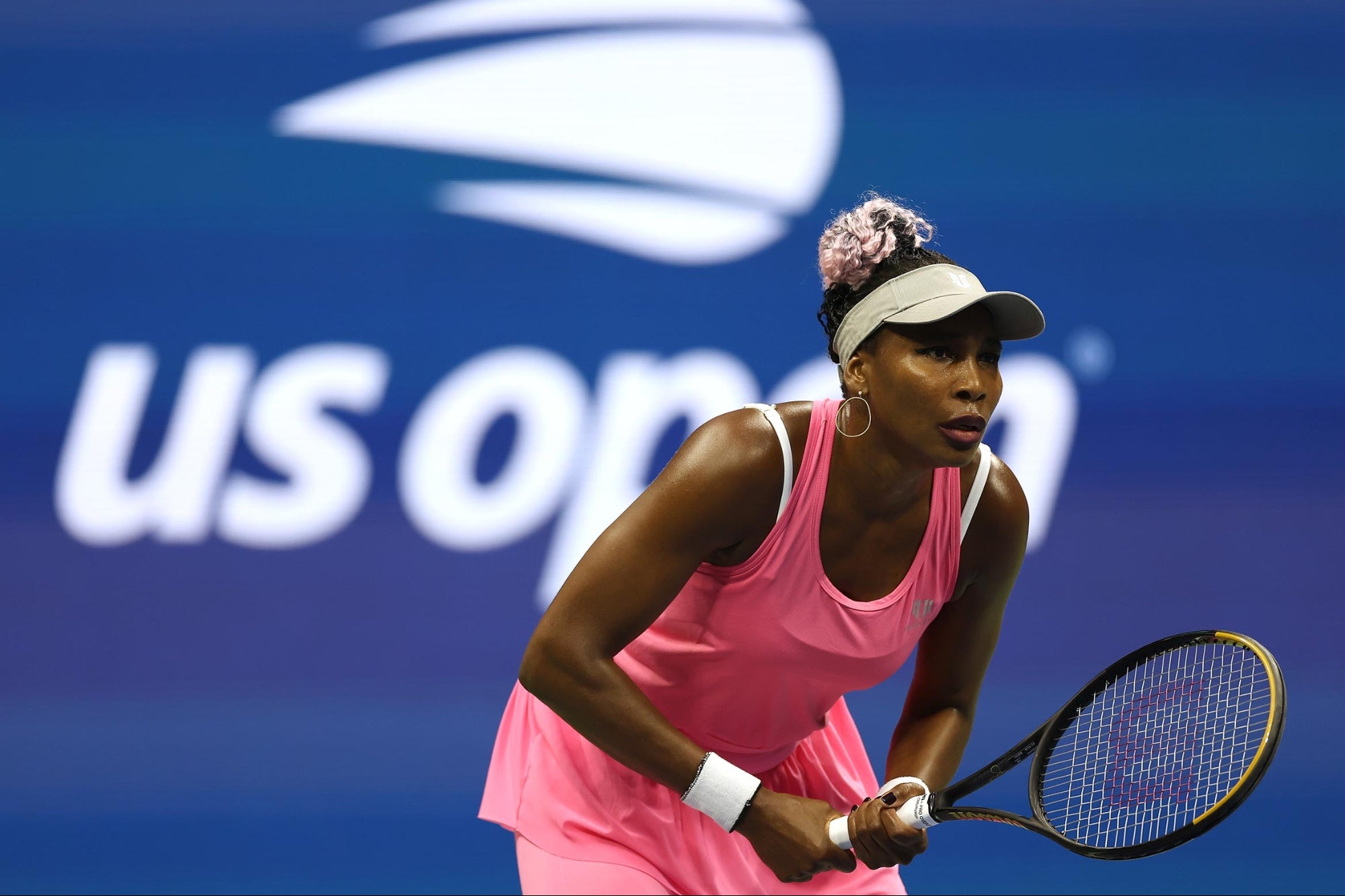 Opinions expressed by Entrepreneur contributors are their own.
This story originally appeared on Under30CEO.com.
Tennis great Venus Williams has amassed an impressive net worth by 2023 through an illustrious career on the court and strategic endorsement deals. Since turning pro in 1994, the seven-time Grand Slam champion has not only racked up over $42,513,897 in prize money, but she has also boosted her net worth via various endorsements and businesses. Back in 2019, Venus was the top-earning female tennis player, taking in $5.9 million.
Let us delve deeper into her journey from a tennis legend to a multi-faceted entrepreneur.
Advocacy for equal pay in tennis
A staunch supporter of equal pay within the tennis world, Venus played an integral part in securing equal prize money for female players in 2007. This landmark shift set a historic precedent, with both female and male players receiving the same prize money for the first time. Williams' advocacy and perseverance led to not only increased financial benefits for women players but also elevated the status and visibility of women's tennis worldwide.
Pioneering endorsement deals
Venus' sponsorship portfolio includes a groundbreaking $12 million, five-year contract with Reebok at just 15 years old. In 2000, she inked an even more substantial $40 million, five-year deal. These partnerships with Reebok propelled Venus into the global limelight and set the stage for future athletes to land high-paying endorsement deals. The $40 million agreement in 2000 cemented her position as a groundbreaker in sports sponsorship, as she simultaneously bolstered the brand and its international reputation.
Lucrative brand collaborations
The tennis icon has partnered with numerous brands, such as American Express, Blue Cross Blue Shield Association, Stitch Fix, Wilson, Tide, Kraft, Ralph Lauren, and Lacoste. These collaborations have not only attributed to her financial success but elevated her global recognition and influence as well. As a result, Venus has been able to actively support various social and environmental causes close to her heart while cementing her impact both on and off the court.
Enterprising business ventures
Beyond her achievements on the court and within sponsorships, Venus has proven herself as a shrewd entrepreneur. In 2007, she launched her clothing line, EleVen, and later co-founded a direct-to-consumer athletic wear company called Happy Viking. With these ventures, Venus continually broadens her empire, asserting herself as a formidable business force within the fashion and wellness industries.
Related: Most Friends Don't Make Good Business Partners. But Here Are 3 Things You Can Do to Change That.
The health-conscious EleVen brand
EleVen, a brand with an emphasis on health and lifestyle, has garnered attention and collaborated with professional athletes from various sports, such as basketball, soccer, and tennis. These partnerships have helped thrust the brand into the spotlight, showcasing their innovative products that encourage healthier, more active lifestyles on an international level.
EleVen at Wimbledon
Venus has showcased EleVen's stylish and unique designs during her Wimbledon appearances. With both her performance and her clothing line making an unforgettable impression at the prestigious event, Venus has firmly carved out her place within the sports fashion industry.
Related: She's The First Bangladeshi Woman to Work On Wall Street. This Is The Mindset Shift She Made to Convince Skeptics to Invest In Her Longshot Mission.
A remarkable journey: tennis legend to business icon
Venus Williams' remarkable journey from a talented young tennis player to a prosperous businesswoman has undoubtedly inspired millions worldwide. Her determination, passion, and unwavering drive for success have played an essential role in molding her thriving career, both on and off the court. By 2023, her impressive achievements in tennis and entrepreneurship have solidified Venus Williams' significant net worth and impact in the global sports and business arenas.