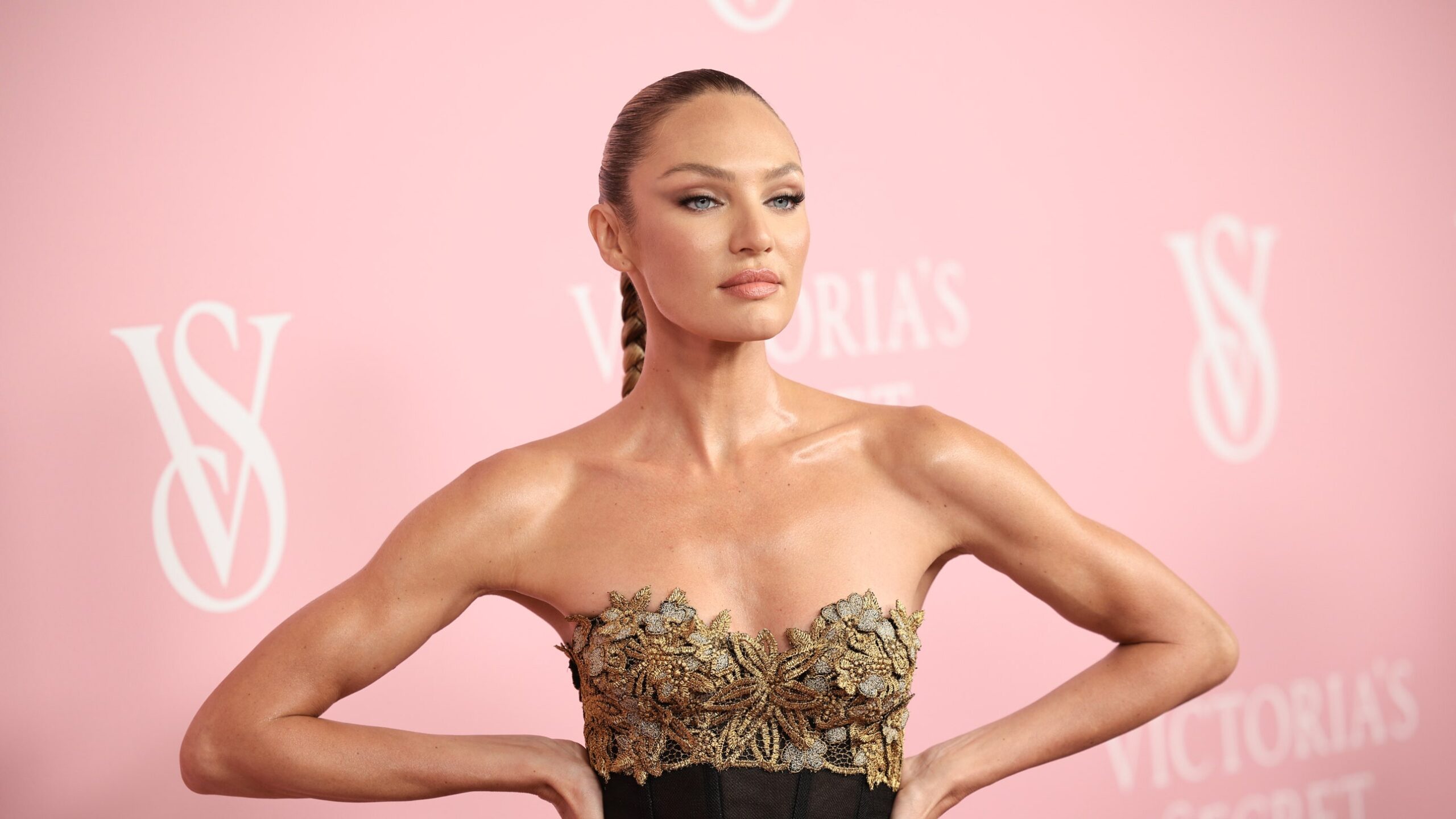 The period from 1995 to 2018 was culture-shifting: Technology spread throughout the world. War raged in the Middle East. The global financial market collapsed. Climate change evolved from an academic theory to an accepted, existential threat. The gay rights, Occupy Wall Street, Black Lives Matter, and #MeToo movements reshaped the American social landscape. All the while, the annual Victoria's Secret fashion show—an aspirational, glamorous, silly spectacle—proved a constant.
Each year, millions tuned in to watch some of the most beautiful women in the world parade down endlessly inventive runways. Naomi, Tyra, Heidi, and Gisele stomped to thumping music. The show was often divided into themed collections (Circus, Christmas, etc.). Whatever the kooky fairy tale or slumber party-themed get-ups, the focus was always on women, who were molded to a singular vision: an angel.
Yet by its final show, Victoria's Secret felt archaic—and its sales reflected that. Public relations problems mounted. In 2019, longtime Chief Marketing Officer Edward Razek made insensitive comments to Vogue about transgendered and inclusive-sized models that cost him his job. In 2020, The New York Times published an exposé that alleged a culture of misogyny and bullying. CEO Lex Wexner, shadowed by his intimate relationship with Jeffrey Epstein, stepped down. A Netflix documentary gleefully captured the company's decline.
Yet in 2022, Victoria's Secret became an independently traded company, and Amy Hauk came on as its CEO. The future was bright.
So, half a decade after the end of Victoria's Secret's heyday—in which time we've endured a global pandemic, a racial reckoning, a political insurrection, and a war in continental Europe—we return to its fashion show, wiser and older. As guests approached the Manhattan Center last night, many wondered aloud what of the old VS would remain. Would there be multi-million dollar fantasy bras? Would there be wings? Would there be a runway?
As attendees soon found out, the answer to all of these quandaries was not a definitive no: There were many throwbacks. The first and most notable was the star-studded guestlist. The old runway shows were marked by famous faces in the front row, and a dizzying array of notables walked the pink carpet laid out on 34th Street. Movie stars (Brooke Shields, Priyanka Chopra Jonas) stood alongside models with famous mothers (Lila Moss, Lourdes Leon) in front of the flurry of flashing lights. Renowned comedians (Ziwe Fumudoh, Chloe Fineman) brushed shoulders with social media personalities (Serena Kerrigan, Alix Earle). Even New York designers Elena Velez and Joseph Altuzarra—both dressed in all black, contrasting with the bright lingerie surrounding them—came out to support the festivities. The real stars, however, were the former angels: Adriana Lima, Candice Swanepoel, Gigi Hadid, Naomi Campbell, and others who famously represented the brand at its height.