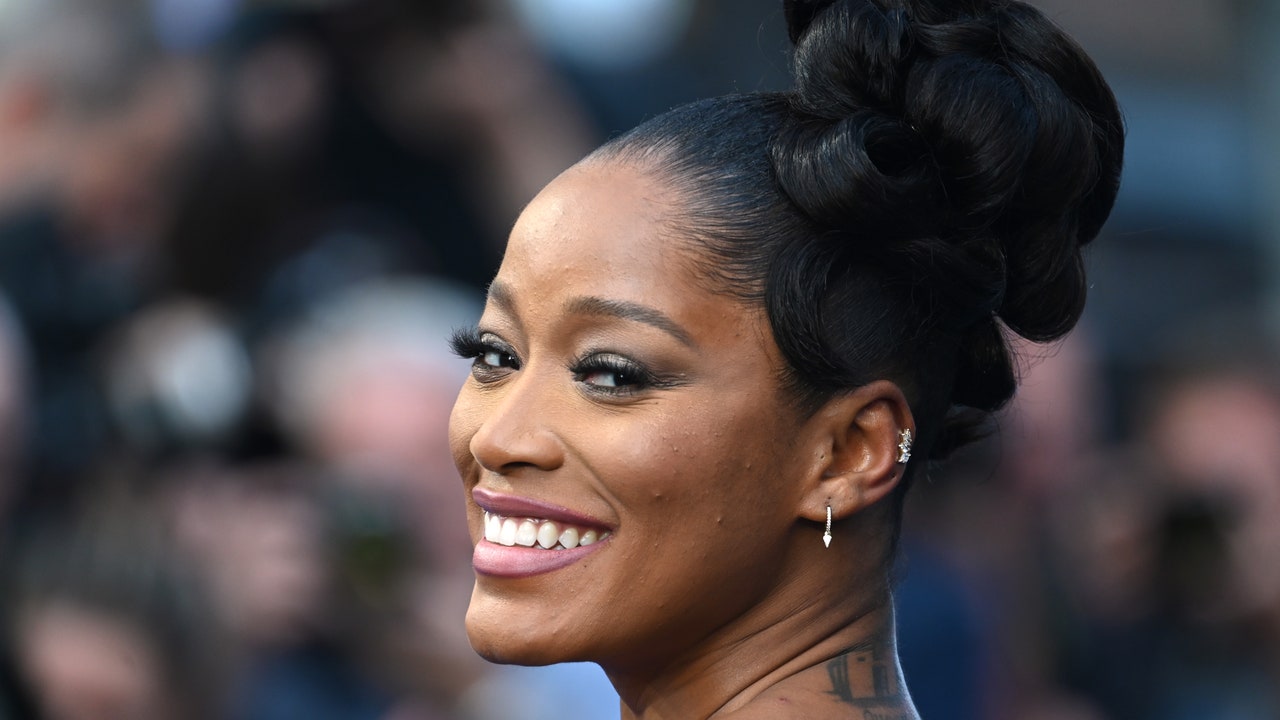 Keke Palmer is not one to let other people get in the way of her being her most authentic self, and that's certainly not going to change now that she's 30.
In celebration of her 30th birthday on August 26, the actor posted a series of sexy, greased-up photos in which she wears a cheeky black unitard. She captioned the pics with a #DurrtyThirty hashtag and a message of gratitude for another year around the sun. (See the photos here.)
But gratitude wasn't the only message Palmer was sending. The cut of her one-piece revealed a tattoo located juuuuuust under her butt. At first glance, you can make out letters and numbers in cursive script, but it'll take a bit of zooming in to get a closer look at what it says: January 21, 1994.
It wasn't long before fans pieced together what the date signifies: It's the birth date of Palmer's "partner in crime" and father to her son Leo, Darius Jackson.
Yes, the same Darius Jackson who came under fire earlier this summer after he shamed Palmer for wearing a dress that revealed her "booty cheeks" to an Usher concert.
"It's the outfit tho.. you a mom," Jackson wrote in quote-tweet response to a video of Palmer enjoying herself at the show. After facing backlash for passing judgment, Jackson only doubled down, writing in a second tweet, "We live in a generation where a man of the family doesn't want the wife & mother to his kids to showcase booty cheeks to please others & he gets told how much of a hater he is." Both tweets have since been deleted from X (the platform f.k.a. Twitter).
Following the drama, Palmer shared even more photos of herself in the offending dress, which she captioned, "I wish I had taken even more pictures but we were running late!"