It's no secret that Black women love changing their hair. From braided hairstyles to curly fros to bundles, the versatility of Black hair is one of many elements of our much-discussed "Black girl magic." This week, Winnie Harlow put this ethos into practice when debuting her newest hairstyle. After attending Beyoncé's Renaissance World Tour in Las Vegas, the supermodel took to Instagram to show off her new cropped and curly haircut.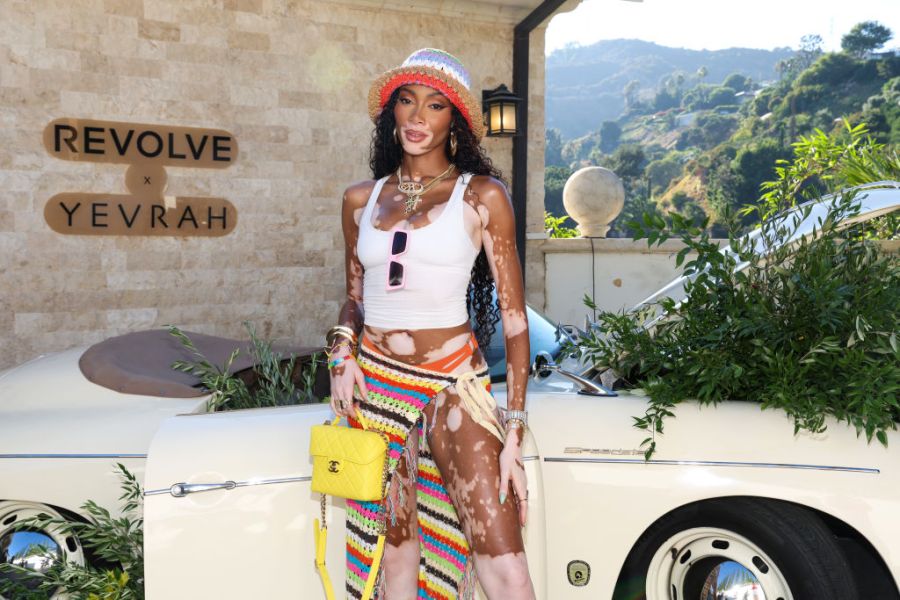 Swapping her waist-length bohemian braids for a short curly cut, Harlow captioned the post "hair renaissance." While the caption was a play on Beyoncé's album title, Harlow's post reminds us of the deep connection between Black people and their hair, especially Black women. Often referred to as one's "crown," hair holds significance in the Black community and is often seen as a form of personal expression. 
During the Black Power movement, members of the Black Panther party wore afros in resistance to Eurocentric beauty standards. Today, there is a resurgence in Black pride expressed through hair, most notably through those loc'ing their tresses in an effort to proclaim their Blackness and release themselves from the limitations of societal norms.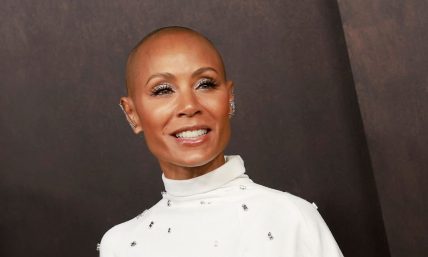 As Coco Chanel once said, "A woman who cuts her hair is about to change her life." Whether motivated by a breakup, a natural hair journey, a life challenge, or a simple desire to switch things up, a "big chop" is another indicator of personal change. 
Though Harlow declared her hair renaissance with a haircut, a cut is not a requirement. As the name suggests, a "hair renaissance" is a revival of one's appearance, steering away from the norm to try something new. For women like Michelle Obama, Megan Thee Stallion, and more, changes in their hairstyles have reflected changes in their personal lives, careers, and more. Here are some of Black culture's most notable hair renaissance moments: 
Ayanna Presley
For Rep. Ayanna Pressley of Massachusetts, her hair played a role in her political career. After becoming known for wearing Senegalese twists which served as inspiration for many little Black girls, in 2020, Pressley revealed her hair loss as a result of alopecia. Now known for confidently rocking a bald head in the House of Representatives, Pressley's transformation reflected her ongoing journey with the disease that causes hair loss, and an affirmation that her hair is not her identity. 
Michelle Obama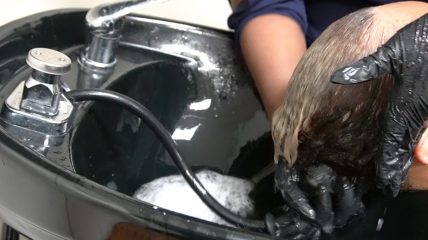 Former first lady Michelle Obama's hair renaissance took place after President Barack Obama's term in office. As previously reported by theGrio, the former first lady avoided wearing braids and other natural hairstyles when her husband was in office to avoid additional unwanted media attention. However, since leaving the White House, Obama has been seen rocking curly hairstyles and braids, a style she reportedly always wanted to explore. 
Lena Waithe 
When actress, producer, and screenwriter Lena Waithe entered the public eye, she quickly became known for her signature locs. However, in 2018, the Emmy award-winning star traded her loc'd tresses for a low cut, which she described as a part of her self-discovery. 
"I felt like I was holding onto a piece of femininity that would make the world feel comfortable with who I am," said Waithe, explaining that the decision made her feel like "she really stepped into" herself. 
Meagan Good
Since splitting from her ex-husband, DeVon Franklin, Meagan Good, who had been known to rock a pixie cut, has been experimenting with new styles. From faux locs to bundles, Good has been trying new hairstyles and colors in recent years. 
Jada Pinkett Smith
Prior to becoming an alopecia advocate, Jada Pinkett Smith used turbans to hide what she admitted to be a scary experience. In 2018, Pinkett opened up about her struggles with hair loss caused by alopecia. 
"My hair has been a big part of me. Taking care of my hair has been a beautiful ritual…but I had to put it in a spiritual perspective," Pinkett Smith said in an episode of Red Table Talk. "[…] What else would you put on the table for god to take? Take the hair." 
Since first revealing her bald head in 2021, Pinkett Smith has proudly shown off her bald head and her journey with alopecia. 
Tamar Braxton
After a rough year of dealing with a divorce and network deals, Tamar Braxton shaved her head in 2018. Despite the public scrutiny, Braxton shared that cutting her hair was key to her healing journey. 
"My short hair represents my freedom," Braxton told Page Six."The way I was dealing with things wasn't a way I was necessarily proud of . . . I was masking my feelings, and it started with the hair." 
---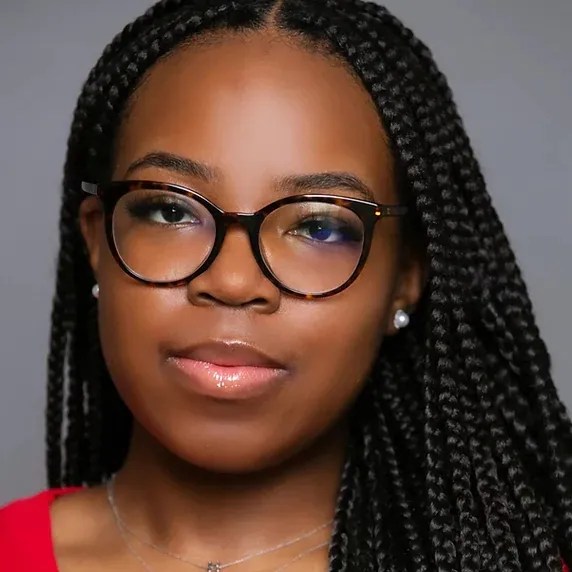 Haniyah Philogene is a multimedia storyteller and Lifestyle reporter covering all things culture. With a passion for digital media, she goes above and beyond to find new ways to tell and share stories.
TheGrio is FREE on your TV via Apple TV, Amazon Fire, Roku, and Android TV. TheGrio's Black Podcast Network is free too. Download theGrio mobile apps today! Listen to 'Writing Black' with Maiysha Kai.