The most important and innovative leaders in DC's tech scene right now. Entrepreneurs, government officials, cybersecurity experts, venture capitalists, and others to know.
Washington's tech landscape hasn't been spared the upheaval that has marked the American tech industry of late—from the drying-up of venture capital and the collapse of Silicon Valley Bank to the roller coaster that is crypto to layoffs at Amazon, Alphabet, Meta, and other seemingly inviolable internet giants.
But there's one particular bright spot for the region—artificial intelligence. AI's evolution has long been intertwined with Washington: In the early 1960s, pioneering AI researchers got their first meaningful boost of funding in the form of a grant from a wing of the Defense Department known as the Advanced Research Projects Agency.
Sixty years later, we call that Defense Department shop DARPA, and it is once again a major player in AI exploration. The organization—headed by 2023 Tech Titan Stefanie Tompkins—is pushing what it calls AI Forward, an initiative that aims to figure out how the country can, in the interest of national defense, best tap the technology.
DARPA is hardly alone. Just about every slice of the local tech world is rushing to figure out what exactly AI can mean for it, from startups such as Arlington's Wellthi, which uses machine learning to figure out how its users are thinking about their financial health, to the Biden White House, which is attempting to promote guidelines for good use of the tech, warning that "important progress must not come at the price of civil rights or democratic values."
There's much more to the tech ecosystem than AI. But the field serves to capture how many of the Tech Titans on this year's list see themselves—not as players in some sort of Silicon Valley on the Potomac but as part of a unique technology incubator, and force in its own right, working together in the constant collaboration and competition from which, history teaches us, innovation is born.
Entrepreneurs, Founders, and Early-Stage CEOs
Reggie Aggarwal, David Quattrone, and Chuck Ghoorah
Cvent
CEO and Founder (Aggarwal), Cofounder and CTO (Quattrone), and Cofounder and President of Worldwide Sales and Marketing (Ghoorah)
The Tysons event-tech firm went public, for the second time, in 2021 in a deal worth $5.3 billion and is determined to stay on the cutting edge of how people gather post-pandemic. Its new AI Writing Assistant is meant to sharpen session descriptions and put attendees in seats, virtual or offline.
---
Amena Ali
Optoro
CEO
Last year, Ali took over from the cofounders of the merchandise-­returns platform—used by such retailers as Best Buy and Vineyard Vines—to scale the 15-year-old company and, amid a boom in online shopping, help keep unwanted products out of landfills.
---
Randy Altschuler
Xometry
CEO
Altschuler has helped the billion-­dollar North Bethesda manufacturing platform he founded—used by customers like BMW and NASA—navigate a dramatic slowdown in global production. In January, Xometry launched a new version of its online marketplace tailored to the UK.
---
Justin Antonipillai and Amol Deshpande
WireWheel
CEO (Antonipillai) and Chief Scientist (Deshpande)
Antonipillai and Deshpande's Arlington data-management company is working to help customers navigate a raft of new data-privacy laws in the US, from California to Colorado to Connecticut.
---
Jim Bankoff
Vox Media
Chairman and CEO
Bankoff's media company had a busy year: adding new shows to its podcast network—including those of Sam Sanders, Esther Perel, and Kara Swisher—as well as seeing New York's Andrea Long Chu take home the Pulitzer Prize for criticism.
---
Sanju Bansal, Dan Ross, and Aneesh Chopra
CareJourney
Chairman (Bansal), CEO (Ross), and President (Chopra)
Arlington's CareJourney helps healthcare customers make sense of the heaps of data the field produces—and in April, it partnered with US News & World Report to weave CareJourney's stats into the publication's tool for finding good doctors.
---
Kevin Bennett
Caribou
CEO
Bennett's company, launched in 2016 as MotoRefi, aims to get users comfortable refinancing their cars online. It seems to be working: The DC firm is valued at more than a billion dollars, and Bennett is now gunning for the insurance market.
---
Ashwin Bharath
Revature
CEO
Bharath cofounded the Reston company—today with additional offices from Chicago to Chennai, India—to train and hire out tech-skilled workers. It partners with schools such as Howard University to bring fresh software-­engineering talent to companies including Google.
---
Rohan Bhobe
Nava Public Benefit Corporation
CEO
Bhobe and others who helped rescue HealthCare.gov's initial rollout in 2013 created Nava to, as the DC company's website puts it, "help our public institutions adapt to the challenges of the digital age"—with clients such as the Centers for Medicare & Medicaid Services and the state of California.
---
Jennifer Bisceglie
Interos
Founder and CEO
Bisceglie's billion-dollar company uses AI to help customers manage their supply chains. In April, the Navy picked the Arlington firm to do just that. At the time, Bisceglie said in a press release: "There is no defensible position for the supply chain status quo."
---
Matt Calkins
Appian
Founder and CEO
Appian, the "low code" software-­programing platform with a market cap of more than $3 billion, is leaning into AI. In March, the McLean company released a plug-in for integrating ChatGPT into its tool set.
---
Michael Chasen
Class Technologies
Cofounder and CEO
Chasen's Zoom-based teaching-­software company took off during the pandemic, and in April the DC firm acquired a California cloud-based company to help Class reach a new crop of students: federal and corporate workers.
---
Timothy Chi
The Knot Worldwide
CEO
Chi is leading the Knot as Gen Z reaches "marrying age," with their own view of how weddings work. Recent research suggests the Chevy Chase company is well positioned: That generation, it found, is ten percentage points likelier than millennials to chat online with vendors.
---
Matthew Desch
Iridium Communications
CEO
Desch's McLean satellite-­communications firm, worth more than $6 billion, announced in January that it was joining with the wireless-telecom company Qualcomm to put messaging and emergency tools in select Android phones.
---
Chris Duffus
FonBnk
Founder and CEO
Launched in 2019, Fonbnk aims to treat airtime like digital currency. The company announced this year it was partnering with the East African financial-­services network Tanda to roll out a marketplace for trading phone credits.
---
David Felsenthal
EAB
CEO
Felsenthal leads the DC company formerly known as the Education Advisory Board, which aims to help thousands of schools figure out how to, among other things, attract new students—including through immersive virtual tours that feel like being on campus.
---
Andy Florance
CoStar Group
Founder and CEO
This DC real-estate-intelligence company with a presence in more than a dozen countries is breaking ground on a 750,000-square-foot research-and-tech campus in Richmond, which it says will introduce some 2,000 new jobs.
---
Fonta Gilliam
Wellthi
Founder and CEO
Gilliam, a former US diplomat, now runs Wellthi, specializing in what the Arlington company calls "social banking"—equip-ping banks with digital tools that encourage users to improve their financial standing by working alongside friends and family.
---
Jeff Grass
Hungry Marketplace
Chairman and CEO
In June, six-year-old Hungry—a platform for connecting chefs and restaurants with companies seeking good meals for their workers—completed a new funding round, raising an additional $10 million. Chef Tom Colicchio is among its backers.
---
Alix Guerrier
DonorsChoose
CEO
Last year, Guerrier, a former public-­school teacher, took over at the helm of Donors­Choose, which helps educators bring in money for their classrooms—including studying what makes for the perfect fund­raising email.
---
Tim Hwang
FiscalNote
Chairman, CEO, and Cofounder
Hwang's digital-intelligence company went public in the summer of 2022 and is now worth more than $320 million. The firm—which owns CQ Roll Call—is leaning into its artificial-intelligence offerings, including a plug-in for Microsoft's Bing.
---
E. Wayne Jackson III
Sonatype
CEO
The Fulton, Maryland, firm—which was acquired by Vista Equity Partners in 2019—has achieved huge scale. Sonatype recently reported that it has, on behalf of customers including Toyota and the US Treasury, analyzed more than 120 mil-lion open-source-­software components for safety. The tagline? "Develop software fearlessly."
---
Reid Jackson
Unison
CEO and President
The Dulles company led by this former Booz Allen Hamilton exec helps customers figure out the best way to buy products. It has massive reach in the capital, working with all of the nearly doz­-en and a half cabinet agencies.
---
Marc Katz
Custom Ink
Cofounder and CEO
Founded in the late '90s and headquartered in Fairfax's Mosaic District, Custom Ink has become an online print-on-demand giant, offering customized versions of everything from hoodies to hand sanitizer.
---
Michael Keeler
LeaseAccelerator
Chairman and CEO
Keeler's Reston firm equips corporate administrators to better manage the products and properties they lease—2 million (and counting) assets tracked, the company says. In May, it snatched up Deloitte's LeaseController, a suite of online software tools that helps accountants keep tabs on the money side of equipment and real-estate leases.
---
Thomas Kramer
IonQ
CFO
The College Park quantum-­computing shop that Kramer helps lead has a market cap of more than $3 billion. This year, it made its IonQ Forte widely available—the company describes it as "the first software-configurable quantum computer."
---
Alberto Lacaze
Robotic Research and RR.ai
Chairman and CEO
Lacaze's two Clarksburg companies work to turn a wide range of vehicles autonomous. This spring, RR.ai was one of a small handful of vendors selected by the US Army and the Defense Department's Defense Innovation Unit to perfect so-called uncrewed military vehicles.
---
Cary Lawrence
Decile
CEO
Lawrence's customer-analytics firm, spun off of SocialCode in 2020, now serves brands ranging from Athletic Greens to the Miami Heat to the knife maker Wüsthof and has rolled out AI-generator user personas.
---
TJ Leonard
Storyblocks
CEO
Leonard's Storyblocks sets up creators with unlimited videos, images, and sounds. Founded in 2009, the Arlington company has amassed a library with more than a million pieces of content.
---
Charles Miller
Lynk
Cofounder and CEO
Falls Church's Lynk connects satellites to cell phones, with the ambition of making sure few places on the planet are out of communication range. This spring, it announced it had struck a deal with Canada's Rogers Communications to use Lynk's technology in connecting the country from British Columbia to the Atlantic coast.
---
Haroon Mokhtarzada
Rocket Money
CEO, Cofounder, and Chairman
In the summer of 2022, the service for stopping unwanted subscriptions that Mokhtarzada cofounded as TrueBill rebranded as Rocket Money, the result of its acquisition in a $1.2 billion deal. Mokhtarzada remains CEO while investing in tech startups such as Instacart.
---
Obi Omile Jr.
TheCut
Cofounder and CEO
Omile's app for matching barbers with people needing haircuts has, the company says, grown to more than 5 million users and recently added a new offering: enabling shop owners to connect with aspiring barbers looking for a chair.
---
Ellen Patterson
EverFi
President and Chief Impact Officer
A former teacher, Patterson helps set strategy for the financial-­education company born in DC and acquired by South Carolina's Blackbaud in 2021. The firm announced in March that it's partnering with insurance giant Guardian on Minding Your Money, lessons aimed at improving young people's economic habits.
---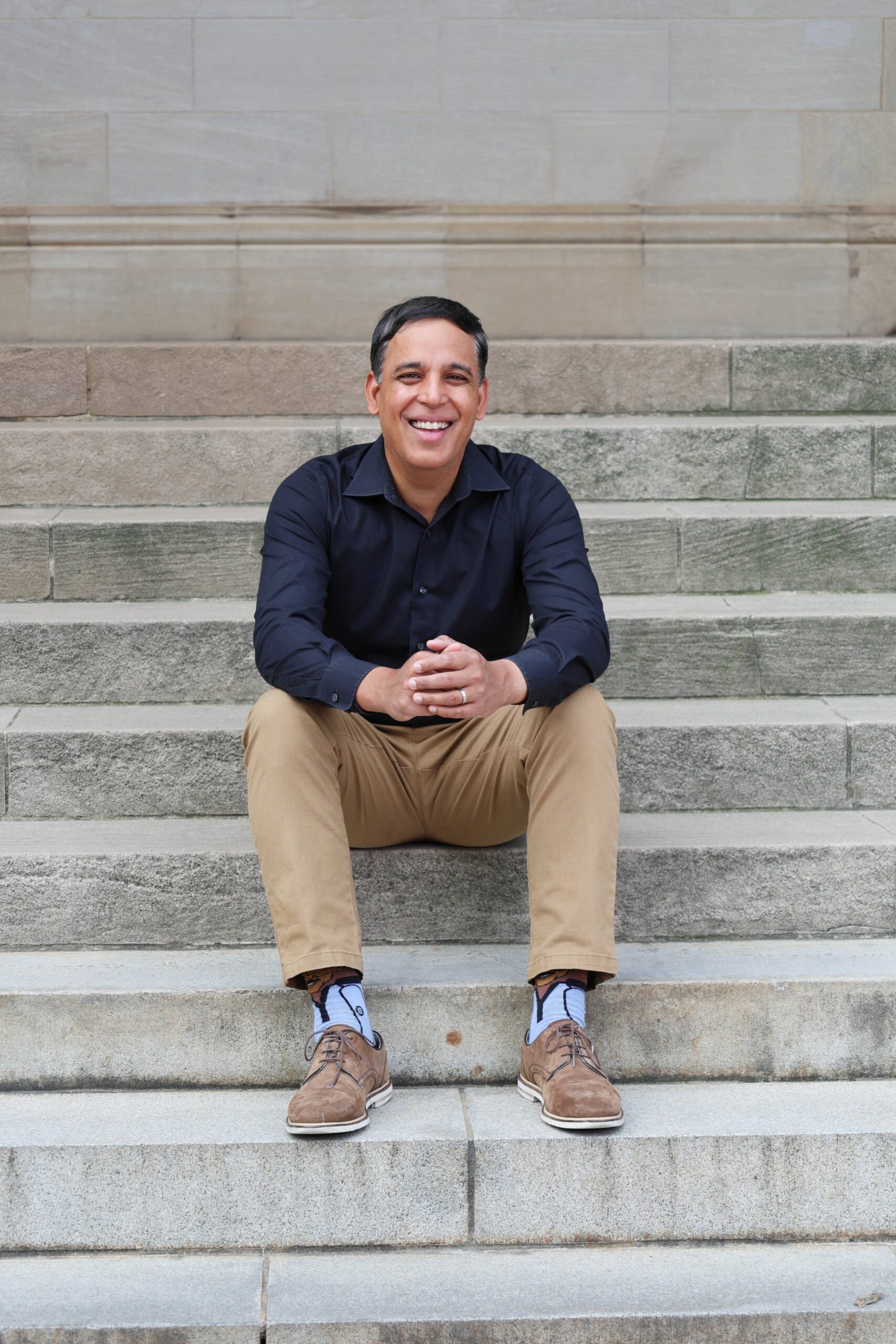 Vijay Ravindran
Floreo
Founder and CEO
Ravindran, who put in time at both Amazon and the Washington Post, now runs Chevy Chase's Floreo, makers of a virtual-reality system geared toward equipping neurodiverse kids with the skills to navigate challenging offline situations. One flagship project: an NIH-backed program with the Children's Hospital of Philadelphia Center for Autism Research, called "Police Encounters."
---
Abir Ray
Expression
CEO and CTO
Founded by Ray in 1997, Expression has long made its name in helping federal agencies manage electromagnetic spectrum—whether picking the right frequencies or avoiding interference—but has in recent years leaned into building out its capacity in everything from advanced data analytics to the use of AI in defending against security threats. Key customers include the US Treasury and the Navy.
---
Rick Rudman
Curbio
Founder, President, and CEO
Curbio—founded after a friend asked Rudman for financial help in fixing up a house presale—raised $65 million in Series B funding at the start of last year. It announced this spring that it was expanding its popular offerings to include pay-after-closing home-staging services for real-­estate agents.
---
John Serafini
HawkEye 360
CEO
Serafini, a former US Army officer, heads this Herndon company that specializes in using satellites to measure and map radio-frequency signals around the planet—including providing situational awareness on the war in Ukraine.
---
Adam Siegel
Recurat
Cofounder and CEO
Siegel's Recurate works in the field of so-called circular fashion, setting up companies such as Steven Madden, Betsey Johnson, and the outdoor retailer Moosejaw to help customers resell used wares online. A 2022 company report concluded that the practice is no longer "niche" and "not just for Gen Z."
---
Doug Smith
Ligado Networks
President and CEO
Smith's company has raised almost $4 billion in its bid to build out a satellite-communications network and won crucial 5G permissions from the FCC in 2020. Critics, including the Pentagon, charge that its tech could interfere with the use of GPS and other key systems, but Ligado is forging ahead, including making inroads in the direct-­to-device market—connecting the mobile phones in our pockets through satellites in the sky.
---
Jen Sovada
SandboxAQ
President of Public Sector
Sovada, a retired Air Force officer, helps lead this Google spinoff in Arlington, which works with the US government and friendly countries to harness the power of AQ—shorthand for a blend of artificial intelligence and quantum computing.
---
Steve Trundle
Alarm.com
President and CEO
The onetime Micro­Strategy CTO leads a Tysons company focused on cellular-­connected building security that continues to expand its offerings. In January, it announced the launch of Water Dragon, a de­vice that taps ultrasonic tech to let property owners know when they've got a leak.
---
Susan Tynan
Framebridge
Founder and CEO
The custom-framing company Tynan started almost a decade ago has a growing list of storefronts in places like DC's Union Market neighborhood and Fairfax's Mosaic District. The heart of its business, though, remains its online platform built to take the pain out of framing everything from fine art to playoff pennants.
---
Trenor Williams
Socially Determined
Cofounder and CEO
Williams—a doctor by training—leads the social-analytics company, which this year announced a partnership with the information-­exchange company Datavant. The deal will allow life-sciences organizations—think biotech researchers, hospitals, and others in the healthcare space—to access de-identified data on patients in order to address how risk factors affect public health.
---
Back to Top
Appointees, electeds, and government officials
Robin Carnahan and Raylene Yung
General Services Administration
GSA Administrator (Carnahan) and Executive Director, Technology Modernization Fund (Yung)
Carnahan and Yung, charged with helping the federal government more effectively deploy technology, navigate a Washington that's starting to clamor to see the payoff. "In the next five years, we'll certainly see a lot more impact and results being delivered," Yung told FedScoop this spring.
---
Rohit Chopra
Consumer Financial Protection Bureau
Director
Chopra has positioned his agency at the forefront of Washington's debates over ethical AI, writing in an April blog post in reference to algorithms making credit decisions that "there is no exemption in our nation's civil rights laws for new technologies that engage in unlawful discrimination."
---
Alan Davidson
Department of Commerce
Assistant Secretary of Commerce for Communications and Information/Administrator of National Telecommunications and Information Administration
Davidson, a veteran of Washington's internet-­policy circles—he opened Google's first office here—is now a major figure in telecom as the federal point person in distributing some $42 billion in broadband funding.
---
Jen Easterly
Cybersecurity and Infrastructure Security Agency
Director
Easterly heads the agency tasked with protecting digital critical infrastructure—including backstopping the country's voting systems, work that got her predecessor fired by then President Donald Trump. Easterly, who has been lining up staff for the 2024 elections, said in a press release in June: "Our work to support election officials across the nation remains one of CISA's highest priorities."
---
Gary Gensler
Securities and Exchange Commission
Chairman
Gensler has emerged as a top critic of the cryptocurrency world he derides as a "Wild West." Even more, though, he's taken action—bringing cases this year against some of the field's biggest companies, like Binance and Coinbase.
---
Victor Hoskins
Fairfax County Economic Development Authority
President and CEO
The push by Hoskins's organization to grow a tech-talent pipeline for local companies expanded this year to reaching out to those with military ties—spouses, transitioning servicemembers, and vets—to encourage them to take the next step in their career.
---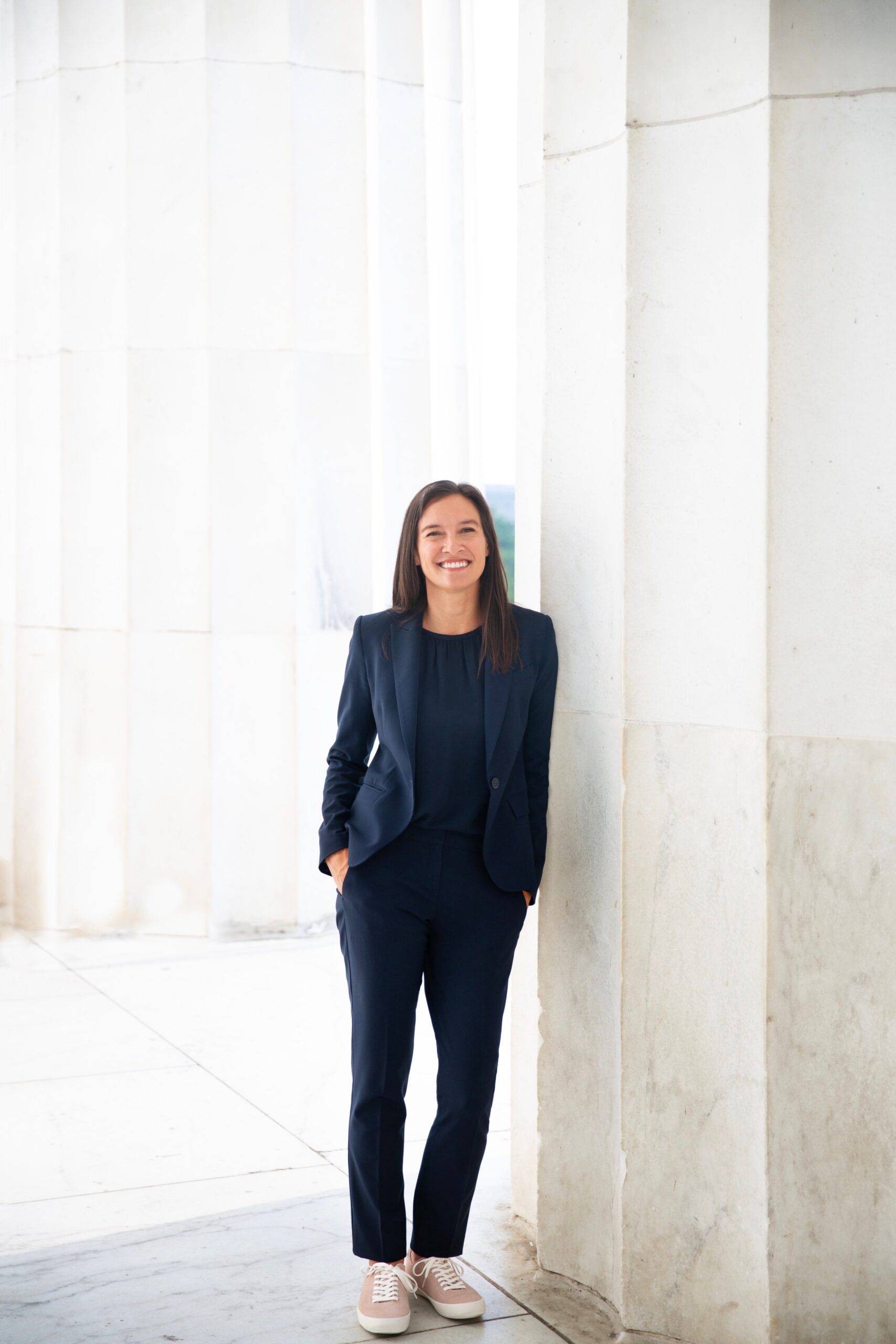 Mina Hsiang
US Digital Service
Administrator
The decade-old government shop Hsiang heads—which partners with federal agencies to improve their digital offerings—has become a major player in Washington, with $200 million provided for its funding in the American Rescue Plan, signed by President Biden in 2021.
---
Eric Hysen and Kelly Fletcher
Department of Homeland Security and State Department
Chief Information Officers
Hysen and Fletcher are tasked with helping modernize the technologies used by their institutions—agencies charged with maintaining sprawling networks of employees working at high-stakes tasks all over the world.
---
Joycelyn James and Sybongile Cook
DC Office of Deputy Mayor for Planning and Economic Development
Technology and Innovation Portfolio Manager (James) and Director of Business Development and Strategy (Cook)
James and Cook work to keep tech companies in the District—a key challenge as the city sets out to rebuild a post-pandemic downtown. One success story: FiscalNote, which set up its Pennsylvania Avenue office through a $750,000 city grant in 2017 and went public last year.
---
Rob Joyce
National Security Agency
Director, Cybersecurity
Joyce, who heads the NSA's cyber­security wing, is hardly alone among Washington officials in warning of the threat he sees posed by TikTok because of the app's China ties. "Why would you bring the Trojan horse inside the fortress?" Joyce said at a conference in March, according to Reuters. It's an admonishment that carries extra weight because part of Joyce's charge is keeping the country safe from Chinese hackers.
---
Jonathan Kanter and Lina Khan
Department of Justice Antitrust Division and Federal Trade Commission
Assistant Attorney General (Kanter) and Chair (Khan)
Both seen as tough on the country's biggest tech companies, Kanter and Khan were appointed by President Biden in 2021—to much fanfare and some controversy—to head the country's top competition authorities. Now they're bringing cases: Khan has launched high-profile ones against Amazon and Meta, and Kanter against Google.
---
Catherine Marsh
Intelligence Advanced Research Projects Activity
Director
Marsh, a former CIA chief scientist, said on a local government-­affairs show this winter that among the work her R&D shop is doing to improve the intelligence community's tech posture is advanced facial recognition giving intel professionals "insight that they wouldn't get otherwise."
---
Clare Martorana
White House Office of Management and Budget
Federal Chief Information Officer
Martorana, a former WebMD exec, built up expertise in making sure customers get what they need out of any engagement with a brand—skills she has carried over to the public sector. One recent effort: investing in a US Railroad Retirement Board project aimed at making it easier for former workers to receive their benefits online.
---
Erie Meyer and Stephanie Nguyen
Consumer Financial Protection Bureau and Federal Trade Commission
Chief Technologist (Meyer) and Chief Technology Officer (Nguyen)
This pair of federal officials is working to expand the technological expertise of some of the government's top consumer-­protection and competition enforcers—agencies increasingly tangling with some of the country's biggest technology companies, including Amazon, Google, and Meta.
---
Deirdre Mulligan
White House Office of Science and Technology Policy
Principal Deputy US Chief Technology Officer
The University of California School of Information professor was elevated in June to the role of chief deputy of the White House's Office of Science and Technology Policy—a job of out-size influence, given that the top US CTO spot has been vacant since President Biden took office.
---
General Paul Nakasone
National Security Agency
Director; Chief, Central Security Service; Commander, US Cyber Command
The four-star general has striven to put the NSA on a more proactive footing when it comes to cyberthreats. "We seize the initiative in this domain," Nakasone said at a tech conference in May. "We are not ceding space or time to our adversaries."
---
Anne Neuberger
White House
Deputy National Security Adviser, Cyber and Emerging Technology
Neuberger has been a public face for the tough new National Cybersecurity Strategy launched by the Biden administration in March, saying on a call with reporters at the time that the country's existing approach—rooted in public/private partnerships—is "inadequate."
---
Arati Prabhakar
White House Office of Science and Technology Policy
Director
The latest stop in the CalTech-trained Prabhakar's storied career—with stints as director at DARPA and a venture capitalist in Silicon Valley—has her heading the White House's science-and-technology office and serving in President Biden's cabinet.
---
Buddy Rizer
Loudoun County Department of Economic Development
Executive Director
Rizer's bid to expand the Virginia county's economic landscape—including by diversifying outside of its hugely successful data-center sector—has taken him to India, Uruguay, and beyond. In May, his group unveiled Launch Loudoun, aimed at scaling up local startups.
---
Jessica Rosenworcel
Federal Communications Commission
Chairwoman
When she took office in 2021, the former Senate staffer became the FCC's first permanent female chair. Rosenworcel has worked to close what she calls the "homework gap" facing children who lack internet access, and she's been a vocal advocate in favor of so-called net neutrality.
---
Thomas Sanchez
DC Innovation & Technology Inclusion Council
Chair
The organization headed by Sanchez exists to advise the DC mayor on how to ensure that the city's tech sector is both robust and diverse. Lately, that has meant focusing on a strategy to bring the industry back into downtown with a presence that reflects the District's diversity.
---
Bob Stolle, Jennifer O'Daniel, and Anthony Obi Jr.
Virginia Innovation Partnership Corporation
President and CEO (Stolle), Senior Investment Director (O'Daniel), and Investment Associate (Obi)
This state-backed accelerator has invested in more than 300 companies in the Commonwealth that are just getting off the ground, such as Arlington's food-focused platform Hungry and Virginia Beach's last-mile-delivery company DroneUp.
---
Catherine Szpindor
US House of Representatives
Chief Administrative Officer
Szpindor is at the center of a push to modernize the House, an effort that's having some successes. For example, a digital platform for signing the "Dear Colleagues" letters that members of Congress use to communicate with one another rolled out during the pandemic. But it remains a work in progress as the 234-year-old institution has proven resistant to change.
---
Elham Tabassi
National Institute of Standards and Technology's Information Technology Laboratory
Chief of Staff
Tabassi is emerging as a key voice in the 122-year-old agency's trustworthy-AI advocacy, including its January release of an Artificial Intelligence Risk Management Framework that has helped put the low-­profile organization at the center of Washington's high-stakes debates over artificial intelligence.
---
Stefanie Tompkins
Defense Advanced Research Projects Agency
Director
The federal defense R&D shop led by Tompkins pushes to give the United States every strategic edge possible and has of late advanced cutting-edge work on everything from automated flight systems that are capable of evading enemy fire to the bio-markers of suicidality among warfighters.
---
Charles Worthington
Department of Veterans Affairs
Chief Technology Officer
Worthington helps provide effective digital services to the country's approximately 19 million military veterans, and he advocates for a citizen-­centered approach to building government tech. "The first lesson is to design with your users, not for them," Worthington said at a conference this spring.
---
Back to Top
VC's, investors, and bankers
Jenny Abramson
Rethink Impact
Founder and Managing Partner
Abramson's fund concentrates primarily on backing female CEOs, and its investments are getting traction: The individualized mental-wellness company Spring Health is, as of April, valued at some $2.5 billion, and the "student debt solutions" platform Candidly raised $20.5 million in a Series B funding round.
---
Mike Avon
ABS Capital
Managing Partner
DC-based Avon has worked to regrow the profile of the Baltimore private-­equity firm he took over as managing partner in 2021, and it has found success: Cybersecurity client Deepwatch, which ABS helped spin out in 2019, announced in February it had raised $180 million.
---
John Backus, Thanasis Delistathis, and John Burke
Proof.vc
Cofounders and Managing Partners (Backus and Delistathis) and Cofounder and Venture Partner (Burke)
Reston's Proof.vc—short for "pro-rata opportunity fund"—specializes in giving other VCs the cash they need to lean into investments that are working. "Our model invests only in the hits," Backus once told Entrepreneur magazine. A new funding round in 2021, its third, raised $135 million.
---
Omi Bell
Black Girl Ventures
Founder and CEO
Bell's Alexandria firm runs its BGV Pitch Program, helping Black and Brown women founders strengthen and de-ploy their funding requests—including through a live com­petition—and lock down real money through Raisify, a Bell-­created platform.
---
Jason Booma, Evan DeCorte, Jim Fleming, Patrick Hendy, Monish Kundra, and John Siegel
Columbia Capital
Partners
Columbia, cofounded by mobile entrepreneur and now-senator Mark Warner, is on to its seventh fund, a $600 million pool of money—cash it's using to fuel "C&T," or the communications-and-­technology space.
---
Melissa Bradley
1863 Ventures
Founder and Managing Partner
Bradley's firm—its name is a nod to the year of the Emancipation Proclamation—doubled its staff in the past year and has administered the District government's nearly $2 million Inclusive Innovation Equity Impact Fund for the second time around.
---
Phil Bronner and Phil Herget
Ardent Venture Partners
Cofounders and General Partners
Ardent is writing checks from its first funding round and has refined its philosophy to focus on services that embed finance in software and platforms—such as Method, a tool for helping banks and others consolidate users' debt information.
---
Steve Case, Ted Leonsis, Tige Savage, Kristin Gunther, and David Hall
Revolution
Chairman and CEO (Case), Cofounder and Partner, Revolution Growth (Leonsis), Cofounder and Managing Partner, Revolution Ventures (Savage), Partner, Revolution Growth (Gunther), and Managing Partner, Rise of the Rest Seed Fund (Hall)
Revolution focuses on spending its considerable resources on companies that can make good use of the DC firm's understanding of Washington—particularly those outside the Beltway. It has put funds and expertise into more than 200 companies in 100-plus cities.
---
McKeever (Mac) Conwell
RareBreed Ventures
Founder and Managing Partner
In February, Conwell testified on Capitol Hill in favor of loosening restrictions on smaller-dollar investors, telling Congress that the current regulations result in a lack of diversity: "Black-led funds are four times more likely to invest in a Black-led company."
---
Chris Darby and Steve Bowsher
In-Q-Tel
CEO (Darby) and President (Bowsher)
This month, Bowsher, a former E-Trade executive, is set to take over as CEO from Darby, to head this nonprofit that exists to ensure that the CIA and other security-­minded agencies have the best technology. Darby is expected to help In-Q-Tel through the transition and stay on as a board member.
---
Mark Frantz and Kevin Robbins
Blue Delta Capital Partners
Cofounders and General Partners
Frantz and Robbins's McLean growth-stage VC firm specializes in helping scale companies that provide tech solutions to the US government, with $10 million–plus investments and a pitch that it's especially founder-friendly.
---
Kate Goodall and Dahna Goldstein
Halcyon Fund
Co–Managing Directors
Goodall and Goldstein's fund, which closed its first round, at $5 million, in 2022, backs what it calls "impact-­driven" entrepreneurs who have passed through an affiliated incubator program for underrepresented founders—a list that includes Wellthi's Fonta Gilliam, a fellow Tech Titan.
---
David Grain, Michael McKenzie,and Craig Phillips
Grain Management
CEO and Founder (Grain), Managing Director (McKenzie), and Special Adviser to the CEO (Phillips)
Grain Management is aiming to raise $4 billion for a fund targeting its sweet spot: telecom infrastructure. One pitch to would-be partners is its reliance on what the firm calls "algorithmic, computational investment analysis."
---
Michael Graninger, Scott Frederick, Michael Clarke, and Barron Martin Jr.
Sands Capital
Managing Partners
This Arlington firm has what its website says is a "singular focus on growth," targeting its resources on so-called elite businesses that have a chance to scale wildly over the long haul. Its portfolio includes Block, DoorDash, and Cloudflare.
---
Carter Griffin and Jon Seeber
Updata
General Partners
Griffin and Seeber's company is a quiet actor on the DC tech landscape, but in the spring it closed a massive $608 mil-lion funding round that brings the cash under its management to $1.5 billion. Updata's specialty is software-driven companies.
---
Ron Gula and Cyndi Gula
Gula Tech Adventures
President (Ron) and Managing Partner (Cyndi)
The Gulas made their names at the cyber­giant Tenable. Today, they use their self-funded firm both to invest and to educate—for example, advocating to rebrand cybersecurity as "data care," in part to emphasize personal responsibility.
---
Matthew Hanson
Pax Momentum
Cofounder and Managing Director
Hanson's firm has boosted its investment size in recent years, from $100,000 to $125,000, but Pax Momentum's secret sauce is its eight-week virtual accelerator program that focuses on training founders in Hanson's personal specialty: scaling up sales operations.
---
Jim Hunt
Lavrock Ventures
Managing Partner
Hunt, who started in DC as a government scientist in the '70s, focuses his firm on national-­security-minded companies. "Decades of walking some of the more opaque corridors in the country have resulted in unique access and connections," Lavrock's website says.
---
Troy A. LeMaile-Stovall and Jack Miner
TEDCO
CEO (LeMaile-Stovall) and Chief Investment Officer (Miner)
TEDCO, or the Maryland Technology Development Corporation, was created in 1998 by an act of the legislature to help grow businesses across the state. This year, the organization went back to Annapolis to advocate, successfully, for the creation of an Equitech Growth Fund aimed at making Maryland's tech landscape more inclusive.
---
Mike Lincoln
Cooley
Vice Chair
Lincoln, who's been at this law firm since 1999, has advised and invested in tech companies through both booms and busts and is drawing on the latter experience to guide founders through tech's uncertain landscape. Some of the companies benefiting from Lincoln's counsel are local, such as Interos, Rocket Money, and Xometry.
---
Dan Mindus and Brett Gibson
NextGen Venture Partners
Founders and Managing Partners
NextGen started more than a decade ago as an investment club—or an experiment in what the organization calls on its website "network driven venture capital." The group still has more than 1,700 members, while NextGen writes checks of $1 million to $5 million.
---
Nigel Morris, Frank Rotman, Laura Bock, and Matt Risley
QED Investors
Cofounder and Managing Partner (Morris), Cofounder, Partner, and Chief Investment Officer (Rotman), and Partners (Bock and Risley)
QED, which was established by Capital One veterans, has maintained its focus on investing in fintech amid shakiness in the field tied to cryptocurrencies. Said Morris in a company blog post late last year: "All I know is that fintech is a force for good."
---
Steve Pann, Peggy Styer, Richard Moxley, Mark Spoto, and Jack Kerrigan
Razor's Edge Ventures
Cofounders and Managing Partners
This Reston firm, which closed a $340 million funding round last year, aims its attention at companies eager to keep the US government technologically ahead on the global stage—such as the Baltimore naval platform BlackSea.
---
Jim Pastoriza
TDF Ventures
Managing Partner
TDF's website declares that its VCs "enjoy working with entrepreneurs to create something that didn't exist before." Of late, that includes Procurated, a review-driven platform that helps public-­sector acquisition professionals find the best suppliers to buy from.
---
Nasir Qadree
Zeal Capital Partners
Founder and Managing Partner
Zeal, which launched its first fund in 2020 to drive support to underrepresented entrepreneurs, is expanding its attention to include health equity. But it remains active in one of its core early spaces: fintech, such as its investment in Melt, an assets-­backed credit card.
---
Don Rainey, Julia Taxin, and Steve Fredrick
Grotech Ventures
General Partners
Owings Mills's Grotech says it looks to write checks from $500,000 to $5 million for early-stage companies with new ideas and the potential for "explosive growth"—including Cloverly, a carbon-­credit platform for which Grotech led a $19 million funding round this spring.
---
Michael Steed, Mark Maloney, and Edward Albrigo
Paladin Capital Group
Founder and Managing Partner (Steed), Cofounder, Managing Director, and Chief Compliance Officer (Maloney), and COO (Albrigo)
Paladin's specialty is digital security, and its $372 million Cyber Fund II is being put to use, the DC firm says, helping protect "critical infrastructure and modern society."
---
Sean Stone
Silicon Valley Bank
Head of Investor Coverage and Business Development
SVB collapsed this spring before being acquired by First Citizens Bank, but Stone keeps making deals and partnerships with startups, and the bank still works with some 300 tech companies in the DC region.
---
Devin Talbott
Enlightenment Capital
Managing Partner
Talbott's defense-and-government­tech-focused investment firm has some $1.2 billion under management, plus a big recent win: After the Department of Justice gave up on challenging the deal, the Enlightenment-backed EverWatch was bought by Booz Allen Hamilton in a transaction worth $440 million.
---
Don Vieira
Sequoia Capital
Partner and Global Chief Policy Officer
Vieira helps the companies Sequoia invests in navigate the policy space—for instance, helping green-tech companies understand the 2022 federal Inflation Reduction Act, which stands to inject some $370 billion into the field.
---
Rachel Moore Weller
Investor
Weller's self-funded investments (she estimates $30 million and counting) are most often channeled into early-stage machine-­learning and AI companies, plus the targeted VC funds working in that space.
---
Tien Wong
Opus8/The Big Idea CONNECTpreneur Forum
Chairman and CEO/Founder and Host
Wong, CEO at the investment fund Opus8, is known for bringing together founders and funders. CONNECT­preneur's Rocket Pitch is a massive virtual idea-testing session—in 2022, the organization says its events regularly brought in 150-plus accredited investors.
---
Back to Top
Advocates, lobbyists, and nonprofit leaders
Dmitri Alperovitch and Maureen Hinman
Silverado Policy Accelerator
Cofounders and Chairmen
Alperovitch, cofounder of the multibillion­dollar cybersecurity company CrowdStrike, and Hinman, an expert on environmental policy who put in time at the Office of the US Trade Representative, run this nonprofit that tackles cutting-edge topics—such as, recently, the supply chains that feed into electric-vehicle batteries.
---
Meredith Attwell Baker
CTIA
President and CEO
A former FCC commissioner, Baker is working to help the wireless-communications industry that CTIA represents capitalize on more than $40 billion in new federal funding for broadband internet—including pushing for what she calls "flexibility" in state rules for fundable solutions.
---
Michael Beckerman
TikTok
Vice President and Head of Public Policy, Americas
Beckerman is helping steer the video-­based social app through both national and local attempts to ban it due to its China ties. In March, Beckerman had a prominent spot behind the company's CEO, Shou Zi Chew, as Chew faced heated questioning from Congress.
---
Karan Bhatia, Mark Isakowitz, and Joshua Marcuse
Google
Vice President, Government Affairs and Public Policy (Bhatia), Vice President, Government Affairs and Public Policy, US and Canada (Isakowitz), and Director of Strategic Initiatives for Google Public Sector (Marcuse)
Bhatia joined Google in 2018 and Isakowitz the following year, but their portfolios have gotten higher-stakes of late: In January, the Justice Department sued the company, alleging it has built an illegal monopoly in the digital-ad space. Google's public face in DC is rounded out by Marcuse, who helps steer a new division aimed at helping the public sector, as the firm puts it, "accelerate their digital transformations."
---
Jerry Brito, Kristin Smith, Jake Chervinsky, Tomicah Tillemann, and Kara Calvert
Coin Center, Blockchain Association, Haun Ventures, and Coinbase
Executive Director, Coin Center (Brito), CEO, Blockchain Association (Smith), Chief Policy Officer, Blockchain Association (Chervinsky), Chief Policy Officer, Haun Ventures (Tillemann), and Head of US Policy, Coinbase (Calvert)
The professional cryptocurrency world has spent the past year shoring up its lobbying presence in DC, with this quintet at its core. Two core objectives: battling back against SEC chair Gary Gensler, who has emerged as a chief crypto antagonist, and selling the entities they represent as among the industry's good actors.
---
Jay Carney
Airbnb
Global Head of Policy and Communications
After seven years at Amazon, Carney—a onetime press secretary to President Barack Obama—hopped to the online home-stay platform in September 2022, helping to steer the company through complex policy challenges, including whether and how longstanding US internet law legally shields Airbnb from what users post on its site.
---
Oktay Dogramaci and Richard Nash
PayPal
Vice President, Giving (Dogramaci), and Vice President, Head of Global Government Relations (Nash)
The duo help make up PayPal's public face in DC, arguing that—even though the 24-year-old platform might not grab the headlines like today's fintech startups—it remains a force for democratizing finance by serving those who may lack access to other payment tools, from small businesses to nonprofits to the people of Ukraine.
---
Victoria Espinel
BSA, The Software Alliance
President and CEO
Espinel, an intellectual-property czar in the Obama administration, has been pushing for years to position BSA at the center of debates over artificial intelligence—an effort that has paid off as the rest of Washington has gotten AI fever.
---
Hugh Gamble
Salesforce
Vice President, Federal Government Affairs and Public Policy
A Mississippi native who worked for three Southern Republican senators, Gamble has in recent years pushed for federal data-­privacy rules. He said in a company blog post in February, "We believe that privacy is a fundamental human right."
---
Alexandra Reeve Givens
Center for Democracy and Technology
President and CEO
Givens has worked to reestablish the nearly three-decade-old non-profit as a key player in tech de-bates, scoring multimillion-dollar investments from the Ford Foundation and others, as well as moving quickly to respond to new issues such as the security of re­productive data post-Roe.
---
Fred Humphries
Microsoft
Corporate Vice President, US Government Affairs
Microsoft's longtime US policy chief, Humphries has been advancing the company's call for what he describes as the "ethical creation and deployment" of artificial intelligence.
---
Brian Huseman
Amazon
Vice President, Public Policy
Huseman has helped Amazon establish its new "second" headquarters in Arlington as well as navigate the Federal Trade Commission, where the lawyer spent more than seven years.
---
Joel Kaplan, Kevin Martin, and Brian Rice
Meta
Vice President, Global Public Policy (Kaplan), Head of US Public Policy (Martin), and Vice President, Public Policy (Rice)
The trio work to steer the rebranded Facebook through a Washington where anger simmers over everything the company does, from its acquisition of the virtual-reality fitness company Within—maker of the app Supernatural—to its ban/no-ban handling of former President Donald Trump's account on its social network.
---
Rachel Koretsky, Doug Anderson, and Kevin Morgan
DC Startup Week, DCA Live, and DC Tech and Venture Coalition
Lead Organizer (Koretsky), Founder and CEO (Anderson), and Founder and Executive Director (Morgan)
Koretsky, Anderson, and Morgan are all in their own ways working to rebuild a sense of community in a DC tech ecosystem left a bit scattered by the Covid-19 pandemic, through both online and in-person networking events.
---
Adam Kovacevich
Chamber of Progress
Founder and CEO
Since its launch in 2021, Kovacevich's left-leaning industry group expanded from four staffers to more than 15. Its role in the city's tech-policy debates is growing even more quickly—including fighting back, largely successfully, against antitrust bills under consideration in Congress.
---
Luther Lowe
Yelp
Senior Vice President, Public Policy
Lowe—who has put in 15 years at Yelp, starting as an account executive—has been a relentless force pushing behind the scenes to get Washington to confront what he sees as the anticompetitiveness of some of the tech industry's bigger companies.
---
Aalok Mehta
OpenAI
Lead, US Public Policy
Mehta, a former Capitol Hill and FCC staffer, joined the ChatGPT maker OpenAI in 2022 and has helped the Sam Altman–led company navigate a Washing-ton increasingly interested in writing new rules to govern artificial intelligence.
---
Travis Moore
TechCongress
Founder and Executive Director
Moore's group, established in 2015, placed another two dozen technologists as congressional fellows this year, a pace that the organization hopes will put it out of business by 2027, as some fellows end up sticking around—creating a critical mass of tech talent on Capitol Hill.
---
Alondra Nelson
Center for American Progress
Distinguished Senior Fellow
Nelson left the White House's Office of Science and Technology Policy in February to return to the faculty of Princeton's Institute for Advanced Studies, but she remains an influential, rooted-in-­research voice in the capital's debates over the social impact of AI.
---
Tim Powderly
Apple
Senior Director, Government Affairs for the Americas
Powderly, a onetime lawyer on the House's telecommunications subcommittee who has since spent more than a dozen years at Apple, has been called on lately to fight—successfully—a pair of antitrust bills targeted at tech companies such as his California employer.
---
Gary Shapiro and Tiffany Moore
Consumer Technology Association
President and CEO (Shapiro) and Senior Vice President, Political and Industry Affairs (Moore)
CTA is best known for its mammoth annual Las Vegas tech-­industry event called CES. But this year, the Arlington trade group has spent much effort on policy, including pushing back against an FTC case against Meta that Shapiro, in an op-ed, argued would "chill VC funding of startups."
---
Jennifer Park Stout
Snap
Vice President, Global Public Policy
Stout, a former aide to then Secretary of State John Kerry, works to improve Snap's standing in Washington and beyond, including helping implement new parental controls to keep kids away from what the company calls "sensitive or suggestive" content.
---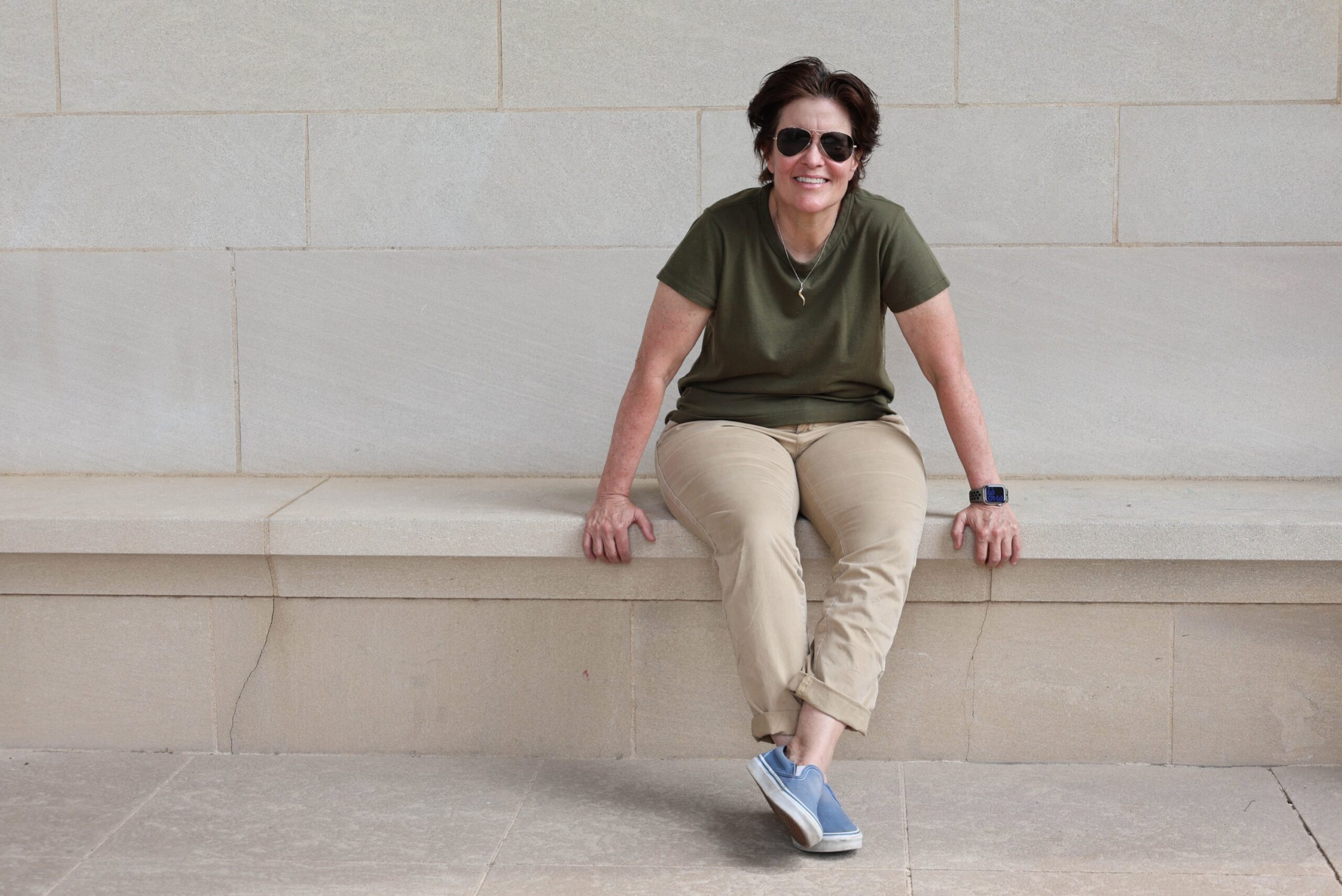 Kara Swisher
Vox Media
New York Editor-at-Large and Podcast Host
Swisher, who relocated to the District from Northern California in 2020, has drawn attention for interviewing leading DC figures, including California Democratic representative Katie Porter and Colorado Republican representative Ken Buck.
---
Carl Szabo
NetChoice
Vice President and General Counsel
The blunt-talking Szabo has been on the offense recently, suing California over a new privacy law targeting app designers and hammering Montana over a TikTok ban that Szabo, on CNBC, called "a clear violation of the First Amendment."
---
Jennifer Taylor
Northern Virginia Technology Council
President and CEO
Taylor leads this trade group that brings together Northern Virginia's tech world. It keeps its more than 470 member companies informed about issues such as how the region's data-center industry can capitalize on the AI-fueled demand for cloud-­computing power.
---
Nate Tibbits and Cameron Chehreh
Qualcomm, Intel
Senior Vice President, Global Government Affairs and Corporate Responsibility (Tibbits), and Vice President and General Manager, Public Sector (Chehreh)
While the two fill different roles—Tibbits handles government affairs, Chehreh serves customers in government—they align in boosting the fortunes of the semiconductor-­chip industry that's at once been rattled by supply shortages and boosted by federal funding.
---
Miriam Vogel
EqualAI
President and CEO
Vogel, a former associate deputy US attorney general, leads a nonprofit pushing for what it calls "innovative, responsible, and inclusive artificial intelligence," working with both industry and government. One project: an "EqualAI badge"seal of approval.
---
Back to Top
Movers and shakers
Thomas Bell
Leidos
CEO
In April, Bell left a role running Rolls-Royce's North American business to head the mammoth, 46,000-­employee Reston government IT-and-defense contractor. Bell had previously logged more than two decades at Boeing.
---
Amy Gilliland
General Dynamics Information Technology
President
Gilliland—a US Naval Academy graduate with an MBA from Georgetown—heads General Dynamics' IT division. This past March, the Falls Church company was awarded a $1.7 billion contract to provide the Army Aviation Center of Excellence with advanced simulation training.
---
John Goodman
Accenture Federal Services
Chief Executive Officer
In June, Goodman's Arlington company won a $329 million contract from the US Agency for International Development, which works in more than 100 countries, to support what Goodman called its "vast network of partners" and "complex technology ecosystem."
---
Phebe N. Novakovic
General Dynamics
Chairman and CEO
The behemoth Reston defense contractor—with a market cap of some $60 billion—has to navigate a fickle Congress, but as its CEO said at a conference this spring, "[D]efense budgets are driven by threat, and the world is unfortunately not a safe place."
---
Max Peterson and Clint Crosier
Amazon Web Services
Vice President, Worldwide Public Sector (Peterson), and Director, Aerospace and Satellite Solutions (Crosier)
Peterson, a former Dell exec, and Crosier, a retired major general, team up on some of AWS's most ambitious projects, such as running machine-learning tools on low-Earth satellites to explore how customers can analyze their own orbiting technologies.
---
Michael J. Saylor
MicroStrategy
Executive Chairman
Saylor stepped down as CEO in 2022 amid a Bitcoin drop that cut a billion from the business-­intelligence company's holdings, but he's still a prominent champion of the cryptocurrency—predicting in a June tweet that its "dominance will continue to grow as the #Crypto industry rationalizes."
---
James Taiclet
Lockheed Martin
Chairman, President, and CEO
The Bethesda firm that Taiclet helms is already, according to Bloomberg Government, the country's biggest government contractor by a wide margin, but it's looking to expand its portfolio—including teaming up with the USDA on using artificial intelligence to manage wildfires better.
---
Kathy Warden
Northrop Grumman
Chairman, President, and CEO
In June, Warden accepted an award from the National Aeronautic Association on behalf of the 95,000-employee defense-­and-aerospace firm she leads for its work as the prime contractor on NASA's James Webb Space Telescope, a project that she deemed "an act of collective genius."
---
Back to Top
Inventors, agitators, and defenders
Bryson Bort
Scyth
Founder and CEO
Bort is a vocal advocate for "purple teaming," or uniting offensive and defensive cybersecurity squads to solve tough problems. The former Army officer has been known to dress as a unicorn to draw attention to the idea, and to his Arlington firm.
---
Thomas Bossert
Trinity Cyber
President
A onetime homeland-­security adviser to two Republican Presidents, Bossert has focused on scaling his Bowie company, which in April teamed up with AT&T to use its scan-and-strip technology to protect the US Air Force's networks.
---
Ken Carnesi and Brian Gillis
DNSFilter
Cofounder and CEO (Carnesi) and Cofounder and Chief Architect (Gillis)
Carnesi and Gillis's company does exactly what it says—strips out online content at the internet's domain-name (i.e., website-­address) layer to stop problematic materials from gaining entry to an organization's network—and it now provides that service for clients such as the US Army and Salvation Army.
---
Jane Chappell
Altamira
CEO
Chappell, a Raytheon veteran, joined the national-­intelligence company Altamira in 2021. In March, it completed its purchase of Virginia Systems & Technology, expanding the McLean firm's expertise in so-called SIGINT, or insights gained from capturing and interpreting electronic data.
---
Michael Daniel
Cyber Threat Alliance
President and CEO
Daniel, formerly coordinator for cyber­security on President Obama's National Security Council, has focused on expanding this Arlington non­profit. It's now up to some three dozen members who share intelligence on the cyber­threats they're seeing daily.
---
Robert Johnston
Adlumin
Cofounder and CEO
A former Marine Corps officer and Georgetown MBA who put in time at the National Security Agency, Johnston started NoMa's Adlumin as a one-person cyber­security shop in 2016, and he has shepherded its growth to more than 100 employees today.
---
Lisa Kaplan
Alethea
Chairman, Founder, and CEO
Kaplan parlayed her experience finding and fighting digital disinformation on the 2018 campaign of Maine senator Angus King into starting Alethea, which pitches itself as "the next iteration of information security." It closed a $10 million round of Series A funding last year.
---
Robert M. Lee, Justin Cavinee, Jon Lavender, and Jodi Schatz
Dragos
CEO (Lee), Chief Data Scientist (Cavinee), Chief Technology Officer (Lavender), and Chief Product Officer (Schatz)
Dragos, a cybersecurity giant geared toward protecting industrial systems, hit a rough patch this year, laying off some 9 percent of its workforce. But the Han­over, Maryland, company continues to see a robust market for its services—citing in its annual report a "breakthrough evolution" in industrial malware and other cyberthreats.
---
Chris Lynch, Nicole Camarillo, and Oliver Lewis
Rebellion Defense
Cofounders
DC's Rebellion harnesses artificial intelligence in service of national security, an opportunity that some others in tech shy away from. Lynch argues that it's necessary work: "We're entering an era of software-defined defense," he said in a company Q&A posted in May.
---
Dave Merkel
Expel
Cofounder and CEO
Merkel—a.k.a. "Merk"—and his billion-dollar firm specialize in adding a big helping of good customer service to cybersecurity expertise, an approach that has found traction with clients ranging from DC's FiscalNote to the Canadian real-estate giant Ivanhoé Cambridge.
---
Cass Panciocco
IntelliBridge
President and CEO
Panciocco's McLean company specializes in working with defense and law-enforcement clients such as the Army and the US Marshals Service. In late 2022, it launched a new core offering: Arch Studio, which serves up visual representations of the firm's cyber­security data.
---
Grant Schneider
Venable
Senior Director, Cybersecurity Services
Founded in Baltimore in 1900, Venable prides itself on being a law firm that knows the ways of Washington—for example, the guidance that Schneider, a former US chief information-­security officer, has been giving clients on how to interpret and respond to warnings from White House officials about the threat of ransomware.
---
Charlie Thomas
Deepwatch
CEO
The Thomas-led Deepwatch closed an $180 million funding round in February—money that Thomas has said will go toward refining the cybersecurity company's patented Secure Score with additional insights into customer geographies and more.
---
Amit Yoran
Tenable
Chairman and CEO
The Columbia company led by Yoran—once director of the Department of Homeland Security's cybersecurity division—works with more than 40,000 organizations and companies on managing their exposure to digital risk. The effort has pushed its market cap to more than $5 billion.